Anti-Addiction Drug Hospitalizes Hundreds of Children Annually: Study
September 15, 2014
By: Martha Garcia
A new federal report suggests that thousands of children throughout the country are hospitalized each year after mistakenly taking the anti-addiction drug buprenorphine, with many of the cases resulting in death. 
In a study published this week in the medical journal Pediatrics, researchers found that more than 800 children are hospitalized annually due to problems with buprenorphine, which is a drug used to treat addiction to heroin and painkillers. 
Researchers found that buprenorphine problems are increasingly becoming a threat to young children, who are able to open child-resistant bottles and accidentally swallow the prescription drug. The study suggests that there about 200 child hospitalizations may occur for every 10,000 patients using buprenorphine.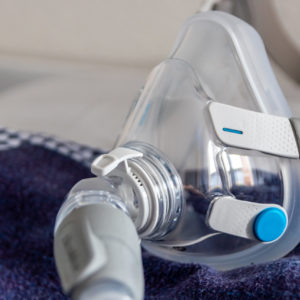 Did You Know?
Millions of Philips CPAP Machines Recalled
Philips DreamStation, CPAP and BiPAP machines sold in recent years may pose a risk of cancer, lung damage and other injuries.
Learn More
The study looked at 1,500 cases of exposure, using data from the drug surveillance system maintained by the Consumer Product Safety Commission from 2007 to 2011. Overall, researchers found children were commonly exposed to 12 ingredients, but buprenorphine was found most often.
High Hospitalization Rate
Researchers found the rate of hospitalization was four times higher than the rate of accidental ingestion for the next most commonly implicated drug, blood pressure medication.
Buprenorphine is so lethal to children, it has a 97 times higher rate of hospitalization for ingestion than oxycodone, a powerful narcotic painkiller, study authors wrote.
Most often, the accidental consumptions caused hospitalizations in children under the age of six. More than 9,000 children younger than six are hospitalized for accidental ingestion of prescription drugs every year. Three-quarters of those children are one and two year olds.
Dr. Daniel Budnitz, senior author and director of medication safety at the U.S. Centers for Disease Control and Prevention, said drug packaging may be a big factor in the poisonings and changes to the packaging may help.
However, since the study was completed, the FDA approved two drug manufacturers requests to sell generic versions of the drug in individually wrapped tablets, instead of in child proof pill bottles. The move may reduce the risk of buprenorphine problems for kids.
50 Times More Powerful Than Morphine
Buprenorphine is an opioid 50 times more potent than morphine. It is typically used to help addicts reduce drug cravings and withdrawal symptoms without producing a high. When children take the drug it can cause vomiting, sedation and dangerously slow breathing.
The most common form of buprenorphine is compound that combines the drug with naloxone, a drug used as an antidote to overdoses of heroin and other opioid drugs.
It is sold as a generic but also sold under the brand name Suboxone.
Both generic and brand name are available in tablets and individual packaged film strips that dissolve under the tongue. Researchers said most hospitalizations involved the tablet form since kids who can open the child proof bottles can swallow more than one pill.
Keep Out of Reach of Children
Budnitz highlighted the need to keep all medications, prescription and otherwise, hidden and out of the reach of children.
The data from the CPSC did not include deaths, but other medical journal reports cited deaths from incidents involving buprenorphine. A study published in the journal Pediatrics found more children are being fatally exposed to buprenorphine.
The child focused on in the study overdosed on the buprenorphine and had no other injury or trauma, but high concentrations of buprenorphine in the blood.
Until recently, many researchers believed the drug was safer than methadone because of its ceiling effect on respiratory depression. However, that seems to not apply to children who ingest the drug.
"*" indicates required fields