Button Battery Ingestion Problems Are Sending Increasing Number of Children To ER in Recent Years: Study
August 30, 2022
By: Martha Garcia
Researchers are warning about growing problems with children suffering button battery ingestion injuries over the last decade, indicating in a new study that there have been an increasing number of emergency room visits after the small batteries were swallowed, often resulting in serious and potentially life-threatening complications.
According to findings published this week in the medical journal American Academy of Pediatrics, there were more than 7,000 battery-related emergency room visits between 2010 and 2019, which represents a sharp increase from the numbers seen during the preceding decades, and button batteries were responsible for injuries in more than 87% of the cases identified.
Button battery ingestion poses a serious risk of bodily harm or death, and could cause devastating internal injuries.
Even after the batteries are removed from a device, they continue to have a strong current, which saliva can interact with, causing a chemical reaction. This can lead to burns and perforation of the esophagus, vocal cord paralysis, and lesions to the airway or major blood vessels. These injuries often occur within only a few hours after swallowing a battery, but in some cases it can take several days for symptoms to develop.
In the latest study, researchers analyzed data from the U.S. Consumer Product Safety Commissions National Electronic Injury Surveillance System, which tracks emergency room visits in over 100 hospitals in the US.
The data focused on ER visits involving button batteries among children under 18 years of age, and researchers found significant increases in button battery ingestions across the study period, with hundreds of cases identified each year.
Researchers found an average of one battery-related emergency visit every 1.25 hours among children under age 18. Children under 5 faced the highest risk, especially those between the ages of 1 and 2, who explore their surrounding and tend to put random objects in their mouths.
Ninety percent of button battery visits involved children ingesting the battery, with 6% involving insertion into the nose, 2% into the ear, and 2% into the mouth. Batteries put in the ear and nose can perforate the nasal septum or the eardrum, leading to hearing loss, or facial nerve paralysis.
In response to the findings, researchers are encouraging parents to focus on properly disposing of used batteries immediately and storing unused batteries out of the reach of children. Signs of swallowing a battery can take days to develop, but include wheezing, drooling, coughing, vomiting, chest discomfort, refusal to eat or gagging when eating or drinking.
If you suspect your child swallowed a battery or put one in their ear or nose contact the National Battery Ingestion Hotline at 800-498-8666 immediately.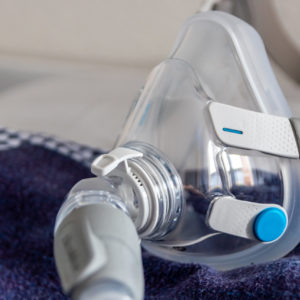 Did You Know?
Millions of Philips CPAP Machines Recalled
Philips DreamStation, CPAP and BiPAP machines sold in recent years may pose a risk of cancer, lung damage and other injuries.
Learn More
According to a prior study published in 2019, swallowed button batteries should be removed endoscopically to avoid serious damage to the body, including damage to the stomach and intestines, as well as fatal complications. Prior recommendations called for doctors to "wait and see," but the recent study warned waiting could lead to severe side effects.
Small lithium button batteries are used in many items, including remote controls, ornaments, clip on reading lights, greeting cards, calculators, flameless candles, handheld toys and games, car key fobs, smartwatches and more. However, as the batteries have become more popular, past research has drawn links between an increased risk of child ingestion risks, which has resulted in recent legislation.
Earlier this month, President Joe Biden signed Reese's Law (H.R. 5313), which was passed by the Senate on August 2, requiring that button battery packaging be child-resistant, and to require products that use button batteries to be sealed and childproof. The law also requires the CPSC to mandate warning label requirements on products that contain button batteries.
"*" indicates required fields