FDA Warns of Additional Byetta Pancreatitis Reports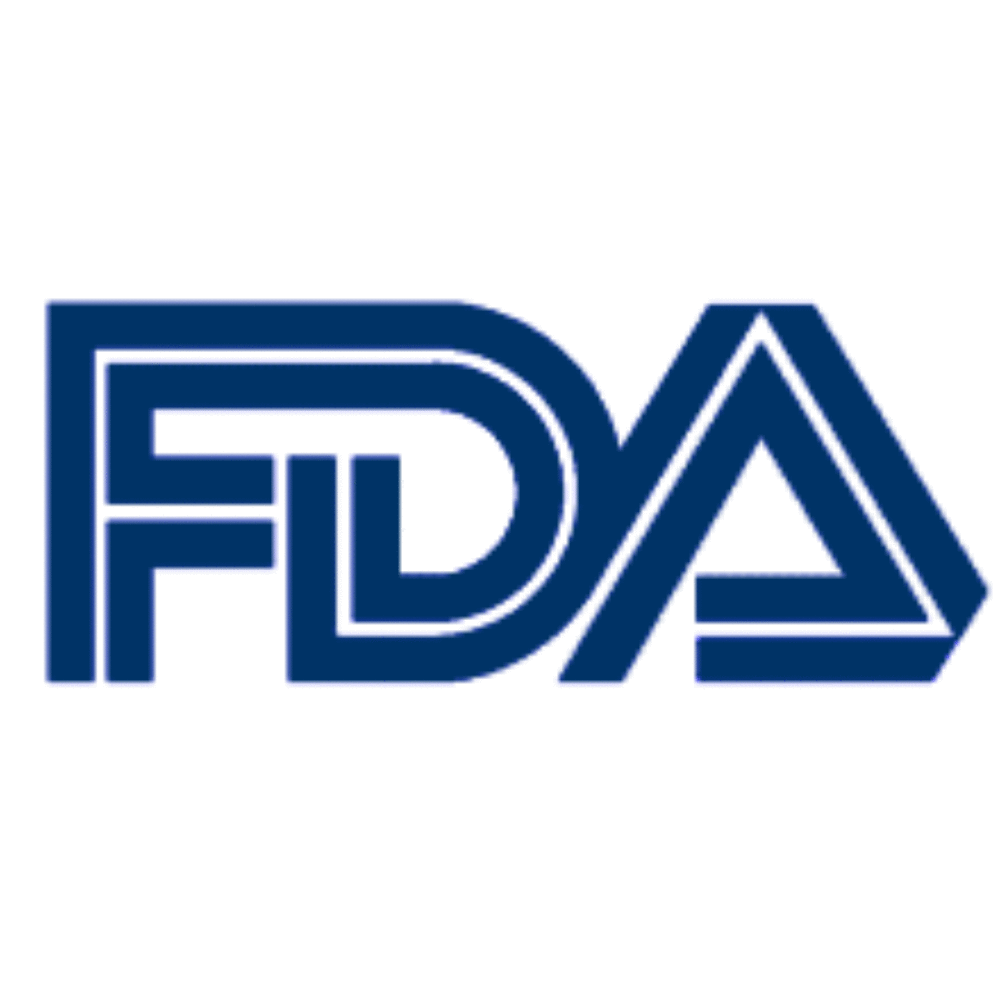 August 19, 2008
By: AboutLawsuits
On August 18, 2008, the FDA issued an alert to healthcare providers about six additional cases of necrotizing or hemorrhagic pancreatitis among users of Byetta, two of which have resulted in death. The warning follows a prior alert issued by the FDA in October 2007, involving at least 30 other cases that suggested an association between the diabetes drug Byetta and pancreatitis.
Byetta, which is the brand name of exenatide, is a subcutaneous injection administered twice a day to help reduce blood sugar levels in people with type 2 diabetes. It belongs to a class of drugs called incretin mimetics, which mimic the action of endogenous incretin hormones like GIP and GLP-1, which are found in the gastrointestinal tract. These peptides lower blood glucose levels by stimulating insulin secretion from pancreatic cells.
The FDA approved Byetta for treatment of Type 2 diabetes in April 2005, and it has been used by approximately 700,000 people in the United States. It is manufactured and marketed by Amylin Pharmaceuticals Inc. and Eli Lilly & Co., with annual sales of $636 million last year.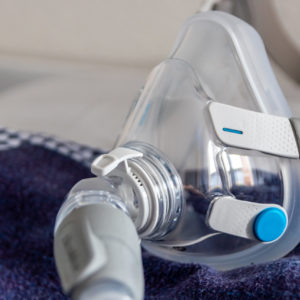 Did You Know?
Millions of Philips CPAP Machines Recalled
Philips DreamStation, CPAP and BiPAP machines sold in recent years may pose a risk of cancer, lung damage and other injuries.
Learn More
The FDA has recommended that healthcare providers stop their patients from using Byetta if they suspect the development of pancreatitis. If pancreatitis is confirmed or if a patient has a history of pancreatitis, the FDA indicates that another anti-diabetes drug should be used. Also, patients have been urged to report any Byetta side effects, including unexplained severe pain in the abdomen, either with or without vomiting.
Acute, hemorrhagic and necrotizing pancreatitis are very severe forms of pancreatitis, which is an inflammation of the pancreas. Hemorrhagic pancreatitis leads to severe bleeding caused by massive erosion of blood vessels. Necrotizing pancreatitis involves tissue damage, which leads to release of toxins and enzymes into the bloodstream and may cause multi-organ failure and death. None of the severe forms are easily distinguishable from normal pancreatitis.
Out of the most recent reports of 6 cases involving hemorrhagic or necroitzing pancreatitis from a side effect of Byetta, all of the patients were hospitalized for their injuries. Two have died and four were still recovering at the time of the FDA alert.
The FDA indicates that they are working with Amylin Pharmaceuticals, Inc. to develop stronger warnings about the Byetta pancreatitis side effects, which could be placed more prominently on the product's label.
Susan

October 15, 2010 at 10:24 pm

I am very scared,started taking Byetta a little over a month ago. All of a sudden Ihave an excruciating pain below my right rib cage. Went to hospital, they couldn't figure it out. All they said is my liver was a little swollen, but not to worry about it. Decided to do my own research, and came upon this page...still in pain, its 5 days now...can hardly function. To lift my leg onto my bed is agon[Show More]I am very scared,started taking Byetta a little over a month ago. All of a sudden Ihave an excruciating pain below my right rib cage. Went to hospital, they couldn't figure it out. All they said is my liver was a little swollen, but not to worry about it. Decided to do my own research, and came upon this page...still in pain, its 5 days now...can hardly function. To lift my leg onto my bed is agony, to breathe in and out is sometimes agony all in that same area. Can't lay down at night without crying...I have my endocrinologist appt on Monday, hoping he knows what is happening, and that I am not in the same situation as the people who have written in here. Scared wife, and mother of a young girl.

Julie

January 28, 2010 at 6:28 pm

I too used Byetta for a year and was sick the whole time. I finally ended up very ill and had hemorrhagic pancreatitis and was hospitalized. After getting out of the hospital I looked Byetta up and found that the FDA was involved. This was in Jan 08 when I became hospitalized. I talked to my DR and asked him to send in to the FDA that he too had a case of pancreatitis with a patient. He didnt know[Show More]I too used Byetta for a year and was sick the whole time. I finally ended up very ill and had hemorrhagic pancreatitis and was hospitalized. After getting out of the hospital I looked Byetta up and found that the FDA was involved. This was in Jan 08 when I became hospitalized. I talked to my DR and asked him to send in to the FDA that he too had a case of pancreatitis with a patient. He didnt know about it I brought the info to HIM. So for all of you that say your Drs are saying its ok, bring him the info on the internet. I dont trust Drs anymore and look everything up I can find on meds I take. I Dr myself better than my Dr. You also know when theres something wrong with you so dont settle of an "Its ok". Drs are human they make mistakes and some just dont care enough to take the time. Im lucky Im here and so is everyone that took Byetta and had Pancreatitis. I still suffer with stomach problems that no one can explain and have been told I have to deal with it. Sad that our Government would ok a drug without correct testing that would kill its own people. But it happens more and more. Read up on everything thats prescribed to you and refuse it if you dont feel you need to take it. Its your body and your life. Take care of yourselves.

One day soon

September 16, 2009 at 6:02 am

Hi I have been a diabete since I was 21, or before, I am now 32 and just started taking care of myself because my best friend died of diabetes. She was Type 1 as I am Type 2. I was going to talk to my Physician about Beyetta, to help with the weight loss. I am in the Medical Field so I know alot about health. Also be careful when taking Actos. I took Actos for one month, I started at 219lb, then [Show More]Hi I have been a diabete since I was 21, or before, I am now 32 and just started taking care of myself because my best friend died of diabetes. She was Type 1 as I am Type 2. I was going to talk to my Physician about Beyetta, to help with the weight loss. I am in the Medical Field so I know alot about health. Also be careful when taking Actos. I took Actos for one month, I started at 219lb, then I went to 222 and after work one day I felt tired, feet hurting, and I got home and got on the scale it said 230lb, over night, feet swollening, I rushed myself to the ER, I explained everything and they told me not to take the actos, the next day went to the Doc and told him and he stoped it right away. My swollen feet went down, my weight didnot change. I can tell you my AC1 changed with Actos from 11 to 9. Difference medicine for different folks. I am on a strict diet called the biggest loser for the last 4 months and have lost 60lbs. My weight as of today is 133.9 lbs. I also stand 5'7 my A1C as of last week was 5.3. Some days I eat like a dog, and then I go and walk 10 miles and burn all of it off. Strict Diet...Dont give up you will lose the weight and improve your Glucose levels.

me

September 8, 2009 at 2:09 am

My friend who was on Byetta for a while and had all the above side effects, was admitted to the hospital last week and just died last nite. It was horrible to see this friend go thru the pain and suffering because of these two inept drug companies. Folks, we need to stop taking this drug! Its a deadly drug. Its always about the MONEY, never for the real purpose of saving lives. FDA, take this [Show More]My friend who was on Byetta for a while and had all the above side effects, was admitted to the hospital last week and just died last nite. It was horrible to see this friend go thru the pain and suffering because of these two inept drug companies. Folks, we need to stop taking this drug! Its a deadly drug. Its always about the MONEY, never for the real purpose of saving lives. FDA, take this drug off the market!!!!!

Stefanie

August 14, 2009 at 2:23 am

I have been on byetta since Jan. 09.I too suffered at first with nausea and no appetite.For the last 3 months ,I have had severe constipation,food and metformin not digesting.I have noticed my metformin pills in my stool or I throw them up hours later.My sugar is high,I am having from time to time severe back pain right below my rib cage on my right side.Too many side effects going on.This is not [Show More]I have been on byetta since Jan. 09.I too suffered at first with nausea and no appetite.For the last 3 months ,I have had severe constipation,food and metformin not digesting.I have noticed my metformin pills in my stool or I throw them up hours later.My sugar is high,I am having from time to time severe back pain right below my rib cage on my right side.Too many side effects going on.This is not a good feeling,I will call my doc ASAP,I am 38 yrs old.

Roberta

July 16, 2009 at 12:05 am

I have been on Byetta since Oct 2009, I started with 10mg as being a bad Diabetic, I lost alot of weight and the doctor was happy. So was I but for months, I hardely ate and was always sick to my stomach. Chills, shakes and vomitting. They said it would stop and it did. But a few weeks ago I started to feel very sick again. cold nauseous all day long and I thought it was a flu but I still feel sic[Show More]I have been on Byetta since Oct 2009, I started with 10mg as being a bad Diabetic, I lost alot of weight and the doctor was happy. So was I but for months, I hardely ate and was always sick to my stomach. Chills, shakes and vomitting. They said it would stop and it did. But a few weeks ago I started to feel very sick again. cold nauseous all day long and I thought it was a flu but I still feel sick, Couldn't even go out this week end to sick. I saw an add on TV this afternoon and it was about Byetta, So I got on and googled it. I have pain in my kidney area thought it was my back from working out but now that I have been sick for two weeks with nausea, I will be calling my doctor tomorrow morning. and I will be printing some of your remarks out. I feel sick 80% of the day why it started up again I don't know. But I am 49 yrs old with one child, a son whose getting married next year and I want to be at his wedding. I am stopping my Byetta tomorow and calling my doctor thank you all!

Sue

July 14, 2009 at 9:14 am

Hi, I never post on sites like this but I feel Compelled to at this time. My husband (45), was diagnosed with Type 2 diabetes 2 yrs ago. It took him 3 months to get his numbers below 500! He has kept it under control with diet change and committed exercise for 2 yrs now. My father was told he was borderline diabetic (numbers in the 150-180 range) the same year. His Dr. put him on Byetta. He lost w[Show More]Hi, I never post on sites like this but I feel Compelled to at this time. My husband (45), was diagnosed with Type 2 diabetes 2 yrs ago. It took him 3 months to get his numbers below 500! He has kept it under control with diet change and committed exercise for 2 yrs now. My father was told he was borderline diabetic (numbers in the 150-180 range) the same year. His Dr. put him on Byetta. He lost weight and thought it was great. He tried to get my husband to take it several times. Over the last year my father has had a lot of abdominal pain and almost chronic diarhea. He was in and out of the Dr. being tested for everything from chrones disease to colon cancer. They couldn't figure it out. They never told him it could be from the Byetta. In March of this year he had severe pains in his ribs and back. He went to the Dr,.. only to be sent to the chiropractor…. twice. The pain was so bad that he thought the chiro. had broken his ribs. The next morning he went to the ER. where they recognized it as pancreatitis. (Never drank alchohol in his life) On March 27th he was diagnosed with Pancreatic cancer. I just got back from his funeral. He died on June 28th. 90 days. He was 62. For those of you that enjoy taking Byetta… fine. Please don't encourage others to take it. Before we left my mother last week she took two perscriptions of Byetta out of the fridge and asked my husband if he had ever thought of taking it, and that if he had, he should get the perscription and that she would give it to him because it is expensive and she didn't want to throw it away. I had a VERY strong impression that he shouldn't, but I didn't say anything. I talked with my sister later and said " I just don't feel good about that RX. Who knows, there could be some link between it and his Pancreatic cancer" We got home today and I decieded to google byetta. I have spent the last 6 hrs reading posts from people with similar stories as mine. Sometimes it takes yrs to find out how many people a drug affected. Many people (like my mom) don't even suspect something like that so it isn't researched or reported. Anyway, thanks for everyones info. and listening ear. It's hard to loose a dad at 37. Of course we don't know, but is it worth the risk?

loveof my life gone

June 22, 2009 at 5:26 am

My husband death was with celebrex from necroitzing pancreatitis he did not have "diabetes" and he was not taking "byetta" so celebrex is doing the same thing killing people . He started taking it on July 26 and Aug 23 he was gone. I am just trying to let everyone know sometime the pain is not as bad as our life on earth,the drug take our life.

janette

June 11, 2009 at 2:04 am

my mom took byetta in 2006 it made her sick to her stomach but her doctor kept telling her that was normal,she was just eating too much and to cut back her food some. Then in June of 2007 her back started hurting and in October she was diagnosed on her 65th birthday with pancreatic cancer. She passed away January of 2008. I believe this medicine had EVERYTHING to do with it, as my friends father i[Show More]my mom took byetta in 2006 it made her sick to her stomach but her doctor kept telling her that was normal,she was just eating too much and to cut back her food some. Then in June of 2007 her back started hurting and in October she was diagnosed on her 65th birthday with pancreatic cancer. She passed away January of 2008. I believe this medicine had EVERYTHING to do with it, as my friends father in law also took byetta (same dr, same time) and now he is in stage IV pancreatic cancer. I almost think the doctors need to be held responsible to some extent.

Sally

June 5, 2009 at 9:56 pm

My wonderful husband started taking byetta in October of 2007. He started with nausea vomiting, shakiness, some headaches, heart burn , diahrrea and constipation at times. He got so weak he had started to use a walker. He went into the hospital the first time because, we thought he was having a heart attack. But everything came back fine. The second to the last time he was in the hospital, h[Show More]My wonderful husband started taking byetta in October of 2007. He started with nausea vomiting, shakiness, some headaches, heart burn , diahrrea and constipation at times. He got so weak he had started to use a walker. He went into the hospital the first time because, we thought he was having a heart attack. But everything came back fine. The second to the last time he was in the hospital, he was a direct admit because he was jaundice and his fingers looked like that of a dead person. After a couple of days they said he had a mass but was not sure what it was. They sent him to a general surgeon who sent him to U of M for another test, that was on December 5, 2008, he ended up in the hospital a couple of days later after passing out and by December 12, 2008 he passed away. I am going to fight this until I am blue in the face, you cannot tell me this drug did not cause this. As my husband told a nurse at U of M they should check your pancreas before they determine that you are a diabetic because the pancreas controls your insulin. So if there is a tumor they would not know this and just give you the byetta assuming you are a diabetic.

Dawn

April 21, 2009 at 4:57 pm

My mother took Byetta and in July of 2008 my mother was diagnosed with pancreatic cancer. My mother passed away Feb. 5h of 2009. She was only 50 years old. There is no dought in my mind and my family's that Byetta is what caused her death. She just retired before diagnosis and did not get to enjoy her retirement. I think it is horrible that that these drug company are in such a hurry to get t[Show More]My mother took Byetta and in July of 2008 my mother was diagnosed with pancreatic cancer. My mother passed away Feb. 5h of 2009. She was only 50 years old. There is no dought in my mind and my family's that Byetta is what caused her death. She just retired before diagnosis and did not get to enjoy her retirement. I think it is horrible that that these drug company are in such a hurry to get their money and that the FDA does not check these medications out before the hit the general public. Also many of these drugs that are suppoted to help our health are nothing but another way for drug companies and doctors to get our money. It is really sad that the FDA, who is suppoted to be proctecting us, seems to be only helping the drug comanies and buisness men make money. It doesn't matter what effect it has on the public. It doesn't matter if you lose a mother to young, a child, or cause anyone pain. It is all about them making money.

andrea

February 23, 2009 at 4:38 pm

In 2006 for approximately 6 months I took Byeta with horrific side effects. I vomited for 2 months, had severe heart burn, lost 25 pounds, was constantly nauseous, massive headaches and overall felt hung over all the time. After stopping I continued with severe heart burn and became severly constipated. I complained and saw doctors for one year with constipation with normal colonoscopy. Suddenly I[Show More]In 2006 for approximately 6 months I took Byeta with horrific side effects. I vomited for 2 months, had severe heart burn, lost 25 pounds, was constantly nauseous, massive headaches and overall felt hung over all the time. After stopping I continued with severe heart burn and became severly constipated. I complained and saw doctors for one year with constipation with normal colonoscopy. Suddenly I developed severe chest pain that radiated to my back and worsened when lying down. In December of 2008, I was diagnosed with non-operable pancreatic cancer! I am 40 years old and was hoping to start a family, now I feel like I am dying! I blame Byetta for this horrible, devastating outcome!

Tameka

January 27, 2009 at 3:07 pm

My mom was diagnosed with Pancreatitis on January 21, 2009. Her Lipase levels were over 8,000. She was just released from the Hospital on yesterday. She was ver sick. She also has nausea and very severe abdominal pain. She had taken Byetta for over a year. Thank God we caught it in time. Her blood pressure had been severely high.

Linda

January 10, 2009 at 1:15 pm

When I first started taking the 5 mg dose of Byetta, I often felt nauseaed. After 1 month I was bumped up to the 10mg dose and then I got violently ill. Serious vomitting, extremely nauseaed. Weak and shaky. I thought I had the flu. Of course when I got sick I couldn't take the Byetta. I got better. I went back to the doctor and started over again on the 5mg dose. When I bumped up to the 10 mg dos[Show More]When I first started taking the 5 mg dose of Byetta, I often felt nauseaed. After 1 month I was bumped up to the 10mg dose and then I got violently ill. Serious vomitting, extremely nauseaed. Weak and shaky. I thought I had the flu. Of course when I got sick I couldn't take the Byetta. I got better. I went back to the doctor and started over again on the 5mg dose. When I bumped up to the 10 mg dose a month later, I got sick again. I really thought my grandkids were bringing home very nasty germs from daycare. I was off Byetta for about a month after the second episode of abdominal cramping, nausea, and vomiting. This is the first I've heard of any problems with Byetta. My doctor never said a word to me when I told him I was catching stuff from my grandkids that was making me so sick. I I'm back to taking Byetta, and I do still get a slight nauseaed feeling in the evening after my second shot of the day. Some days I skip the second shot for one reason or another, but Byetta makes my blood sugar BETTER. If I can't take Byetta, I fear I'm going to have to try that biataric surgery. Without Byetta my blood sugars are really not good. I haven't really lost much weight on Byetta like some of my friends have, but my blood sugars are so much better. I've been on Byetta for about a year now... I just had blood work done this last week. I'm gonna look very carefully at the results and think long, hard, and seriously about my continued use of Byetta.

Jim

January 4, 2009 at 2:10 am

On 10/18/08 I entered the hospital with an acute case of pancreatitis. I spent 24 days in the hospital. The doctors delclared that they had to take drastic measures to keep me alive. It was diagnosed as an allergic reaction to byetta. I had been on the 10 mcg for about 2 years. My pancreas is still inflamed and I still have abdominal discomfort. This illness is no joke, I was near death, I will [Show More]On 10/18/08 I entered the hospital with an acute case of pancreatitis. I spent 24 days in the hospital. The doctors delclared that they had to take drastic measures to keep me alive. It was diagnosed as an allergic reaction to byetta. I had been on the 10 mcg for about 2 years. My pancreas is still inflamed and I still have abdominal discomfort. This illness is no joke, I was near death, I will beg my friends that are using byetta to terminate it immediately.

Glenda

December 29, 2008 at 4:37 pm

I have been experiencing a pain in my right side just under my ribs. I also have noticed a lump in the area of the pain and it increases or decreases depending on what I eat. Sour stomach, heartburn for no reason and nausea. I have been on Byetta for about a year. I mentioned to my doctor just last week about the lump that comes and goes and the pain associated with the lump. She ordered a cat sca[Show More]I have been experiencing a pain in my right side just under my ribs. I also have noticed a lump in the area of the pain and it increases or decreases depending on what I eat. Sour stomach, heartburn for no reason and nausea. I have been on Byetta for about a year. I mentioned to my doctor just last week about the lump that comes and goes and the pain associated with the lump. She ordered a cat scan which I had this morning with the barium drink and dye.

Mischka

December 20, 2008 at 6:52 am

i was also just on the Byetta shot therapy for my Type Ii diabetes. I have had several pancreatic attacks in the past 6 years. They started to become more severe when I started using the Byetta. I was on the 5mg shot. Working fulltime and experienceing all the side effects from nasuea, sweats and headaches i chose to stop on my own. As soon as I stopped, here comes the lash of pancreatic attacks. [Show More]i was also just on the Byetta shot therapy for my Type Ii diabetes. I have had several pancreatic attacks in the past 6 years. They started to become more severe when I started using the Byetta. I was on the 5mg shot. Working fulltime and experienceing all the side effects from nasuea, sweats and headaches i chose to stop on my own. As soon as I stopped, here comes the lash of pancreatic attacks. I had to have my mother drive me to the hospital and then I had to wait in line for an hour in the ER just to be registered....screw that, so I left went home and curled up in my fetal position and rocked myself to sleep. i hope this lawsuit goes through. These meds need to be tested to their fullest capacity before killing the rest of us.

Sue

December 3, 2008 at 4:05 am

My beloved husband started taking Byetta in January of 2006 and was in terrible discomfort the whole time but his Doctor kept telling him it was normal, By June he was so ill he could not work and had all kinds of tests done and they could find nothing. Aug 1st I took him to the ER and he was admitted and 3 days later we were told he had Stage 4 Pancreatic Cancer and died September 1st 2006. Law[Show More]My beloved husband started taking Byetta in January of 2006 and was in terrible discomfort the whole time but his Doctor kept telling him it was normal, By June he was so ill he could not work and had all kinds of tests done and they could find nothing. Aug 1st I took him to the ER and he was admitted and 3 days later we were told he had Stage 4 Pancreatic Cancer and died September 1st 2006. Lawyers only seem to be interested in pancreatitis but there seems to be quite a few deaths from cancer as well. A drug that seems to cause so many people such discomfort should be pulled until the real side effects can be determined. My husband was only 63.

FDA Requires Additional Byetta Safety Data Before Considering Long-Acting Version : AboutLawsuits.com

November 5, 2008 at 5:17 pm

[...] that they have received reports of at least six cases of severe forms of pancreatitis, known as necrotizing pancreatitis and hemorrhagic pancreatitis, associated with Byetta, including two death. Eli Lilly and Amylin later disclosed that they were aware of at least 4 [...]

sylvia

October 29, 2008 at 7:27 pm

i was taking 5mcg and my numbers got way better but not good enough so my dr. increased the byetta to the 10mcg and i took it 3 times so far and experienced extreme vomiting along with nausea. i'm going to stop taking it but am worried because this is the only med so far that got my numbers down. i cant handle the way i feel shaky & dizzy from all the vomiting

Judy

October 5, 2008 at 1:42 am

Hey Cheryl: My husband took Byetta for a few months in early 2007. He had severe abdominal pain, nausea and started having pain in his right rib cage when he would lie down at night. He was diagnosed with pancreatic cancer in Sept 07. The mass was actually a cyst and the surgeon said he had necrosis. No doctor would believe a medicine could cause this. Since then the warnings have been issued[Show More]Hey Cheryl: My husband took Byetta for a few months in early 2007. He had severe abdominal pain, nausea and started having pain in his right rib cage when he would lie down at night. He was diagnosed with pancreatic cancer in Sept 07. The mass was actually a cyst and the surgeon said he had necrosis. No doctor would believe a medicine could cause this. Since then the warnings have been issued by the FDA. So called experts say Byetta doesn't cause pancreatic cancer, however, I have seen at least 4 cases on the internet. My husband is doing well on chemo, but the cyst is slighly larger than it was at surgery (it was non-resectable). I pray that your pain will be managable and that you will be heard for the unjustice you have experienced. Thank you for letting others know. Perhaps these post will stop someone decide not to take Byetta.

Sharon

September 23, 2008 at 2:24 am

I was diagnosed with acute pancreatitis in 2007 and almost died. I still have extreme kidney problems and am seeing a nephrologist who believes it is all tied to my usage of Byetta. I also have major indigestion, nausea and pain. I think that the makers of this drug should have to acknowledge those of us that will have to live with the pain that this medicine has caused. I have had no insuranc[Show More]I was diagnosed with acute pancreatitis in 2007 and almost died. I still have extreme kidney problems and am seeing a nephrologist who believes it is all tied to my usage of Byetta. I also have major indigestion, nausea and pain. I think that the makers of this drug should have to acknowledge those of us that will have to live with the pain that this medicine has caused. I have had no insurance through out this ordeal so I have had to pay out of pocket, and still owe several bills.

Martha

September 22, 2008 at 9:44 pm

My husband has been on Byetta for one year. 5Mg seem to have worked well for him, since he's lost 35 lbs. He doesn't have any abdominal pain and has no complaints. However, having read recent comments about the probable side effects Byetta is causes, I fear for my husband's future wellbeing. He's 70 years old, presently in good shape with his A1G numbers and overall wellbeing. We've discussed this[Show More]My husband has been on Byetta for one year. 5Mg seem to have worked well for him, since he's lost 35 lbs. He doesn't have any abdominal pain and has no complaints. However, having read recent comments about the probable side effects Byetta is causes, I fear for my husband's future wellbeing. He's 70 years old, presently in good shape with his A1G numbers and overall wellbeing. We've discussed this with our doctor and are debating on the advantage vs. disadvantage of Byetta.

Patricia

September 15, 2008 at 12:58 am

I was diagnosed with acute pancreatitis in February, after being on Byetta for over one year. I am still suffering with abdominal pain and no Drs. in our area seem to be able to do anything to get my Lipase levels to go down and for the pain to go away. I was taken off the Byetta in March and am seeing Drs. on a weekly basis trying to get some sort of positive results.

Cheryl

September 1, 2008 at 7:13 pm

I recently learned of the Byetta lawsuit against Amylin/Eli Lily. I was diagnosed in 2007 of Pancreatitis and pancreatic cancer. I had been prescribed Byetta 2 years ago for my Type 2 Diabetes and have suffered terribly and now with only 1/2 a stomach, 1/2 a pancreas, no duodenum and still having major indigestion, nausea, pain in URQ and back from pancreatitis I feel that Byetta has caused this[Show More]I recently learned of the Byetta lawsuit against Amylin/Eli Lily. I was diagnosed in 2007 of Pancreatitis and pancreatic cancer. I had been prescribed Byetta 2 years ago for my Type 2 Diabetes and have suffered terribly and now with only 1/2 a stomach, 1/2 a pancreas, no duodenum and still having major indigestion, nausea, pain in URQ and back from pancreatitis I feel that Byetta has caused this problem. I do hope there is relief found and this is settled asap. I will forever suffer from pancreatitis and after looking thru my medical records I also suffered from necrotizing pancreas also. Seems I just might have a case here myself.

Byetta Linked to Four More Pancreatitis Deaths : AboutLawsuits.com

August 27, 2008 at 3:49 pm

[...] PagesByetta Lawsuit Filed For Pancreatitis FDA Warns of Additional Byetta Pancreatitis Reports Byetta Lawsuits Filed Under: News Tags: Amylin • Byetta • Eli Lilly • [...]

Byetta Lawsuit Filed For Pancreatitis : AboutLawsuits.com

August 21, 2008 at 4:31 pm

[...] PagesFDA Warns of Additional Byetta Pancreatitis Reports Byetta LawsuitsRapamune (sirolimus) Lawsuits Filed Under: News Tags: Byetta • Diabetes [...]

Byetta Lawsuits : AboutLawsuits.com

August 19, 2008 at 9:06 pm

[...] PagesFDA Warns of Additional Byetta Pancreatitis Reports Filed Under: Lawsuits Tags: Byetta • [...]
"*" indicates required fields