Januvia Pancreatic Cancer Lawsuit To Be Decided By Jury, Illinois Appeals Court Determines
January 02, 2019
By: Austin Kirk
An Illinois jury will determine whether product liability lawsuits over the risk of pancreatic cancer from Januvia have merit, after a state appeals court rejected Merck's motion to dismiss the claims due to federal preemption. 
The Illinois First District Appellate Court entered a ruling (PDF) on December 26, finding that it is a jury question to resolve whether federal regulators would have allowed Merck to add pancreatic cancer warnings to the diabetes drug Januvia.
The opinion upholds prior findings of a Cook County Judge, which denied motions for summary judgment in two separate Januvia lawsuits filed on behalf of four plaintiffs, who allege that their family members died after developing pancreatic cancer while taking Januvia. The lawsuits allege that Merck knew or should have known about the risk, yet failed to provide sufficient warnings for users or the medical community.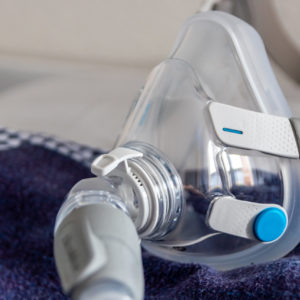 Did You Know?
Millions of Philips CPAP Machines Recalled
Philips DreamStation, CPAP and BiPAP machines sold in recent years may pose a risk of cancer, lung damage and other injuries.
Learn More
Januvia is a member of a popular class of diabetes medications known as incretin mimetics, which have been linked to an increased risk of pancreatitis. The class also includes Byetta and Victoza. Plaintiffs maintain that the pancreatitis risk leads to the development of cancer in some cases, but that the potential side effect was not disclosed on the drug label.
In addition to state court cases, there are more than 900 Byetta lawsuits, Januvia lawsuits, Janumet lawsuits, and Victoza lawsuits, filed at the federal level as well. While those cases were originally dismissed after the U.S. District Judge presiding over the litigation found they were pre-empted due to evidence that the FDA would have rejected a pancreatic cancer warning label, those cases were reinstated about a year ago on similar grounds.
In both the federal and Illinois cases, Merck called for summary judgment in 2013, claiming that it cannot change label warnings without permission from the FDA, and the FDA would not have granted it permission to add pancreatitis and pancreatic cancer warning labels to Januvia and similar drugs, thus the company could not be held responsible for failure to warn claims. However, plaintiffs note that Merck and other manufacturers didn't even try, and do not know for certain that their efforts to change the warning labels would have been rejected. Judges at the state and federal level have agreed.
The Illinois Appeals Court said in its opinion that the issue is one that needs to be put before the consideration of a jury as part of a trial.
"Although Merck argues to the contrary, we do not believe this case presents a situation in which the issue can be resolved simply by looking at documentary evidence in light of those regulations," the panel concluded. "We agree with the trial court that far more context and explanation would be necessary to appropriately answer this question."
Federal Cases Reinstated
The U.S. Court of Appeals for the Ninth Circuit came to similar conclusions in December 2017, reinstating hundreds of claims that had been dismissed at the federal level.
Given similar questions of fact and law raised in cases filed throughout the federal court system, the litigation was centralized before U.S. District Judge Anthony Battaglia in the Southern District of California in 2013.
Following coordinated discovery and pretrial proceedings, Judge Battaglia granted a motion for summary judgment filed by the drug makers in 2015, finding that the claims were pre-empted by federal law, since he believed there was sufficient evidence to establish that the FDA would not have approved any request by the drug makers to add pancreatic cancer warnings to the drug labels.
The appeals court overturned the decision to grant summary judgment and remanded the litigation back to Judge Battaglia for further proceedings.
Following any additional discovery permitted under the ruling, it is expected that Judge Battaglia will schedule a series of early trial dates involving the different medications, which are known as "bellwether" trials because they are designed to help the parties gauge how juries may respond to certain evidence and testimony that will be repeated throughout the litigation.
"*" indicates required fields