Byetta Thyroid Cancer Lawsuit Centralization Request Filed with JPML
January 30, 2014
By: Austin Kirk
A motion has been filed with the U.S Judicial Panel on Multidistrict Litigation (JPML), seeking to consolidate and centralize all Byetta thyroid cancer lawsuits filed throughout the federal court system, asking that the cases be transferred to the same judge presiding over all lawsuits involving allegations that users of the diabetes drugs Byetta, Victoza, Januvia or Janumet developed pancreatic cancer.  
In August 2013, the U.S. JPML established a federal multidistrict litigation (MDL) for all product liability lawsuits filed in U.S. District Courts against the makers of the incretin mimetic diabetes drugs, but limited the proceedings to just cases involving allegations that plaintiffs suffer pancreatic cancer.
There are currently at least 262 Byetta lawsuits, Januvia lawsuits, Janumet lawsuits and Victoza lawsuits consolidated as part of this incretin mimetic MDL, which are centralized before U.S. District Judge Anthony J. Battalglia in the Southern District of California to reduce duplicative discover, avoid conflicting pretrial rulings from different judges and to serve the convenience of the parties, witnesses and the courts.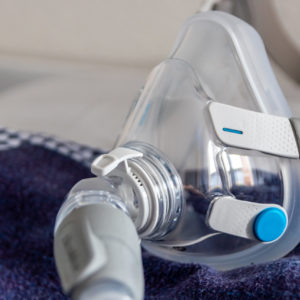 Did You Know?
Millions of Philips CPAP Machines Recalled
Philips DreamStation, CPAP and BiPAP machines sold in recent years may pose a risk of cancer, lung damage and other injuries.
Learn More
In a motion (PDF) filed on January 28, plaintiff Elizabeth Childress asked that cases involving thyroid cancer from Byetta also be centralized before Judge Battaglia in California.
At this time there are at least 36 lawsuits pending in three different federal district courts alleging that the makers of Byetta failed to adequately warn about the risk of thyroid cancer, and it is ultimately expected that additional claims will be filed in the future.
"In addition to issues of causation, common issues also include whether the Defendants knew of the thyroid cancer risk associated with Byetta and failed to disclose it to the medical community and/or consumers," the motion notes.
In support of their request that the Byetta thyroid cancer litigation be centralized before the same judge presiding over the pancreatic cancer lawsuits, Childress indicates that there is likely to be a large amount of overlap in the discovery process and the experts involved in the cases.
"Plaintiff's counsel herein is aware of hundreds of related cases that are under contract with various law firms across the United States of America," according to the motion. "Transfer for consolidation and coordination is proper because each of the Actions and tag-along cases arise out of the same or similar nucleus of operative facts, arise out of the same or similar alleged wrongful conduct, will involve resolution of the same or similar questions of fact and law, will involving the same or similar scientific/medical evidence, and discovery will be substantially similar and will involve the same documents and witnesses."
The U.S. JPML will likely schedule oral arguments on the motion for an upcoming hearing session scheduled for March 24, in San Diego, California.
Diabetes Drug Cancer Risk
Byetta, Januvia, Janumet and Victoza are all part of the incretin mimetic class of diabetes drugs, which work by mimicking the incretin hormones the body usually produces to naturally stimulate the release of insulin in response to a meal.
A growing number of pancreatic cancer lawsuits have been filed against the makers of all four drugs, following a number of studies that linked side effects of Januvia, Janumet, Byetta and Victoza to an increased risk of pancreatitis, which plaintiffs allege causes the development of pancreatic cancer in many cases.
Byetta (exenatide) was the first member of the incretin mimetic class approved by the FDA, introduced by Amylin Pharmaceuticals in 2005 as a twice daily injection. Victoza (liraglutide) is a similar injectable diabetes drug introduced by Novo Nordisk in 2010 as a longer-acting daily injection.
Previous studies found that user of Victoza may increase the risk of thyroid cancer, which resulted in warnings being placed on that medication at the time it was introduced onto the market. Plaintiffs in the Byetta lawsuits over thyroid cancer allege that similar warnings should have been placed on this older medication, which has a similar mechanism of action and has also been linked to a large number of reports involving thyroid cancer diagnosis following long-term use.
Judge Battaglia has scheduled a "Science Day" in the federal increatin mimetic MDL for February 5 and 6, at which time the parties are expected to present information to the court about the background of the incretin mimetic diabetes drugs and information concerning the health risks that will come up throughout the pancreatic cancer litigation.
"*" indicates required fields