Candida Auris Infections Spreading Through U.S. Healthcare System: JAMA Report
January 03, 2023
By: Martha Garcia
A new report warns about a growing risk from Candida auris infections, which can be resistant to available treatments, and are spreading from hospital to hospital throughout the U.S. and around the world, leading to calls for medical providers to do a better job of screening patients for the fungus.
Individuals infected with Candida auris are often asymptomatic, leading to the easy spread to others in healthcare facilities and community settings. However, researchers indicate the rapid movement through the U.S. healthcare system is of particular concern, according an analysis published on December 28 in the Journal of the American Medical Association (JAMA).
Candida auris is a yeast species that can remain viable for up to two weeks on plastic surfaces and for months on the skin. It is much more likely to be resistant to antifungal medications compared to similar species.
"It's spread within health care facilities and from one facility to another. And it can travel easily from patient to patient or from a contaminated surface such as a doorknob to a patient," wrote Rita Rubin, JAMA's Medical News & Perspectives senior writer. "The fungus is a stealth killer. As many as 90% to 95% of patients colonized with C auris are asymptomatic but can spread the yeast to others and make them sick."
The death rate with Candida auris may be as high as 60% among patients, but research is lacking to determine the full scope, because until a few years ago doctors and scientists didn't know it even existed.
C auris Infections Only Recently Discovered
C auris was first identified in 2009 in a patient in Japan with an ear infection. The sample was taken two years prior to the yeast being discovered.
A report from 1996 found an isolate taken from a sample of blood from a patient with a bloodstream infection undergoing surgery in Korea. The sample was stored in a freezer for more than a decade and not recognized as C auris until the new species was identified.
The infection was first identified in the United States in 2013, but researchers believe it may have been in the US for much longer. Other infections have been identified in Africa, South America, and South Asia, with more than 55 countries reporting infections.
In 2019, the U.S. Centers for Disease Control and Prevention listed C auris as one of the country's most urgent "antibiotic resistance threats." In October 2022, the World Health Organization categorized C auris as one of the four most critical fungal pathogens in the world.
Candida Auris Infections Spreading Quickly Across U.S.
One of the big problems is how easily C auris spreads. For example, a nursing home patient can contract colonies of C auris on their body from one hospital, not get sick, but spread it to other nursing home patients long after hospital discharge, potentially infecting anyone they interact with for the next several months.
The article suggests the COVID-19 pandemic may have helped accelerate outbreaks of C auris. The pandemic allowed it to undergo a resurgence at a community level. Factors like shortages of personal protective equipment and overloaded hospitals with increased numbers of critically ill patients led to an increase in C auris cases.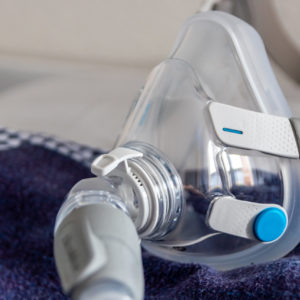 Did You Know?
Millions of Philips CPAP Machines Recalled
Philips DreamStation, CPAP and BiPAP machines sold in recent years may pose a risk of cancer, lung damage and other injuries.
Learn More
Nearly 2,000 cases of C auris were reported in the US in 2021, and 28 states reported at least 1 clinical case of C auris. Originally, the infections were largely concentrated in the New York area, but now other states are seeing case rates increase dramatically. In 2022, nearly 800 cases were detected in Nevada leading to 63 deaths. Cases were found in 33 facilities across the state.
Patients can carry the yeast for months after being discharged from a healthcare facility, but most healthcare facilities don't screen patients, even high-risk patients, for C auris until they've discovered an infection. By that point, the infection has spread and led to an outbreak situation.
Doctors often assume cases are bacterial and treat the infection with antibiotics, but it does not help treat the problem.
Recommendations on Stopping C auris Infections
The JAMA analysis points to some precautions which various researchers have indicated may help reduce outbreaks.
Hospitals must group colonized patients once the yeast is detected to prevent further infections. Healthcare personnel and caregivers should wear gowns and gloves when caring for patients, including cleaning rooms. Caregivers and family members should wash their hands often to prevent colonization and infection.
Many C auris researchers have also warned hospitals to begin a wider screening of patients, beyond even those rare few which screen every high-risk patient. Pilot projects have led some to recommend screening every patient transferred from another healthcare or skilled nursing home facility.
Gina

January 4, 2023 at 12:35 pm

It would have been nice if they could have explained what the symptoms are.

Pamela

January 4, 2023 at 10:44 am

I got a fungal infection on hip when I had a hip replacement revision back in 2019, the hospital is in NYC , the fungal besides not being curable I was on antifungal meds though a picline, 5x during the duration of 4 years , it ate away at my hip bone,femur. Socket, pelvis , I'm cropped for life, these hospitals don't take this seriously, yes I have a law suit , this changed my life for the w[Show More]I got a fungal infection on hip when I had a hip replacement revision back in 2019, the hospital is in NYC , the fungal besides not being curable I was on antifungal meds though a picline, 5x during the duration of 4 years , it ate away at my hip bone,femur. Socket, pelvis , I'm cropped for life, these hospitals don't take this seriously, yes I have a law suit , this changed my life for the worst, and I also have more pain in my other joints , including my shoulders which now I can hardly raise both arms

Cindi

January 4, 2023 at 10:07 am

What are the symptoms please. Thank you Cindi
"*" indicates required fields