C-Section Delivery Lowers Risk Of Pelvic Organ Prolapse, Stress Urinary Incontinence: Study
December 20, 2018
By: Martha Garcia
Delivering a baby by c-section reduces a woman's risk of suffering from urinary incontinence or pelvic organ prolapse, according to the findings of new research. 
Roughly 25 percent of women suffer from pelvic floor disorders, including urinary incontinence and organ prolapse. Those disorders are primarily associated with childbirth, but little is known about the cause and few studies have been done to fully understand the risk.
In a study published this week in the Journal of the American Medical Association (JAMA), researchers from Johns Hopkins School of Medicine studied 1,500 women who delivered a child vaginally, by cesarean section, or by operative vaginal delivery, where the baby is delivered using forceps or a vacuum device without the mother pushing. They were followed annually for up to 9 years.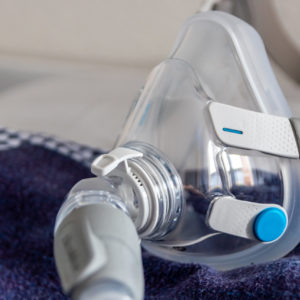 Did You Know?
Millions of Philips CPAP Machines Recalled
Philips DreamStation, CPAP and BiPAP machines sold in recent years may pose a risk of cancer, lung damage and other injuries.
Learn More
Compared with vaginal delivery, c-section significantly lowered the risk of stress urinary incontinence, overactive bladder, and pelvic organ prolapse. Comparitively, operative vaginal delivery was associated with significantly higher risk of anal incontinent and pelvic organ prolapse.
This study finds that, overall, c-section is a better mode of delivery when it concerns the weakening of the pelvic floor muscles and the likelihood of experiencing pelvic floor disorders later compared to vaginal delivery.
Pelvic floor disorders include a wide range of issues. Stress urinary incontinence is urine leakage during activities that increase abdominal pressure, such as jumping. Overactive bladder is frequent and urgent urination. Anal incontinence is the involuntary loss of solid feces, liquid feces, or gas. Pelvic organ prolapse is when the uterus and vaginal walls fall into the vagina and protrude beyond the vaginal opening when bearing down.
Researchers saw 138 cases of stress urinary incontinence, 117 cases of overactive bladder, 168 cases of anal incontinence, and 153 cases of pelvic organ prolapse during the study period.
The findings come less than a year after Canadian researchers concluded women who deliver by c-section face an increased risk of dying or experiencing complications if they then have a vaginal birth with a subsequent pregnancy. The study also found that the infant also faces an increased risk of death.
Another study published this year linked c-section deliveries to long-term risks to both mother and child, such as risks of miscarriage and still births in later pregnancies. They also face increased risks of placenta previa, placenta abruption, and placenta acreta. The infants also faced an increased risk of having asthma and becoming obese later in life.
Furthermore, if a woman has a c-section and later requires a hysterectomy, the surgery to remove the uterus and ovaries, she faces an increased risk of complications and may need a second surgery.
Despite the long list of complications linked to c-sections, the new study indicates the procedure offers women an advantage by reducing the incidence of pelvic floor disorders compared to vaginal births.
That advantage seemed to grow over time. By 15 years after the first delivery, roughly nine percent of women who delivered by c-section experienced pelvic organ prolapse compared to 30 percent of women who had one vaginal delivery, and 45 percent of women who had one operative vaginal delivery.
A large percentage of cases of incontinence and overactive bladder developed within the first five years after delivery, but pelvic organ prolapse developed many years after childbirth.
"*" indicates required fields