BPA Warning Labels To Be Required in California
May 13, 2015
By: Martha Garcia
California health officials have voted to add bisphenol-A (BPA) to the state's list of harmful chemicals, requiring warnings that are designed to help protect many California residents from potential health risks associated with the widely used chemical found in many plastic bottles and other food containers.
The addition of BPA to the Proposition 65 list stemmed from an unanimous vote by the Developmental and Reproductive Toxicant Identification Committee of the California Office of Environmental Health Hazard Assessment. Some say the chemical can cause potentially harmful hormonal side effects.
The panel used data from a number of studies that suggest BPA is toxic to the female reproductive system in both humans and laboratory animals.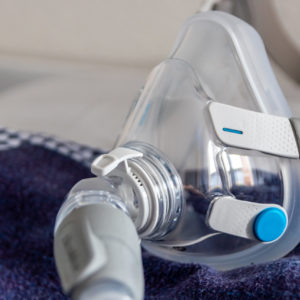 Did You Know?
Millions of Philips CPAP Machines Recalled
Philips DreamStation, CPAP and BiPAP machines sold in recent years may pose a risk of cancer, lung damage and other injuries.
Learn More
Despite strong opposition from the chemical industry, including the American Chemistry Council (ACC), the panel voted to add the chemical to the harmful list. However this does not ban the use of BPA in consumer products.
The ACC disputes claims BPA is unsafe, but critics say the industry group relies almost exclusively on outdated science and methodology to assess any harmful effects of the chemical. BPA is currently categorized as "generally recognize as safe (GRAS)" by the FDA.
"The federal Food and Drug Administration has repeatedly ignored the evidence that BPA is harmful," said an EWG statement concerning the BPA vote.
Bisphenol-A (BPA) is an endocrine disruptor that mimics estrogen. Currently BPA is found in the lining of canned foods, plastic bottles, food storage containers and retail store receipts. It was banned from being used in baby bottles and sippy cups in 2012.
Research published in 2014 suggests that BPA exposure from consumption of food from cans lined with the chemical may increase a person's blood pressure. The study revealed participants blood pressure increased after consuming food from products containing BPA.
Another study published in 2013 found exposure to BPA even at low levels may also cause harmful side effects, including polycystic ovarian syndrome, behavioral problems, decreased fertility and allergies. Researchers found consistent reproductive effects at much lower doses of BPA, doses 10 to 40 times lower than the current low dose threshold.
There are other studies linking BPA with a wide range of health problems, including asthma and respiratory problems, prostate cancer, and breast cancer.
BPA leaches into food and is found in blood and urines samples of all Americans because of its widespread use in the manufacturing industry. In 2009, the EWG also documented the presence of BPA in umbilical cord blood.
California's Harmful Chemicals List
Proposition 65 is required by law and the list must be updated annually. It has grown to include 800 chemicals known to cause cancer, birth defects or other reproductive harm.
The Prop 65 listing requires products containing the chemical to carry a warning label and could trigger manufacturers to remove BPA from their products, proponents say.
New labels in California may lead to labeling in others states since manufacturers typically do not manufacture separate lines of products for different states.
The state will eventually set a guideline for warning labels on items that contain BPA. Disclosure of the chemical in products may not be required for another year. This would depend on another process which experts decide at what level the chemical is harmful to women's reproductive systems. If the amount in that product falls below that, a warning label will not be required.
"This important victory will pave the way for greater protection for California residents who are currently exposed to BPA in everyday items such as canned food and receipts," said Renée Sharp, EWG's director of research. "The panel affirmed what hundreds of scientists and a massive amount of evidence has consistently shown – that BPA harms the female reproductive system."
"*" indicates required fields