California Health Officials Declare E-Cigs A Major Health Risk
January 29, 2015
By: Martha Garcia
California health officials are weighing in on the mounting debate over the health risks of e-cigarettes, warning consumers not to use them and calling the products unsafe. 
The California Department of Public Health (CDPH) issued a health advisory and report Wednesday, warning that e-cigs are a threat to youth health and risk creating a new generation of nicotine addicts, just as the country is making great strides against smoking.
The "State Health Officer's Report on E-cigarettes: A Community Health Threat" advised Californians to avoid e-cigarettes, citing studies focusing on numerous negative health effects and the recent surge in use.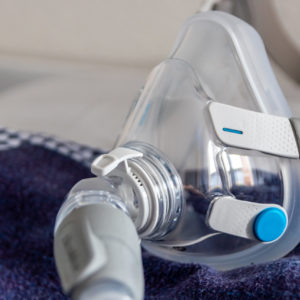 Did You Know?
Millions of Philips CPAP Machines Recalled
Philips DreamStation, CPAP and BiPAP machines sold in recent years may pose a risk of cancer, lung damage and other injuries.
Learn More
California health officials say the report and advisory is the first volley in a public education and media campaign the country's most populous state intends to wage against the e-cigarette industry.
E-cigarette use, also known as vaping, has taken off in recent years. Research has revealed adult use of e-cigarettes doubled from 1.8% in 2012, to 3.5% in 2013. Young adults in California were three times more likely to use e-cigarettes than those 30 and older and use among teens also surged. Use of e-cigarettes by teens nationally surpassed use of traditional cigarettes in 2014, which some see as an alarming statistic warning of the trend toward future use.
Research published last year also indicated that e-cigarettes are becoming a gateway for future nicotine addiction. Teens who used e-cigarettes were more likely to smoke traditional cigarettes later.
"There is a lot of misinformation about e-cigarettes," said Dr. Ron Chapman, CDPH director. "That is why, as the state's health officer, I am advising Californians to avoid the use of e-cigarettes and keep them away from children of all ages."
The report detailed research indicating that twice as many 8th and 10th graders reported using e-cigarettes more than they used traditional cigarettes. As for high school seniors, 17% reported currently using e-cigarettes compared to 14% who use traditional cigarettes.
The advisory warned that if regulations are not enacted on e-cigarettes, as they are for traditional cigarettes, generations of youth will become nicotine addicts. That outcome would have far reaching health effects, California health officials warn.
The new report also warned consumers to keep e-cigarettes and liquid nicotine away from young children, citing a spike in calls to California poison control centers related to nicotine exposures.
In 2012, only 19 calls regarding children's exposure to electronic cigarettes or liquid nicotine were recorded to poison control centers in California. By 2014, the centers logged nearly 250 calls related to e-cigarette nicotine poisoning.
More than 60% of the calls involved children under the age of five. Experts blame this on the fact that many bottles of liquid nicotine do not have child resistant caps, allowing children to ingest the liquid or receive contact through the skin or eyes.
Nicotine and Future Addiction
The report also highlights the addictive qualities of the nicotine used in e-cigarettes. Nicotine stimulates the pleasure/reward pathways of the brain and are as addictive as heroin and cocaine.
The health advisory called on Californian's to consider the side effects, including the effects of nicotine exposure during adolescence, which can hinder brain development and "elicit lasting neurobehavioral damage," even after short periods of use.
Studies reveal even five minutes of e-cigarette use causes lung irritation, inflammation and effects blood vessels the same way smoking traditional cigarettes does.
The advisory also calls into question the safety of e-cigarette vapors. E-cigarette liquid is heated and forms an aerosol that contains high concentrations of ultra-fine particles that are "inhaled and become trapped in the lungs." These chemicals can be absorbed through the blood stream and sent directly to vital organs and the brain.
The report warns that e-cigarette vapor contains ten chemicals which are also on the California Prop 65 list, including formaldehyde, toluene, and lead. The list is a compilation of chemicals known to cause cancer, birth defects and other reproductive injuries.
A recent study revealed many e-cigarette devices release ten times the amount of these cancer-causing agents, compared to traditional tobacco cigarettes. Levels varied across brands, but many released higher amounts of chemicals like formaldehyde, acetaldehyde and acrolein, than traditional cigarettes.
Another area of concern for the CDPH included advertising for e-cigarettes. Between 2011 and 2013, advertisements for e-cigarettes increased by 1,200%.
Critics say the companies used marketing tactics to appeal to youth by using fruit and candy flavors and cartoon characters on ads and packaging; an advertising tactic prohibited from traditional cigarettes.
In response to the concerns, the CDPH plans to partner with various agencies, including healthcare organizations, childcare facilities, and educational communities to further educate consumers about the health dangers of e-cigarettes and to combat the advertising campaigns.
"*" indicates required fields