California to Hold Public Hearing On Adding Cancer Warning Label to Roundup Weedkillers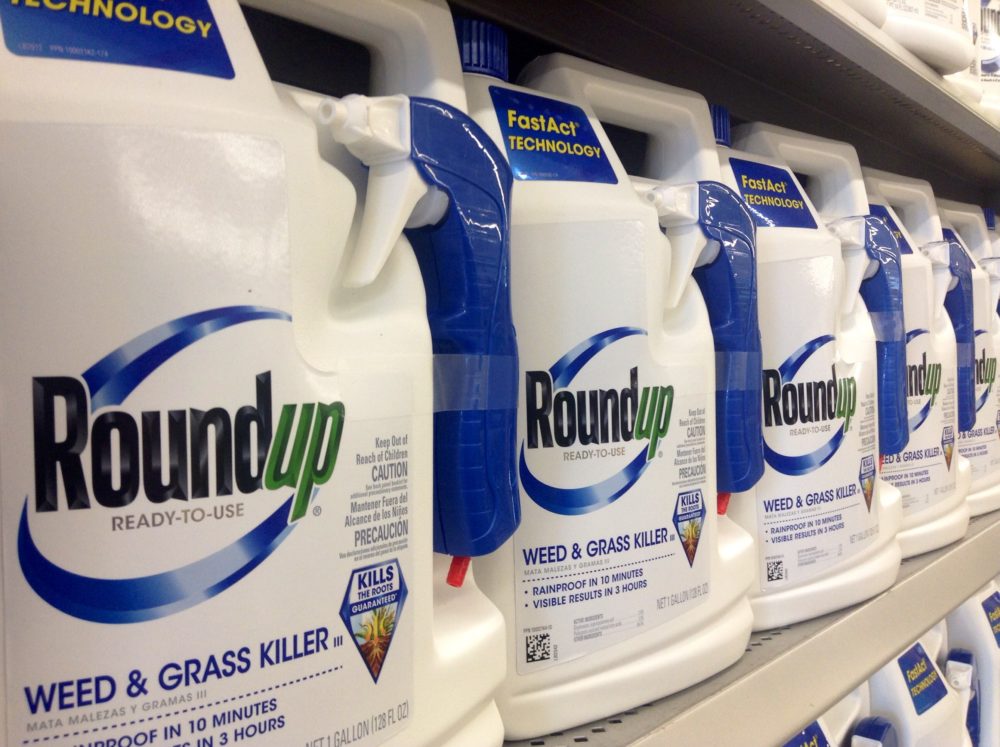 August 24, 2021
By: Irvin Jackson
Following continuing concerns about the link between Roundup and non-Hodgkins lymphoma, California environmental health officials plan to hold a public hearing next month on a proposed rule that would help businesses add cancer warning labels to glyphosate-based weed killer products sold in the state.
Although Bayer recently announced that it intends to remove the active ingredient glyphosate from Roundup weed killers sold to U.S. residential customers by 2023, the company's Monsanto subsidiary has engaged in a long legal battle over California's ability to add Roundup cancer warnings.
In 2018, the state's highest appeals court rejected a final appeal filed by Monsanto, providing California the right to add glyphosate to its Prop 65 list. Being on the list requires Monsanto and other herbicide manufacturers to add a cancer label warnings to all weed killers containing glyphosate, indicating that Roundup and the other products may be a cancer-causing agent.
Exposure to RoundUp May Increase Risk of Non-Hodgkins Lymphoma and Other Cancers. Lawsuits Reviewed Nationwide.
Review A Case
The Prop 65 labeling requirements not only require a label warning about the cancer risks, but also prohibits the discharge of the chemicals on the list into drinking water sources.
On July 23, the California Office of Environmental Health Hazard Assessment (OEHHA) announced a proposal to amend the regulations regarding the glyphosate label warning requirements.
"The proposed regulations would provide safe harbor guidance for businesses that cause consumer product exposures to glyphosate that require a warning," a public hearing notice published August 23 states. "The new regulation would further the 'right-to-know' purposes of the Act and provide warning language tailored for these exposures."
Originally, the comment period was only going to be 45 days. However, following requests from the Consumer Brands Association and the California Chamber of Commerce, OEHHA extended the comment period until October 7.
The public hearing on the changes to the label warning guidance will be held on September 9. The hearing will not have a physical location, and will be conducted remotely due to the COVID-19 pandemic. See the public hearing notice linked above for details on how to join and how to submit comments.
The decision to add glyphosate to the Prop 65 list came after the World Health Organization's International Agency for Research on Cancer (IARC) determined that glyphosate is a probable human carcinogen in mid-2015, leading to worldwide concerns about the link between Roundup and non-Hodgkins lymphoma.
Monsanto, now owned by Bayer, has fought for years to avoid adding Roundup cancer warnings to their products, and has faced years of litigation brought by consumers who allege they may have avoided non-Hodgkins lymohoma if information about the risk had been disclosed. However, the company appears to be having more success in Europe, where a draft report (PDF) published in June by the European Food Safety Authority (ESA)'s Assessment Group on Glyphosate (AGG), declared glyphosate does not meet the criteria of a cancer-causing agent.
A report by the Olive Oil Times, which revealed the draft assessment's findings in an August 23 article, indicates the assessment came after intense lobbying by Bayer and other glyphosate manufacturers. The AGG expects to officially announce the draft report and begin taking public comment in September.
Roundup Litigation
At its peak last year, Bayer and its Monsanto unit have faced more than 120,000 Roundup lawsuits brought throughout the U.S. over the past few years, each raising similar allegations that users of the widely marketed weed killer were not adequately warned about the cancer risks associated with exposure to glyphosate contained in Roundup.
Following a series of massive losses in early cases that went to trial, Bayer agreed to pay billions in Roundup settlements, but it still faces thousands of unresolved lawsuits and new complaints continue be filed as users are diagnosed with non-Hodgkins lymphoma caused by prior exposure to the weed killer.
The recent decision to remove glyphosate from consumer Roundup products is largely seen as an attempt to limit the company's future liability for failure to warn, as Bayer has noted the vast majority of Roundup cancer claims have come from U.S. residential users. However, the company is still expected to face years, if not decades, of future litigation and trials, as prior users develop non-Hodgkin's lymphoma after exposure to the product during the decades it has been on the market without any cancer warnings.
"*" indicates required fields