Effort To Remove Roundup From Prop 65 List Rejected By California Supreme Court
August 20, 2018
By: Irvin Jackson
California's state Supreme Court has refused to hear a case filed by Monsanto, which challenges the state's decision to classify glyphosate contained in Roundup weedkillers as a potential cause of cancer. 
Last week, the state's highest court rejected an appeal filed by Monsanto, which challenged a lower court decision that requires warning labels on Roundup products sold in the state.
By refusing to hear the challenge, the state Supreme Court upheld a decision by the California First District Court of Appeals, which found that it was within the state's power to place glyphosate on its Proposition 65 list, which requires that products containing the herbicide carry a cancer warning label.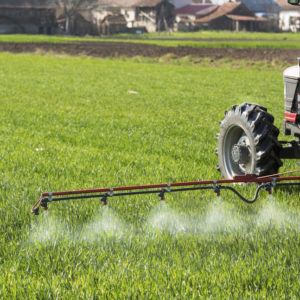 The decision came just days after a California jury ordered Monsanto to pay $289 million to a former school district groundskeeper dying of non-Hodgkin's lymphoma. In the trial, plaintiff DeWayne Johnson said that his fatal cancer came as a result of Roundup exposure for years.
Last July, glyphosate was added to the state's Prop 65 list, by the California Office of Environmental Health Hazard Assessment (OEHHA), which required Monsanto and other herbicide manufacturers to add a label warning to all weed killers containing glyphosate, indicating that it may be a cancer-causing agent.
The decision to add glyphosate to the list came after the World Health Organization's International Agency for Research on Cancer (IARC) determined that glyphosate is a probable human carcinogen in mid-2015, leading to worldwide concerns about the link between Roundup and non-Hodgkins lymphoma.
At the request of Monsanto and a number of agricultural industry groups fighting the Roundup label requirements, a California judge had placed a preliminary injunction on the label warnings, indicating that the California Attorney General had not shown that the injunction is unjust.
In April, the First Court of Appeals ruled that the listing was valid, and said it was within the state's power to rely on the IARC's scientific findings.
Roundup Cancer Litigation
The move to force Monsanto to place warning labels on their widely used weedkiller come as the manufacturer continues to face a growing number of Roundup lawsuits filed by farmers, landscapers, agricultural workers and other individuals diagnosed with non-Hodgkins lymphoma in recent years following regular exposure to glyphosate contained in the weedkiller. The lawsuits allege that plaintiffs may have avoided their cancer diagnosis if adequate warnings and safety instructions had been provided by Monsanto.
Since October 2016, all federal cases have been consolidated for pretrial proceedings as part of an MDL, or multidistrict litigation, which is centralized before U.S. District Judge Vince Chhabria in the Northern District of California.
Following extensive hearings involving expert witness testimony, Judge Chhabria determined last month that the plaintiffs' evidence on the link between Roundup and non-Hodgkins lymphoma is sufficient for the cases to proceed toward trial, rejecting a motion filed by Monsanto to dismiss the litigation.
It is now expected that a small group of federal "bellwether" trials will be prepared for early trial dates, involving representative cases that will help the parties gauge how juries may respond to certain evidence and testimony that is likely to be repeated throughout thousands of separate claims.
If Monsanto fails to reach Roundup non-Hodgkins lymphoma settlements for individuals pursuing claims, or another resolution for the litigation, the company could face thousands of individual trials in courts nationwide.
"*" indicates required fields