Roundup Non-Hodgkin Lymphoma Evidence Not Based on "Junk Science", Judge Determines
July 11, 2018
By: Austin Kirk
The U.S. District Judge presiding over all federal Roundup lawsuits has determined that the plaintiffs have sufficient evidence linking the weedkiller to the development of non-Hodgkins lymphoma (NHL) for the litigation to move forward.
There are currently more than 400 product liability lawsuits pending against Monsanto in the federal court system, with several thousand other cases pending in various state courts.
Each of the complaints raise similar claims that Monsanto failed to adequately warn farmers, landscapers and other consumers about the risk that they may develop non-Hodgkins lymphoma after exposure to Roundup, and the herbicide's active ingredient, glyphosate.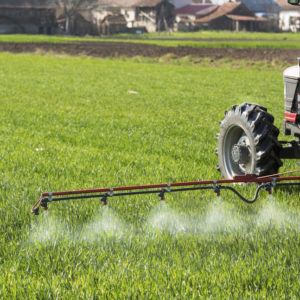 Given similar questions of fact and law raised in lawsuits filed in U.S. District Courts nationwide, the federal litigation has been centralized before U.S. District Judge Vince Chhabria in the Northern District of California, for coordinated discovery and pretrial proceedings.
Early in the litigation, Judge Chhabria decided to bifurcate the proceedings, with the Court first addressing the general causation link between the Roundup and non-Hodgkins lymphoma, before considering any case-specific issues about whether the weedkiller caused any individual plaintiff's cancer diagnosis.
A multi-day Daubert hearing was held in March 2018, for Judge Chhabria to determine whether plaintiffs had admissible expert witness testimony, which was based on sufficiently reliable findings and sound scientific opinions.
In a pretrial order (PDF) issued on July 10, the Court denied a motion for summary judgment filed by Monsanto, finding that plaintiffs have presented sufficient evidence and that the experts have not served up the kind of "junk science" that requires exclusion from trial.
While the ruling acknowledges the uphill battle the plaintiffs will face at trial establishing the link between Roundup and non-Hodgkins' lymphoma (NHL) experienced by individual consumers, Judge Chhabria found that it is a challenge the plaintiffs are entitled to take.
"[The expert] opinions are admissible, which means the plaintiffs have presented enough evidence to defeat Monsanto's summary judgment motion," according to the 68 page decision released on Tuesday. "These proceedings thus move on to the next phase, which will involve an attempt by individual plaintiffs to present enough evidence to warrant a jury trial on whether glyphosate caused the NHL they developed."
It is now expected that the parties will begin the process of selecting a group of representative "bellwether" trials, which will be prepared for trial in the federal multidistrict litigation (MDL).
First Roundup Trial In California State Court Underway
The ruling comes just a day after opening statements were presented in the first Roundup case to go before a jury; involving a claim filed in California state court by a former school groundskeeper, Dewayne Johnson, who was provided an early trial date due to his grave medical condition.
While the outcome of this case will not be binding on other claims, it will be closely watched to help gauge how juries may respond to certain evidence and testimony that is likely to be repeated throughout the litigation over whether Monsanto knew or should have known about the link between Roundup and non-Hodgkins lymphoma.
Unless Monsanto is able to establish that it can consistently prevail at trial, or agrees to pay Roundup settlements to resolve the litigation, thousands of individual cases could be set for trial in the coming years.
"*" indicates required fields