California Zantac Lawsuit Over Cancer Risks Cleared By State Court Judge to Proceed on Strength of Plaintiff's Expert Witnesses
March 27, 2023
By: Irvin Jackson
Although a federal judge recently made the controversial decision to exclude plaintiffs' expert witnesses from testifying about the link between Zantac and cancer, resulting in the dismissal of thousands of claims brought in the federal court system, a California judge has decided that the opinions are sufficiently reliable under the state court's standards, allowing that litigation to move forward against drug makers for failing to warn about the cancer risks associated with the recalled heartburn medication.
Zantac (ranitidine) was used by millions of Americans for treatment of heartburn and acid reflux, before it was removed from the market in late 2019, after it was discovered that the active pharmaceutical ingredient is inherently unstable, and produces high levels of the chemical byproduct N-Nitrosodimethylamine (NDMA), which is a potent human carcinogen.
GlaxoSmithKline, Boehringer Ingelheim, Pfizer, Sanofi and various other manufacturers, distributors and retailers involved in the sale of brand name or generic ranitidine pills have faced more than 100,000 Zantac lawsuits brought by former users who indicate they have been diagnosed with bladder cancer, esophageal cancer, liver cancer, pancreatic cancer, stomach cancer or other injuries, as NDMA moved through their body.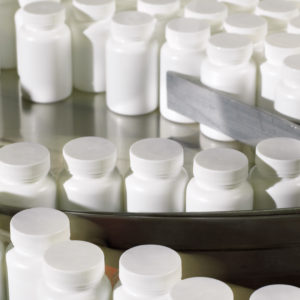 Given common questions of fact and law raised in cases brought throughout the federal court system, the federal Zantac litigation was centralized before Judge Robin L. Rosenberg in the U.S. District Court for the Southern District of Florida, for coordinated discovery and pretrial proceedings.
However, on December 6, Judge Rosenberg issued an unexpected ruling, determining that all of the plaintiffs' expert witnesses were excluded from testifying at trial. The decision was made following a "Daubert" hearing, named after a U.S. Supreme Court that defined the requirements for evaluating the reliability of expert testimony under the federal standards for admissibility of causation evidence.
While Judge Rosenberg's ruling will be appealed, the decision has left federal plaintiffs without any means of proving the recalled Zantac pills caused their cancer, and all Zantac lawsuits pending in the federal court system will be dismissed as a result. However, the federal ruling does not have any impact on lawsuits filed in California and various other state courts, where different standards for the admissibility of expert witness testimony apply.
On March 23, California Superior Court Judge Evelio Grillo, in Alameda County, conducted a similar evaluation of the reliability of the scientific evidence about the Zantac cancer risks, and issued a ruling in what is known as a "Sargon" hearing in California. Judge Grillow determined that the the proposed plaintiffs' expert witnesses will be allowed to participate in the litigation, clearing the way for a case to move forward.
GlaxoSmithKline issued a press release on March 24, indicating that it disagrees with Grillo's ruling and continuing to maintain that Zantac does not cause cancer.  The company says it will continue to defend against the allegations at trial.
April 2023 Zantac Lawsuit Update
There are an estimated 50,000 Zantac lawsuits still pending in state courts nationwide, with the first cases expected to before juries in various different venues throughout 2023.
While plaintiffs lawyers appeal decision made Judge Rosenberg in the federal court system, other state court judges are expected to weigh in on the reliability of plaintiffs expert witness testimony, with other rulings expected in Illinois, Pennsylvania and Nevada.
Additional California state court Zantac trials are expected to begin later this year as well, with cases previously scheduled to go before juries on May 1, 2023, August 7, 2023 and October 23, 2023.
These trials will be closely watched by parties involved in the litigation, and may provide a "bellwether" to help gauge how juries will respond to certain evidence and testimony that will be repeated throughout the remaining state court cases. In addition, if Judge Rosenberg's decision is overturned on appeal, tens of thousands of claims originally brought in the federal court system may later be reinstated and permitted to move forward against the drug makers.
"*" indicates required fields