Series of Four Zantac Lawsuits Set For Trial Next Year in California State Court
July 11, 2022
By: Irvin Jackson
A California state court judge has scheduled a series of four Zantac cancer lawsuits for trial in 2023, which will be closely watched by thousands of individuals pursuing similar claims alleging that the recalled heartburn drug converted to a toxic, cancer-causing chemical inside the human body.
Zantac (ranitidine) was used by millions of Americans for treatment of heartburn and acid reflux, before it was removed from the market in late 2019, following a discovery that the active pharmaceutical ingredient is inherently unstable, and produces high levels of the chemical byproduct N-Nitrosodimethylamine (NDMA), which is a potent human carcinogen.
GlaxoSmithKline, Boehringer Ingelheim, Pfizer, Sanofi and various other manufacturers, distributors and retailers involved in the sale of brand name Zantac or generic ranitidine pills now face more than 100,000 product liability claims brought by former users who allege Zantac caused cancer as NDMA moved through the body, following years of exposure.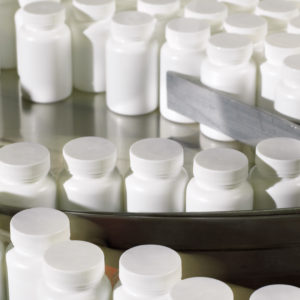 While many of those cases have been filed in the federal court system, a number have also been brought in state courts nationwide, including California, where they have been consolidated before one state judge under what are known as Judicial Council Coordinated Proceedings (JCCP), and are being coordinated by the court during pretrial proceedings.
Judge Evelio Grillo, of the California Superior Court in Alameda, issued a pretrial order (PDF) late last month, announcing that a series of four bellwether trials will be held in his court next year. Previously the first Zantac trial dates in California were expected to begin in October 2022.
The updated schedule calls for the first bellwether case to begin on February 13, 2023, followed by a second trial beginning on May 1, a third trial starting on August 7 and the fourth bellwether trial beginning on October 23.  The order does not give a reason for the delay.
A similar "bellwether" process has been established in the federal court system, where claims filed in U.S. District Courts nationwide are also centralized before one judge for coordinated pretrial proceedings and the Court has previously indicated that the first federal Zantac trial will begin in 2023.
Although the outcome of these early trial dates will not be binding on other plaintiffs, they are expected to have a large impact on the amounts of any Zantac settlements the manufacturers may offer to avoid tens of thousands of individual cases being scheduled for trial nationwide in the coming years.
"*" indicates required fields