Zantac Trial Scheduled To Begin October 2022 in California State Court Over Cancer Risk
September 16, 2021
By: Irvin Jackson
A California state court judge indicates that the first Zantac cancer lawsuit will go before a jury in October 2022, which will be closely watched as a "bellwether" for how similar claims will fare at trial in the coming years.
There are currently more than 70,000 product liability lawsuits filed by former Zantac users diagnosed with various types of cancer, each raising similar allegations that ranitidine in the recalled heartburn drug converted to high levels of a known human carcinogen during storage or as it passed through the human body.
Plaintiffs present claims against Sanofi, GlaxoSmithKline, Boehringer Ingelheim and other drug manufacturers, distributors and retailers, alleging information about the risks associated with ranitidine were known, or should have been known, yet Zantac was marketed as a safe and effective treatment for decades.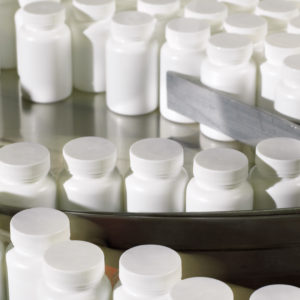 While many of those cases have been filed in federal courts, a number have also been brought in state courts nationwide, including California, where they have been consolidated before one state judge under what are known as Judicial Council Coordinated Proceedings (JCCP) and are being coordinated by the court during pretrial proceedings.
In a recent order, California Superior Court Judge Evelio Grillo in Alameda County, who oversees the Zantac JCCP, announced that the first Zantac trial in the state will begin on October 10, 2022, involving a claim selected by plaintiffs. The defendants will then select a second case, which is likely to begin in early 2023.
A similar "bellwether" process has been established in the federal court system, where claims filed in U.S. District Courts nationwide are also centralized before one judge for coordinated pretrial proceedings and the Court has previously indicated that the first Zantac trial will begin in 2023.
Although the outcome of these early trial dates will not be binding on other plaintiffs, they are expected to have a large impact on the amounts of any Zantac settlements the manufacturers may offer to avoid tens of thousands of individual cases being scheduled for trial nationwide in the coming years.
"*" indicates required fields