Zantac Recall Lawsuit Expected To Go Before Jury For Bellwether Trial in 2023
June 25, 2021
By: Irvin Jackson
The U.S. District Judge presiding over all consolidated Zantac recall lawsuits filed throughout the federal court system expects the first bellwether trial will begin in 2023, according to recent court documents.
There are currently more than 70,000 product liability lawsuits filed by former users of the recalled heartburn drug diagnosed with cancer, alleging the active ingredient converted to high levels of a known human carcinogen during storage or as it passed through the human body.
Plaintiffs present claims against Sanofi, GlaxoSmithKline, Boehringer Ingelheim and other drug manufacturers, distributors and retailers, alleging information about the risks associated with ranitidine were known, or should have been known, yet Zantac was marketed as a safe and effective treatment for decades.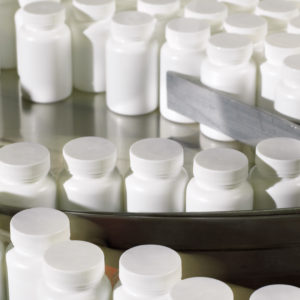 Given common questions of fact and law raised in the litigation, all cases brought throughout the federal court system are centralized before U.S. District Judge Robin L. Rosenberg in the Southern District of Florida, who is presiding over coordinated discovery and pretrial proceedings in a small group of "bellwether" cases to be set for early trial dates, to help gauge how juries are likely to respond to certain evidence and testimony that will be repeated throughout the claims.
In a pretrial order (PDF) issued on June 14, Judge Rosenberg laid out a case management schedule, which will begin next month with discussions about the process for selecting potential bellwether claims. The parties will then engage in general fact and expert discovery throughout the remainder of 2021, with Daubert challenges to the admissibility of expert witness testimony about the link between Zantac and cancer due by May 9, 2022.
"The Court's vision is that bellwether trials will be conducted within 9-12 months following Daubert rulings," according to the order, which suggests that the first Zantac jury trials will likely begin in 2023.
While the outcomes of these trial dates in the MDL will not have any binding impact on tens of thousands of other claims pending, they are expected to play an important role in negotiations for any Zantac settlements that may be available for former users diagnosed with cancer.
Public concerns about Zantac cancer risks first emerged in September 2019, when Valisure, an online pharmacy, determined each pill may expose users to levels of the known human carcinogen Nitrosodimethylamine (NDMA) that are drastically higher than the permissible and safe. The FDA has previously found the daily safe limit for NDMA exposure is only 96 nanograms (ng). However, pills tested by the independent pharmacy found that users may be exposed to more than 3 million ng from each Zantac pill.
For decades before the recall, Zantac was one of the most widely recognized brand name medications on the market in the U.S., with millions of Americans taking the drug for treatment of heartburn and acid reflux. As Zantac injury lawyers continue to review and file claims over the coming years, it is widely expected that the litigation may be one of the largest mass torts by the time the first cases go before a jury.
Following the bellwether trials, if the drug makers fail to reach Zantac settlements or another resolution for the cases, thousands of individual cases may end up remanded back to courts nationwide for individual trial dates in future years.
"*" indicates required fields