Zantac Cancer Lawsuits
In September 2019, the FDA warned that the popular heartburn drug Zantac may contain cancer-causing impurities. These same chemicals have been linked to an increased risk of colorectal cancer, stomach cancer, liver cancer and other health problems.
STATUS OF ZANTAC LAWSUITS: Lawyers are investigating whether individuals diagnosed with cancer in recent years may be entitled to financial compensation through a Zantac lawsuit as a result of the manufacturers' failure to disclose the presence of these carcinogenic impurities.
2023 Zantac Lawsuit Update: In federal court, at the beginning of December 2022 a U.S. District Judge dismissed all federal Zantac cancer lawsuits after excluding plaintiffs' expert witness testimony linking Zantac to cancer. Plaintiffs plan to file an appeal.
However, the litigation continues at the state level. In California state court, a series of four Zantac lawsuits have been scheduled for trial this year, with cases scheduled to go before different juries beginning in February, but the first California state Zantac trial has now been delayed until November 13.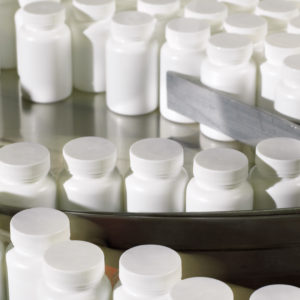 Learn More About
Zantac Lawsuits
MANUFACTURER: Sanofi-Aventis and other generic drug makers
OVERVIEW: Zantac (ranitidine) was first approved by the FDA in 1983, and is used to treat heartburn with acid indigestion, as well as stomach ulcers, gastroesophageal reflux disease (GERD) and other stomach acid production problems. The brand has been owned by a number of different drug manufacturers, including the original developer, GlaxoSmithKline, and later Boehringer Ingelheim, and its current manufacturer, Sanofi-Aventis.
Zantac belongs to a class of heartburn drugs known as H2-receptor antagonists, which decrease acid levels in the stomach. However, it now appears that versions of the drug have been distributed for years with cancer-causing impurities that may be a byproduct of the drug manufacturing process.
ZANTAC CANCER WARNINGS
In September 2019, the FDA issued a warning about the potential cancer risk from Zantac, indicating that the drug pharmacy Valisure detected high levels of N-nitrosodimethylamine (NDMA) in pills. This chemical has been linked to a risk of cancer among humans, raising serious concerns about the safety of Zantac.
Using the same detection methods as the FDA, Valisure found 2,511,469 nanograms (ng) of NDMA per 150 mg tablet of Zantac. The FDA's permissible intake limit is 96 ng per day, which means the Zantac tablets contained 26,000 times that.
The FDA has since said the technique used temperatures that were too high, resulting in excessive NDMA detection. However, the FDA also said its own testing still resulted in unacceptable levels of NDMA from Zantac.
Since the FDA issued the warning, most major pharmacy chains have pulled Zantac from shelves and most manufacturers have either issued Zantac recalls or have halted distribution.
Zantac was the first drug to ever become a "blockbuster" when it broke $1 billion in sales in 1986. In 2018, Zantac was still one of the top 10 heartburn tablets sold in the U.S.
FIND OUT IF YOU MAY QUALIFY FOR A ZANTAC CANCER LAWSUIT: As a result of the drug manufacturers' failure to adequately ensure the purity of their products or warn about the risks associated with their medications, Zantac injury lawyers are evaluating whether users may be entitled to compensation through an individual claim or class action lawsuits due to the risk of various cancers, including:
Liver Cancer
Kidney Cancer
Stomach Cancer
Colorectal Cancer
Prostate Cancer
Esophageal Cancer
Pancreatic Cancer
Bladder Cancer
Other Digestive Tract Cancers
To request a free consultation and claim evaluation to determine whether you, a friend or family member may be entitled to financial compensation through a lawsuit, submit information about a potential Zantac lawsuit for review by a lawyer.
Mike

January 2, 2023 at 5:29 pm

My wife of 46 years died in 2020 from liver cancer ! Never had any problems until stage 4 detection ! Took Zantac for years , worked great but she died ! Drs never found source or cause ! Truly believe that Zantac was responsible for my wife's untimely death!

Harry

July 9, 2022 at 9:16 pm

I hope to be called back

Stephanie

August 7, 2021 at 1:17 pm

My father was prescribed Zantac And he passed away from cancer in 2016.

john

April 7, 2021 at 7:09 pm

took zantac for years. diagonis with prostate cancer in 2012 have ruined my sex life.

henry

March 29, 2021 at 9:48 pm

i have been taking metfornin for the last 8 years and ever since i have ben taking it my mother is contanly telling me that imloosing weight and on top of that my mouthis constantly dryer than usaul plus i find myself getting up to go to te bathroom more than often but i just asumed that had to do wit m y age or anenlarge prostes but acording[Show More]i have been taking metfornin for the last 8 years and ever since i have ben taking it my mother is contanly telling me that imloosing weight and on top of that my mouthis constantly dryer than usaul plus i find myself getting up to go to te bathroom more than often but i just asumed that had to do wit m y age or anenlarge prostes but acording to my doctor my prostate is all right he chks it evry 3 months by blood work anyway i justrecently heard about the metfornin 500mg recall online from what i can tellu my doctor has yet toimform me about this recall kind of scary since cancer runs in my famly iknow that i am at risk so with that being said do u think i have any reson to be concerned and do i have a case againt the manufatures of met fornin and my doctor lzreply back if i do thankuinas vance sincerly urs mr henry rodriguez

Martha

August 28, 2020 at 9:23 pm

My husband died of pancreatic cancer in Dec 2019 at age 73 and been taking Zantac or Ranitidine for years. His family and doctors were mystified as to the cancer origin as no one in his family for generations died from cancer and all lived well into their 90s and some 100s. Nearly all of them die from heart disease or natural causes but not one case of cancer. He had no known risk factors for canc[Show More]My husband died of pancreatic cancer in Dec 2019 at age 73 and been taking Zantac or Ranitidine for years. His family and doctors were mystified as to the cancer origin as no one in his family for generations died from cancer and all lived well into their 90s and some 100s. Nearly all of them die from heart disease or natural causes but not one case of cancer. He had no known risk factors for cancer.

Pia

July 2, 2020 at 12:47 am

I took Protonix 40 mg to help with Gerd for years, then that was recalled, my doctor put me on Zantac 150mg 2x a day I took that for years until there was a recall. I've had tummy aches and was concerned, Thank God I'm okay this far. My insurance only would cover Nexium or Prilosec for GERD. This is all just a bit too much!

Jimmybeen taking

June 20, 2020 at 11:10 pm

been taking zantac for 4 year and my body has been feeling different have not been to a doctor. been scared to go see a doctor

Joe

March 19, 2020 at 6:27 am

Been taking them for years to find out I have pancreas problems and throat and lymnode cancer this last 3 years have been hell its not write what they did and I have to suffer out of work collecting and it pays nothing they destroyed my life and it sad something should be done I called the number and waiting for a lawyer to call back has anyone had any results

Robin

February 17, 2020 at 1:02 am

Lost my husband at age 62 in 2011 to esophageal cancer. Being an OTR truck driver and eating in truck stops he took Zantac like eating M & M's

Kevin

January 23, 2020 at 12:12 am

I think people in the FDA should go to jail they are a big part of the problem

Sue

January 22, 2020 at 4:24 pm

I'm livid absolutely LIVID!!! What the hell FDA!!! I'm I stupid or do I need to be corrected....FDA are you not supposed to test and monitor these drugs and pass them before they are released??? I'm super pissed because you & these drug company's have stole my life! I have been taking Zantac/Raditidine for over 13 years 300 mg at night! The kicker....I've also been taking Losartan for 4 years, 6 m[Show More]I'm livid absolutely LIVID!!! What the hell FDA!!! I'm I stupid or do I need to be corrected....FDA are you not supposed to test and monitor these drugs and pass them before they are released??? I'm super pissed because you & these drug company's have stole my life! I have been taking Zantac/Raditidine for over 13 years 300 mg at night! The kicker....I've also been taking Losartan for 4 years, 6 months & 1 day. October 1st of 19 a renal mass was found on my right kidney after a by chance find from having severe back pain related to an injury. THANK GOD! Thank God I had it! Jan 13 I have been diagnosed with Renal Clear Cell carcinoma with stage unknown at this time! My prayers go out to all of us effected by both the FDA & the negligent of these greedy drug companies!

Tommy

January 15, 2020 at 2:02 am

I started taking Ranitidine Hydrochloride 150 mg last April-September. I had the worst stomach, bowel, and chest pain. I went and had a colonoscopy, upper and lower GI. Everything came back ok except my liver. The GI doctor switched me to 40 mg previcid. He asked me if I drank and I said no. He asked me to lose 10% of my body weight and retest to see if it was just a fatty liver. I go in on the 26[Show More]I started taking Ranitidine Hydrochloride 150 mg last April-September. I had the worst stomach, bowel, and chest pain. I went and had a colonoscopy, upper and lower GI. Everything came back ok except my liver. The GI doctor switched me to 40 mg previcid. He asked me if I drank and I said no. He asked me to lose 10% of my body weight and retest to see if it was just a fatty liver. I go in on the 26th. I went in with acid reflux and ended up near death but a month or two off the Zantac if feeling much better. I read how part is a cancer causing agent and the other does severe liver damage.

robert

January 4, 2020 at 5:55 pm

my husband had a nephrectomy, later it has been found in his lungs and lyhnoids with stage 4 cancer. after taking both Nexium and Zantac

Beth

December 30, 2019 at 3:47 pm

I was prescribed 300 mg Zantac 3x daily for GERD & high stomach acid in 1990. In 1996 I had uterine & cervical cancer, with the origin never ascertained. Had a hysterectomy, but still took it for a few years afterwards.

Flora

December 27, 2019 at 10:39 pm

I was recently diagnosed with liver cancer. Doctors are puzzled because it is not the usual type. I have severe pain, despite higher doses of pain meds and bedridden. My quality of life is gone. I won't see my grandchildren.

Gunnar

December 10, 2019 at 9:02 pm

I was prescribed ranitidine in 2010 then in 2011 started taking zantac. In 2015 I had my first partial nephrectomy for kidney cancer. It returned in June if 2019 as stage 3 renal cell carcinoma (kidney cancer) and I had to have another' nephrectomy in opposite kidney. I hope they have to pay as I have suffered and don't have much of a life expectancy left.

Josephine

December 10, 2019 at 11:37 am

My husband Lennie clark died May the 20 with Liver Cancer and pancreatic cancer he did take over counter zantac.

Gloria

December 5, 2019 at 9:41 pm

I have been prescribed Ranitidine 150 mg. to be taken 2 X daily. Been taking them for 10-12 years due to acid reflux. I wake up Every morning with stomach pain and cramps! I certainly did Not connect those dots. I only heard about the recall yesterday 12/4/2019, as it was posted on Facebook. I'm Angry and tired of being treated like a guinea pig, when it comes to medication. The side effects of me[Show More]I have been prescribed Ranitidine 150 mg. to be taken 2 X daily. Been taking them for 10-12 years due to acid reflux. I wake up Every morning with stomach pain and cramps! I certainly did Not connect those dots. I only heard about the recall yesterday 12/4/2019, as it was posted on Facebook. I'm Angry and tired of being treated like a guinea pig, when it comes to medication. The side effects of medicine are far worse than the symptoms they are supposed to be treating!! Enough, Already!! FDA-Wake UP and do your Job!!

Diane

December 3, 2019 at 10:48 pm

I have been taking Zantac 15Omg b.i.d for years & Nexium , Prilosec & have been projectile vomitng and have Sulphur burping & have been too sick to do much more than clean my home occasionally & my Grandfather had stomach cancer & he took Zantac for years ,too & he was Chief of Staff of Baptist Hospital in Hot Springs AR & he died years ago.Dr.Ely Driver Rowland M.D. Thank you for your time & cons[Show More]I have been taking Zantac 15Omg b.i.d for years & Nexium , Prilosec & have been projectile vomitng and have Sulphur burping & have been too sick to do much more than clean my home occasionally & my Grandfather had stomach cancer & he took Zantac for years ,too & he was Chief of Staff of Baptist Hospital in Hot Springs AR & he died years ago.Dr.Ely Driver Rowland M.D. Thank you for your time & consideration.Psalm 91

Kennard

November 29, 2019 at 8:43 pm

I have taken Zantac most of my adult life prescribed by the VA hospital and over the counter generic brands. I was told I had diverticulitis. Had surgery Oct 15. No job no money VA nothing but lip service.

Sharron

November 20, 2019 at 3:18 am

I have taken Zantac 300mg twice a day for years with Dx of GIRDS & stopped when it was pulled recent off the shelves. I have felt better since I stopped taking it & find relief with a sliver of lemon in1/2 cup warm water. I am petrified because I have found all of my meds contain titanium which is carcinogenic. Metformin, kcal-er is a fertilizer. My BP meds are also contaminated. Why is big phar k[Show More]I have taken Zantac 300mg twice a day for years with Dx of GIRDS & stopped when it was pulled recent off the shelves. I have felt better since I stopped taking it & find relief with a sliver of lemon in1/2 cup warm water. I am petrified because I have found all of my meds contain titanium which is carcinogenic. Metformin, kcal-er is a fertilizer. My BP meds are also contaminated. Why is big phar killing us slowly??? I am angry.

Janice

October 31, 2019 at 12:20 am

My husband passed away 10-27-2019 from pancreatic cancer. Took Zantac for years for heart burn and acid reflux.

Nathaniel

October 6, 2019 at 5:22 am

I took Zantac for a long time because I suffer from Gerd have had problems with my throat that closed up an can't swallow because I suffer from acid reflux

Richard

September 30, 2019 at 2:39 pm

Have taken Zantac for many years purchased over the counter at Wal Mart I have now been diagnosed with Prostate Cancer

tema

September 27, 2019 at 4:44 pm

is it true I was told I might have colon cancer it true zantac caused it
"*" indicates required fields