Researchers Call For Open Access to Clinical Trial Data
September 15, 2014
By: Irvin Jackson
Amid questions over the validity of studies used by drug manufacturers to obtain approval for new medications, some researchers are calling for open access to all clinical trial data. 
In an editorial published in the Journal of the American Medical Association (JAMA), Dr. Harlan M. Krumholz, from Yale University's School of Medicine, and Dr. Eric D. Peterson, a JAMA associate editor from Duke University Medical Center, indicate that it is time for all researchers to be given access to data from randomized clinical trials, which would allow others to evaluate and reach their own findings.
The call to action came in response to a study published in the same issue by researchers from Stanford University and Canada's McMaster University, which found that in more than one third of cases where randomized clinical trial data was reanalyzed, researchers came to significantly different findings and conclusions than the original researchers.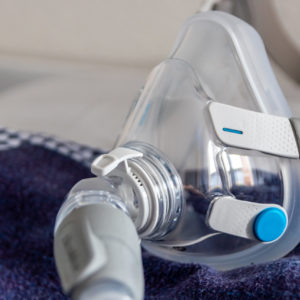 Did You Know?
Millions of Philips CPAP Machines Recalled
Philips DreamStation, CPAP and BiPAP machines sold in recent years may pose a risk of cancer, lung damage and other injuries.
Learn More
The study involved data from MEDLINE, a database of medical researcher from its inception in 1964 until March of this year. However, during all that time, they were only able to find 37 eligible cases of reanalysis of randomized clinical trials, only five of which were performed by entirely independent authors.
Researchers found that 35% of the time, when a reanalysis was conducted, the second review reached different conclusions about the types and numbers of patients who should be treated, despite using the same data. Krumholz and Peterson indicate that the lack of reanalysis and the differing conclusions, sometimes at the hands of the same researchers, suggested that the data should be made more widely available and the entire clinical trial process should be more transparent.
"First, all RCTs, their prespecified study protocols and analytic plans, and their results should be registered and reported to the medical community, fulfilling the ethical promise made to those enrolled in the scientific experiment. Such a step would contribute to improvements in the standardization of trial registration and reporting of results, which remains varied despite governmental regulation and journal policies," the editorial states. "Second, raw data and metadata (all the information about the data) from the original trial should ideally be made available to those who seek the opportunity to replicate the findings. Such independent verification would markedly increase the scientific community's confidence in the study findings."
The push for access to clinical trial data began in late June 2013, when researchers from the European Medicines Agency (EMA) called for drug companies to publicly release all patient-level clinical trial data in a policy statement. In October 2013, a perspective piece was published in the New England Journal of Medicine continuing their call for access to the data.
Drug companies have expressed concerned that access to the data would compromise patient privacy, but some have agreed to join a program that would allow some clinical trial data to be released as long as patient identities could be guaranteed.
Investigations Find Irregularities, Wrong-Doing in Drug Industry Clinical Trials
The integrity of industry clinical trial data has come under fire in recent years in the wake of a number of incidents regarding claims of ghost-writing and deliberate hiding or downplaying of drug risks and side effects.
In 2012, a congressional investigation determined that Medtronic paid $210 million to study authors that failed to include data on complications linked to its Infuse bone growth product in their reports. Those authors not only failed to disclose links to Medtronic, but the investigation also determined that Medtronic employees secretly edited and sometimes wrote parts of the studies before they were published, which encouraged the off-label use of Infuse.
Medtronic has faced hundreds of lawsuits over Infuse complications. Earlier this month the company announced that it had agreed to pay $22 million to settle about 950 Infuse lawsuits. However, the settlement leaves several hundred cases unresolved.
Concerns Over the Pradaxa RE-LY Trials
More recently, Boehringer Ingelheim has come under fire for the veracity of RE-LY, the clinical trials that led to the approval of the blood thinner Pradaxa.
The company has been hit from all sides by allegations that it withheld data on Pradaxa, and was even sanctioned by a federal judge for withholding evidence in Pradaxa litigation filed over the failure to warn about the risk of severe and uncontrollable bleeding
Independent medical experts have not only questioned the veracity of RE-LY, but some have suggested the study was so poorly done and so questionable that it should not only be investigated for accuracy, but for ethical violations as well.
RE-LY, published in September 2009,  has been amended twice and one of the amendments included data on bleeding events the company admits were left out of the original findings.
In November 2010, the researchers issued a correction, admitting they had left out some bleeding events and other complications that had been overlooked. As many as 81 complications affecting 80 patients, including bleeding events, blood clots, heart attacks and at least one stroke, were found to have been omitted even before the recent revelation by Boehringer Ingelheim.
The results of RE-LY were questioned yet again in October 2011, by researchers from the University of British Columbia, who wrote a letter to Therapeutics Initiative, warning that the RE-LY was fundamentally flawed. They concluded that Pradaxa was prematurely approved and that it is unsafe to use for many patients. The researchers also determined that an independent audit of the RE-LY clinical trials needs to be done to look at irregularities in the conduct, bias and RE-LY's findings.
After Pradaxa was released, the FDA was flooded with adverse event reports involving injuries and reports of hundreds of patients bleeding to death in just the first few months. Data later turned up suggesting that Pradaxa can build up in patients with decreased kidney function, who may require monitoring to use the drug safely.
According to an investigation in July by the British Medical Journal, internal documents from Boehringer Ingelheim found that the risk of bleeding events could be reduced by 30-40% with more blood monitoring; the same monitoring it was telling people in its commercials that they did not need. The company still has not shared that data with regulators, according to the report.
Ultimately, Boehringer Ingelheim has agreed to pay about $650 million to settle more than 4,000 Pradaxa lawsuits filed by individuals throughout the United States who allege that inadequate warnings and information about the bleeding risks were provided.
"*" indicates required fields