Bills Introduced to Limit Camp Lejeune Water Contamination Attorney Fees
December 12, 2022
By: Irvin Jackson
Camp Lejeune Justice Act of 2022 allows veterans and family members to file claims over damages caused by toxic water at the Marine base between 1950s and 1980s
Law does not provide automatic compensation and each claimant must establish their injuries were caused by chemicals in the water, and the amount of any Camp Lejeune settlement they should receive
In an effort to protect veterans from Camp Lejeune scams, law makers have introduced a bill to drastically limit attorney fees
Critics point out that the measure may have the unintended consequence of leaving claimants without access to competent legal representation, and allow the U.S. Government to grossly underpay for injuries
A group of Republican senators have introduced new legislation that would cap attorneys' fees for all Camp Lejeune water contamination lawsuits. However, while the bill is intended to prevent veterans from being exploited, critics argue that the restrictions will severely limit the ability of individuals to secure experienced and competent representation for claims they can now pursue against the U.S. government.
Tens of thousand of U.S. Marines and their family members are now entitled to financial compensation and settlement benefits under the Camp Lejeune Justice Act of 2022, which was signed by President Biden in August, opening a two year window for individuals exposed to contaminated water on the North Carolina base between 1953 and 1987 to file lawsuits, even if their claims were previously denied.
The Camp Lejeune Justice Act prevents the U.S. Government from raising defenses that allowed it to routinely deny claims for cancer, Parkinson's disease, birth defects and other injuries known to be caused by toxic chemicals in the Camp Lejeune drinking water. However, the new law does not provide automatic settlements and each individual still must establish that they were exposed to contaminated water for at least 30 days, and that they suffered an injury that was caused by the toxic chemicals.
Camp Lejeune Attorney Fees May Be Limited Under New Bill
Over the past few months, lawyers have run television advertisements marketing for potential claimants, and are beginning to gather decades of medical records and expert evidence to establish what injuries can be directly connected to toxic chemicals in the water. However, there have also been a number of Camp Lejeune settlement scams, usually targeting veterans who have legit claims.
Late last month, a new bill was introduced by Republican U.S. Senators Dan Sullivan, Chuck Grassley, Tommy Tuberville, Joni Ernst, Kevin Cramer, Bill Cassidy, Steve Daines, John Barrasso, Cynthia Lummis and Senate Minority Leader Mitch McConnell, titled Protect Camp Lejeune Victims Ensnared by Trial-lawyers' Scams (VETS) Act (PDF), and a similar version of the bill was also introduced into the U.S. House of Representatives.
If passed, this new legislation would limit attorney fees to only 2% if the claim is settled through an administrative process, and cap Camp Lejeune contingency fees at 10% of any amount awarded after a lawsuit is filed, even if a full jury trial is required. The proposed caps are drastically lower than any experienced and competent attorneys charge for handling personal injury claims on a contingency fee basis. The contingent fees typically range between 33.33% and 40% of any recovery, depending on the complexity of the case and evidence needed to establish a claim.
The lawmakers introducing the bill have pointed to reports of some law firms charging higher contingency fees for assisting veterans in filing Camp Lejeune water contamination injury claims. However, concerns have been raised among other legislatures and veterans groups that imposing such drastic Camp Lejeune attorney fee caps will have the unintended consequence of deterring lawyers from getting involved in handling claims, and that the measure may actually be intended to reduce the total amount of settlements the U.S. Government will be required to pay.
Camp Lejeune Water Contamination and the PACT Act
Camp Lejeune is a Marine Corps base in North Carolina, which was plagued with water contamination problems that exposed millions of service members, family members and other individuals to toxic chemicals for decades.
Estimates suggest that more than a million Marines and their family members were exposed to contaminated Camp Lejeune water between the early 1950s and late 1980s, with some reports suggesting that toxic chemicals from Camp Lejeune may be responsible for more than 50,000 cases of breast cancer, 28,000 cases of bladder cancer, and 24,000 cases of renal cancer, as well as thousands of cases involve Parkinson's disease and other health complications. It is also believed that Camp Lejeune water caused birth defects and wrongful death for thousands of unborn children exposed in utero.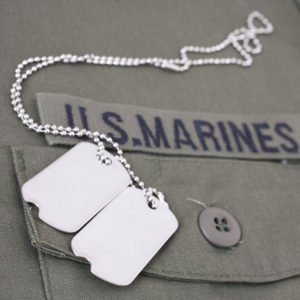 For years, Camp Lejeune water injury claims have been denied by the U.S. government, based on qualified immunity defenses under the Feres doctrine and the North Carolina statute of limitations, which was already expired by the time the problems at the Marine base were discovered. However, President Biden and the U.S. Congress have now opened a two year window for veterans, family members and others exposed to the water for at least 30 days between 1953 and 1987 to pursue compensation for their injuries.
The Camp Lejeune Justice Act of 2022, signed into law in August, requires that any water contamination lawsuit be brought in the U.S. District Court for the Eastern District of North Carolina by August 10, 2024. However, prior to bringing the lawsuit, the new law requires that the claim be filed with the Office of the Judge Advocate General of the Navy's Tort Claims Unit (TCU) in Norfolk, Virginia.
During the first month after new landmark legislation went into effect for toxic military exposures, the U.S. government had already received about 5,000 Camp Lejeune water contamination claims submitted by veterans, military family members and others injured by contaminants which impacted the Marine base between 1953 and 1987. However, it is widely expected that hundreds of thousands of cases will ultimately be presented over the next two years by individuals who have been diagnosed with various cancers Parkinson's disease and other side effects linked to Camp Lejeune water, and is expected to become the largest mass tort litigation in U.S. history.
FIND OUT IF YOU ARE ELIGIBLE FOR A CAMP LEJEUNE SETTLEMENT
Lawyers provide free consultations and claim evaluations to help veterans and their family members determine if they may be entitled to settlement benefits through a Camp Lejeune water contamination lawsuit. There are no fees or expenses unless a recovery is obtained.
CONTACT AN ATTORNEY
"*" indicates required fields