Camp Lejeune Lead Attorneys Appointed by Judges Presiding Over Growing Litigation
July 20, 2023
By: Irvin Jackson
The four U.S. District Judges presiding over all Camp Lejeune lawsuits have appointed a group of attorneys to serve in leadership positions, taking actions during the coordinated pretrial proceedings that benefit all military veterans and others injured by toxic water on the North Carolina Marine base between the 1950s and late 1980s.
Tens of thousands of claims are being presented under the Camp Lejeune Justice Act (CJLA) of 2022, which was signed into law last August, opening a two year window for lawsuits to be filed by individuals poisoned by water on the base, which was known to be contaminated with toxic chemicals for decades.
In May, a U.S. Navy lawyer estimated that at least 60,000 Camp Lejeune water poisoning claims have already been submitted to the U.S. government, which is required at least 180 days before a lawsuit can be filed, to exhaust administrative remedies and allow the United States to make an offer of settlement.
As more U.S. military veterans and other individuals exposed to contaminated water at Camp Lejeune continue to retain lawyers and file claims, the litigation is expected to become the largest mass tort in U.S. history, involving dozens of different injuries allegedly caused by chemicals in the water at the base, including various types of cancer, Parkinson's disease, birth defects and other injuries.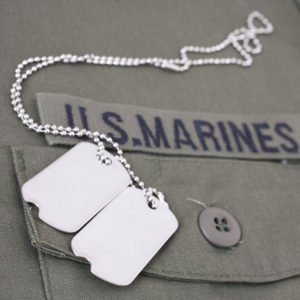 Camp Lejeune Water Contamination Lawsuit
The law requires all Camp Lejeune lawsuits to be filed in the U.S. District Court for the Eastern District of North Carolina, where four separate federal judges are presiding over claims, including Judges Richard E. Myers II, Terrence W. Boyle, Louise W. Flanagan and James C. Dever III.
Camp Lejeune Lead Attorneys Appointed
The judges joined together to issue an order (PDF) on July 19, appointing a group of nine plaintiffs' attorneys to serve in various leadership positions, following attorney applications and interviews which began in May.
The order assigns one lawyer to lead counsel, one to serve as co-lead counsel for government liaison, an additional five to server as co-lead counsel, and two attorneys to serve as liaison counsel.
These Camp Lejeune lead attorneys will take certain actions during the pretrial proceedings that benefit all plaintiffs, including conducting discovery and depositions into common issues that impact all claims, arguing motions before the courts and potentially negotiating Camp Lejeune settlements that establish a framework to resolve all claims.
The order also indicates that a larger Executive Committee and Plaintiffs' Steering Committee will be established by these lead lawyers, who were directed to notify the court of the specific members selected by July 31. The Executive Committee will form various subcommittees with additional members to carry out a comprehensive litigation plan, including a Plaintiff Criteria/Bellwether Committee, Government Liaison Committee, Database Development Committee, Resolution Committee, Science and Experts Committee, Administrative and Common Benefit Committee, Law and Briefing Committee, and Discovery and ESI Committee.
However, each individual plaintiff will still maintain their own lawyer to meet various deadlines and establish they meet the criteria for a Camp Lejeune lawsuit payout.
"All communications from plaintiffs with the Court must be through Lead Counsel, Co-Lead Counsel or Liaison Counsel as to issues that are common to all plaintiffs. Each plaintiff's individual counsel shall continue to be responsible for each individual plaintiff's case," according to the order. "If circumstances require direct correspondence with the Court by individual counsel, copies of any such communications must simultaneously be served on Lead Counsel, Co-Lead Counsel and Liaison Counsel."
July 2023 Camp Lejeune Water Poisoning Lawsuit Update
Estimates suggest more than a million Marines and their family members were exposed to contaminated Camp Lejeune water between the early 1950s and late 1980s, with some reports suggesting that toxic chemicals from Camp Lejeune may be responsible for more than 50,000 cases of breast cancer, 28,000 cases of bladder cancer, and 24,000 cases of renal cancer, as well as thousands of cases involve Parkinson's disease and other health complications. It is also believed Camp Lejeune water caused birth defects and wrongful death for thousands of unborn children exposed in utero.
While the U.S. government passed this landmark legislation, the law does not include any automatic right to settlement benefits for veterans and their family members. Rather, each claimant must file a lawsuit and establish that they were exposed to Camp Lejeune water for at least 30 days between August 1953 and December 31, 1987. It is also necessary that they present expert testimony or support to establish that there is a causal relationship between the Camp Lejeune water and injury, or that such a relationship is at least as likely as not.
At this time, Camp Lejeune lawyers are reviewing claims for a wide variety of cancers and other complications that may have been caused by the chemicals in the water, including:
Camp Lejeune Cancer Lawsuits:
Acute Myeloid Leukemia (AML)
Brain Cancer
Breast cancer
Bladder cancer
Central Nervous System Cancer
Cervical cancer
Colon Cancer/Colorectal Cancer
Esophageal cancer
Hodgkins Lymphoma
Kidney cancer
Liver cancer
Lung cancer
Ovarian cancer
Leukemia
Multiple myeloma
Non Hodgkin's Lymphoma
Prostate Cancer
Rectal Cancer
Thyroid Cancer
Other Side Effects Eligible for Camp Lejeune Lawsuit Benefits:
Parkinson's disease
Renal Toxicity/Kidney Disease
Kidney Damage
Hepatic steatosis (fatty liver disease)
Aplastic anemia
Scleroderma
Birth defects
Miscarriage
Female Infertility
Multiple Sclerosis (MS)
Epilepsy (seizures)
Immune Disorders
Nerve Damage
Neurobehavioral effects
Myelodysplastic syndromes (MDS or Pre-Leukemia)
Neurobehavioral effects (tremors, lack of coordination, movement or motor problems or other symptoms consistent with undiagnosed Parkinson's disease)
Anna

July 24, 2023 at 2:55 pm

Ralph - a VA disability claim is completely different than filing under the CLJA. One cannot sue the government under the VA. Many veterans are continuing to receive their benefits and are still able to pursue a lawsuit against the DON/DOJ under the Camp Lejeune Justice Act.

Ralph

July 20, 2023 at 7:09 pm

Why is it never mentioned that plaintiffs can file a Traditional VA Disability Claim negating the need to file under the CLJA?
"*" indicates required fields