Master Docket Established for Camp Lejeune Lawsuit Management in North Carolina Court
April 28, 2023
By: Irvin Jackson
Federal judges in the U.S. District Court for the Eastern District of North Carolina have agreed to establish a Master Docket for all Camp Lejeune lawsuits, as tens of thousands of claims are expected be filed in the court over the coming years by U.S. Marines and their family members who were injured by contaminated water on the North Carolina military base.
Last summer, President Joe Biden signed the Camp Lejeune Justice Act (CJLA) of 2022 into law, which opened a two-year window for veterans, military family members and other individuals exposed to contaminated water at Camp Lejeune to file a lawsuit against the U.S. government, which had previously denied all claims under qualified immunity defenses and the North Carolina Statute of Repose.
As a result, thousands of marines and their family members are now pursuing Camp Lejeune settlement benefits for various types of cancer, neurological disorders and other diseases linked to contaminants in the water. However, the litigation is expected to become one of the largest mass torts in U.S. history before the end of 2024.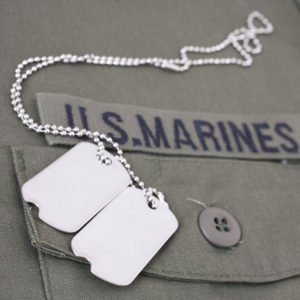 The new law requires all lawsuits over Camp Lejeune water contamination be brought in the U.S. District Court for the Eastern District of North Carolina, which was granted exclusive jurisdiction over the claims. However, the lawsuits are currently assigned to various different judges in the district, and parties have been urging the Court to establish coordinated pretrial proceedings to most effectively manage the cases.
Judges Order Creation of Camp Lejeune Master Docket
The U.S. government and leading plaintiffs' lawyers joined together last month to file a motion calling for coordinated management of the Camp Lejeune lawsuits to avoid duplicate pretrial proceedings and potentially conflicting rulings, and they suggested the cases could be consolidated before one judge, similar to a multidistrict litigation (MDL).
In an order (PDF) issued on April 25, the North Carolina federal judges agreed to establish a Master Docket for the cases, and called for Camp Lejeune injury lawyers to submit requests to serve on a Plaintiffs Leadership Counsel or Plaintiff's Steering Committee by May 26.
The order indicates that once the court decides what kind of leadership structure to adopt, if any, it will seek input on the creation of a Master Complaint, Master answer, and a process for consolidating discovery and expert-related motions, dispositive motions and processes for selecting a small group of bellwether cases that will be prepared for early trials to help guide Camp Lejeune settlement negotiations.
The Court indicates it will determine who is permitted to file in the Master Docket at a later date.
Camp Lejeune Water Contamination
Estimates suggest more than a million Marines and their family members were exposed to contaminated Camp Lejeune water between the early 1950s and late 1980s, with some reports suggesting that toxic chemicals from Camp Lejeune may be responsible for more than 50,000 cases of breast cancer, 28,000 cases of bladder cancer, and 24,000 cases of renal cancer, as well as thousands of cases involve Parkinson's disease and other health complications. It is also believed Camp Lejeune water caused birth defects and wrongful death for thousands of unborn children exposed in utero.
Although the U.S. government has acknowledged that toxic chemicals contaminated the water at Camp Lejeune for decades, the new law still places the burden of proof on individual plaintiffs to establish that their specific injury was caused by toxic water, and the amount of any Camp Lejeune water contamination payout they should receive.
Claims have already been submitted involving a wide range of injuries, including:
Camp Lejeune Cancers:
Acute Myeloid Leukemia (AML)
Brain Cancer
Breast cancer
Bladder cancer
Central Nervous System Cancer
Cervical cancer
Colon Cancer/Colorectal Cancer
Esophageal cancer
Hodgkins Lymphoma
Kidney cancer
Liver cancer
Lung cancer
Ovarian cancer
Leukemia
Multiple myeloma
Non Hodgkin's Lymphoma
Prostate Cancer
Rectal Cancer
Thyroid Cancer
Other Side Effects from Camp Lejeune Water:
Parkinson's disease
Renal Toxicity/Kidney Disease
Kidney Damage
Hepatic steatosis (fatty liver disease)
Aplastic anemia
Scleroderma
Birth defects
Miscarriage
Female Infertility
Multiple Sclerosis (MS)
Epilepsy (seizures)
Immune Disorders
Nerve Damage
Neurobehavioral effects
Myelodysplastic syndromes (MDS or Pre-Leukemia)
Neurobehavioral effects (tremors, lack of coordination, movement or motor problems or other symptoms consistent with undiagnosed Parkinson's disease)
May 2023 Camp Lejeune Lawsuit Update
A rapidly growing number of Camp Lejeune lawsuits have been filed over the past two months, since each claimant had to wait 180 days after notifying the U.S. government of their intention to pursue a claim. Since the new law went into effect in August 2022, the U.S. Navy indicates that at least 25,000 claims have been submitted to date, and the number of filed lawsuits is expeced to continue to grow over the next two years, before deadline to bring claims expires in August 2024.
While the U.S. government passed this landmark legislation, the law does not include any automatic right to settlement benefits for veterans and their family members. Rather, each claimant must file a lawsuit and establish that they were exposed to Camp Lejeune water for at least 30 days between August 1953 and December 31, 1987. It is also necessary that they present expert testimony or support to establish that there is a causal relationship between the Camp Lejeune water and injury, or that such a relationship is at least as likely as not.
At this time, Camp Lejeune injury lawyers are reviewing claims for a wide variety of cancers and other complications that may have been caused by the chemicals in the water.
FIND OUT IF YOU HAVE A CAMP LEJEUNE LAWSUIT
Settlement benefits may be available for individuals exposed to Camp Lejeune water for at least 30 days between August 1953 and December 1987. Submit information about a claim for yourself or a family member to obtain a free case evaluation by a Camp Lejeune lawyer.
SEE IF YOU ARE ELIGIBLE
"*" indicates required fields