Camp Lejeune Warning Issued Over Risks on Browns Island
May 27, 2022
By: Irvin Jackson
U.S. Marine officials at Camp Lejeune in North Carolina are warning residents to stay away from Browns Island, due to the risk of unexploded ordinance.
On May 27, the base issued a press release warning that Browns Island is off limits to the public, including the creeks and tributaries leading to it. Base officials warn that there are frequent live-fire training exercises and the risk of unexploded ordinance (UXO).
The base has been in the public eye recently due to the potential liability the government faces over decades of water pollution at Camp Lejeune, which is suspected in tens of thousands of cases of cancer, miscarriages and other adverse health effects among service members and their families who lived at the base between 1953 and 1987.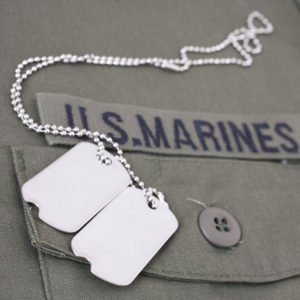 Camp Lejeune Water Contamination Lawsuit
New legislation has passed the U.S. House of Representatives, and is currently being considered by the U.S. Senate, which would open the door for decades of individuals to file a Camp Lejeune water contamination lawsuit against the U.S. government, even if the claim would otherwise be barred by the statute of limitations or other immunities.
If enacted into law, The Camp Lejeune Justice Act of 2022 would open a two year window for veterans and their families to obtain compensation for injuries caused by exposure to high levels of toxic chemicals that were in the drinking water between 1953 and 1987, including children who developed birth defects after their mother worked or lived on the base.
It is unclear what sparked the latest warning regarding Browns Island, which has been off-limits to the public since the 1940s. The press release does not mention any specific trespassing incident or injuries.
"Being on this area is far too hazardous for civilians to be on," Captain William Mueller, an explosive ordinance disposal technician with the base's Explosive Ordinance Disposal Unit, said in the press release. "It's even dangerous for us to be out here and we have several years of experience in the explosive ordinance disposal community."
Base officials warn that military police and the U.S. Coast Guard regularly patrol the base and its surrounding waters. Those caught trespassing in the area face citations and could be imprisoned for up to six months and may face fines of up to $5,000.
"*" indicates required fields