Information on Filing Camp Lejeune Water Contamination Lawsuits Posted By U.S. Navy
August 24, 2022
By: Irvin Jackson
Now that President Joe Biden has signed the PACT Act, the U.S. Navy has posted information on filing Camp Lejeune water contamination lawsuits, as tens of thousands of veterans, family members and other individuals impacted by toxic water at the Marine base prepare to present claims in the coming weeks and months.
The U.S. Navy Judge Advocate General (JAG) website's guide to filing Camp Lejeune claims details the steps which must be taken to pursue financial compensation and settlements, and indicates lawyers can expedite the process by submitting batch filings.
For years, Camp Lejeune water injury claims have been denied by the U.S. government based on qualified immunity defenses and the North Carolina statute of limitations, which was already expired by the time the problems at the Marine base were discovered. However, President Biden and the U.S. Congress have now opened a two year window for veterans, family members and others exposed to the water for at least 30 days between 1953 and 1987 to pursue compensation for their injuries.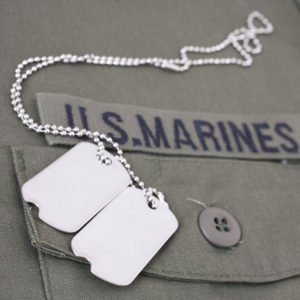 The Camp Lejeune Justice Act of 2022 requires that any water contamination lawsuit be brought in the U.S. District Court for the Eastern District of North Carolina by August 10, 2024. However, prior to bringing the lawsuit, the new law requires that the claim be filed with the Office of the Judge Advocate General of the Navy's Tort Claims Unit (TCU) in Norfolk, Virginia.
Filing Camp Lejeune Water Contamination Claims
To be eligible for financial compensation and settlement benefits, each claimant must show that they were exposed to water at Camp Lejeune for at least 30 days between 1953 and 1987, and provide evidence that they suffered an injury that was due to the contamination.
The U.S. Navy JAG Office indicates each individual pursuing a case must submit a Camp Lejeune Justice Act claim form (PDF), providing information about their time at the Marine base, how they were exposed to water and the nature of their injury. The form also requires a stated dollar amount of the claim be provided, which would be accepted as a full settlement for injuries caused by exposure to Camp Lejeune water.
Under the new Camp Lejeune law, water contamination lawsuits can only be filed after a claim is denied in writing, or six months passes without a final disposition.
"The Department of the Navy is committed to resolving all claims related to this matter in a fair and timely manner," the website states. "All claims will be processed as quickly as possible; however, due to the large amount of claims anticipated to be received, we cannot forecast an expected processing tome. Submitting your claim via email will assist in expediting your claim."
The Navy JAG website indicates that claims previously denied under the federal tort claims act involving water contamination at Camp Lejeune must still be refiled under this new law for consideration.
Injuries Linked to Camp Lejeune Water
Between mid-1953 and the end of 1987, it has been established that toxic solvents and over 70 other hazardous chemicals contaminated the water at Camp Lejeune, which have been linked to the development of various cancers, neurological problems, birth defects, fertility issues and other side effects.
More than a million Marines and their family members suffered exposure to toxic Camp Lejeune water during this period, with some estimates suggesting that toxic chemicals in Camp Lejeune water may be responsible for more than 50,000 cases of breast cancer, 28,000 cases of bladder cancer, and 24,000 cases of renal cancer, as well as thousands of cases involve Parkinson's disease and other devastating health complications.
In anticipation of this new legislation, lawyers have been investigating Camp Lejeune water lawsuits for months, gathering evidence to connect certain injuries to toxic chemicals in the water.
It is expected that tens of thousands of Camp Lejeune water lawsuits will be filed over the next two years, and it is likely the court will establish a "bellwether" program to schedule early trial dates to help gauge how much juries will award for certain injuries linked to Camp Lejeune water.
Milagros

September 14, 2022 at 2:01 pm

I gave my information to a law firm and they never sent me any information to follow up. What should I need to know about getting updates?
"*" indicates required fields