Status Update on Camp Lejeune Settlements Requested by U.S. Lawmakers
May 19, 2023
By: Irvin Jackson
A bipartisan group of lawmakers from both chambers of Congress are asking for an update on the status of Camp Lejeune water contamination settlements, and why it is taking so long for the U.S. government to provide financial compensation to military veterans and their family members diagnosed with cancer, Parkinson's disease and other serious ailments linked to toxic chemicals in the water at the Marine base.
Ten members of the U.S. Senate and the House of Representatives sent a letter (PDF) to the U.S. Department of Justice and the Secretary of the Navy on May 17, demanding information about why claims are not being processed efficiently and timely for our U.S service members and their families, who were injured by the government's negligence.
The request comes about nine months after the Camp Lejeune Justice Act (CJLA) of 2022 was signed into law, opening a two year window for claims to be presented for injuries caused by chemicals that contaminated the water between August 1, 1953 and December 31, 1987.
Since the new law went into effect in August 2022, the U.S. government has reportedly received notice about over 45,000 claims, yet no Camp Lejeune settlements have been paid to resolve a single claim.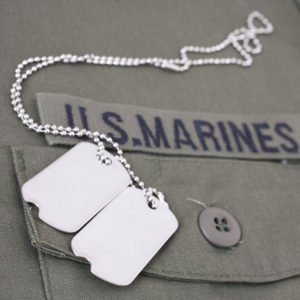 In the letter, the lawmakers requested information about the exact number of Camp Lejeune claims received by the Navy Judge Advocate General, and the status of each case. In addition, they requested information about how the Department of Justice and Department of Navy plan to address the claims, and handle the growing number of lawsuits that are now being filed.
"We write concerning reported delays in settling claims and lawsuits filed by veterans, military personnel, and their families related to injuries associated with water contamination at Camp Lejeune Base in Jacksonville, North Carolina between August 1, 1953, and December 31, 1987," the letter states. "It is imperative that the Navy Judge Advocate General (JAG) and Department of Justice (DOJ) act expeditiously to ensure these individuals receive the justice they deserve without undue delay."
The lawmakers noted that a growing number of claimants have died while waiting to receive compensation, indicating that further Camp Lejeune lawsuit settlement delays are unacceptable.
"Our nation's service members and their families have made incredible sacrifices in service to the United States," the letter states. "We owe it to them to provide efficient and timely processing of their claims resulting from government negligence."
The letter demands the Navy and DOJ respond by June 9, 2023, providing a detailed status update on Camp Lejeune settlements, to ensure that those impacted by contaminated water receive justice in a timely manner.
May 2023 Camp Lejeune Lawsuit Update
Estimates suggest more than a million Marines and their family members were exposed to contaminated Camp Lejeune water between the early 1950s and late 1980s, with some reports suggesting that toxic chemicals from Camp Lejeune may be responsible for more than 50,000 cases of breast cancer, 28,000 cases of bladder cancer, and 24,000 cases of renal cancer, as well as thousands of cases involve Parkinson's disease and other health complications. It is also believed Camp Lejeune water caused birth defects and wrongful death for thousands of unborn children exposed in utero.
A rapidly growing number of Camp Lejeune lawsuits have been filed over the past four months, since each claimant had to wait 180 days after notifying the U.S. government of their intention to pursue a claim. Unless the U.S. government starts quickly paying Camp Lejeune settlements during this administrative review period, it is ultimately expected that the litigation may become one of the largest mass torts in U.S. history before the deadline for filing new claims expires in August 2024.
While the U.S. government passed this landmark legislation, the law does not include any automatic right to settlement benefits for veterans and their family members. Rather, each claimant must file a lawsuit and establish that they were exposed to Camp Lejeune water for at least 30 days between August 1953 and December 31, 1987. It is also necessary that they present expert testimony or support to establish that there is a causal relationship between the Camp Lejeune water and injury, or that such a relationship is at least as likely as not.
At this time, Camp Lejeune injury lawyers are reviewing claims for a wide variety of cancers and other complications that may have been caused by the chemicals in the water, including:
Camp Lejeune Cancer Lawsuits:
Acute Myeloid Leukemia (AML)
Brain Cancer
Breast cancer
Bladder cancer
Central Nervous System Cancer
Cervical cancer
Colon Cancer/Colorectal Cancer
Esophageal cancer
Hodgkins Lymphoma
Kidney cancer
Liver cancer
Lung cancer
Ovarian cancer
Leukemia
Multiple myeloma
Non Hodgkin's Lymphoma
Prostate Cancer
Rectal Cancer
Thyroid Cancer
Other Side Effects Eligible for Camp Lejeune Lawsuit Benefits:
Parkinson's disease
Renal Toxicity/Kidney Disease
Kidney Damage
Hepatic steatosis (fatty liver disease)
Aplastic anemia
Scleroderma
Birth defects
Miscarriage
Female Infertility
Multiple Sclerosis (MS)
Epilepsy (seizures)
Immune Disorders
Nerve Damage
Neurobehavioral effects
Myelodysplastic syndromes (MDS or Pre-Leukemia)
Neurobehavioral effects (tremors, lack of coordination, movement or motor problems or other symptoms consistent with undiagnosed Parkinson's disease)
"*" indicates required fields