Levaquin, Avelox Retinal Detachment Risk Results in Health Canada Warning for Fluoroquinolones
February 04, 2016
By: Irvin Jackson
Canadian health officials warn that side effects of a popular class of antibiotics, which includes drugs like Levaquin, Cipro and Avelox, may cause vision loss due to retinal detachment. 
In a safety review summary published last month, Health Canada investigators warned that they could not rule out a potential link between retinal detachment and Levaquin, Avelox and other antibiotics that are part of a class of medications known as fluoroquinolones.
Retinal detachment is a serious medical condition that occurs when the retina peels away from the underlying layer of support tissue. If not properly treated, the entire retina may detach, resulting in blindness or other permanent vision impairment.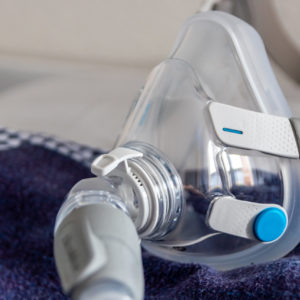 Did You Know?
Millions of Philips CPAP Machines Recalled
Philips DreamStation, CPAP and BiPAP machines sold in recent years may pose a risk of cancer, lung damage and other injuries.
Learn More
The safety review has been underway since concerns emerged in three years ago, following a study published in the Journal of the American Medical Association (JAMA), which found that about one in 30 cases of retinal detachment involved someone taking Levaquin, Avelox or another fluoroquinolone.
The findings raised concerns that the antibiotics could damage the connective tissue in the eye. These concerns were strengthened by the fact that the drugs had already been linked to connective tissue problems, including tendon damage and Achilles tendon ruptures.
"Health Canada's follow-up safety review concluded that a potential link between the use of oral fluoroquinolones and retinal detachment could not be ruled out at this time," the summary states. "Given that retinal detachment is a medical emergency, the recommendations of the Health Canada review were that the current labeling for oral fluoroquinolones be revised to highlight the urgency to consult a health care professional if patients experienced vision problems during or following oral fluoroquinolone's administration."
Canadian investigators looked at data on 22 reports of retinal detachment linked with oral fluoroquinolones internationally, as well as four observational studies, two of which found a link between use of the antibiotics and retinal detachment and two that did not.
In addition to the original JAMA research, another study published in 2013 found retinal detachment cases may be seriously underreported. This prompted healthcare officials further concern regarding the use of fluoroquinolones and the role the antibiotics play in causing the serious eye condition.
However, a Dutch study published later that year did not find an association between fluoroquinolones and serious eye problems. The study concluded the class of drugs did not appear to contribute to the risk of retinal detachment.
A 2014 study published in the medical journal Ophthalmology also raised questions about the link.
The findings and determinations of Health Canada do not affect warning labels on drugs sold in the U.S.
"*" indicates required fields