Link Between Talcum Powder and Ovarian Cancer Likely Exists, Health Canada Warns
December 07, 2018
By: Irvin Jackson
As thousands of women worldwide report that they developed ovarian cancer from talcum powder, Canadian health officials have issued new warnings in that country, indicating that talc powders should not be applied around the genitals or inhaled, due to harmful side effects.
Health Canada, that country's drug and medical regulatory agency, issued a press release on December 5, announcing that a draft screening assessment has found that there is likely a causal link between talcum powder and ovarian cancer, as well as respiratory illnesses.
The agency is now considering measures to prohibit or restrict the use of talc in certain cosmetics, such as baby and body powders commonly used by adult women for feminine hygiene purposes.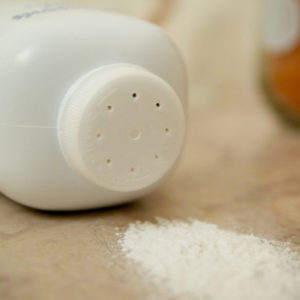 Officials from the agency held a technical briefing on Wednesday, indicating Health Canada, and Environment and Climate Change Canada issued the assessment of talc under the country's Chemicals Management Plan.
"The meta-analyses of the available human studies in the peer-reviewed literature indicate a consistent and statistically significant positive association between perineal exposure to talc and ovarian cancer. Further, available data are indicative of a causal effect," Canadian investigators warn in the assessment. "Given that there is potential for perineal exposure to talc from the use of various self-care products (e.g., body powder, baby powder, diaper and rash creams, genital antiperspirants and deodorants, body wipes, bath bombs), a potential concern for human health has been identified."
Health Canada also issued a Risk Management Scope report for talc, indicating that the Canadian government is considering prohibiting or restricting the use of talc in cosmetics that can be inhaled or used perineally by modifying talc's entry on Health Canada's Cosmetic Ingredient Hotlist. The government is also considering measures to reduce talc exposure in certain natural health products and non-rescription drugs that could be inhaled or used perineally.
The draft assessment will be published in the Canada Gazette, Part I, and the government will accept public comments on both reports until February 6, 2019.
The determination comes as Johnson & Johnson faces nearly 10,000 Johnson & Johnson Baby Powder lawsuits and Shower-to-Shower lawsuits in the United States, each involving allegations that women developed ovarian cancer or other injuries following long-term use of the talc-based products.
Plaintiffs claim that Johnson & Johnson has known about the potential talcum powder ovarian cancer risk for decades, yet withheld information from consumers and continued to market their products to adult women, promoting use for "personal freshness" and to mask odors.
Although a number of state court juries have already found the evidence compelling, returning several multi-million dollar damage awards for women, Johnson & Johnson continues to defend against the litigation.
In July, a Missouri state jury awarded $4.7 billion to a group of 22 women with ovarian cancer, including punitive damages designed to punish Johnson & Johnson for withholding compelling evidence about the risk associated with their popular products.
Some analysts have suggested that this case and other large state court verdicts may provide troubling signals for Johnson & Johnson in the talcum powder litigation, suggesting that juries find the company's trial defense lacking in credibility and the plaintiffs' evidence sufficiently reliable.
"*" indicates required fields