Food Containers Lined with BPA May Lead To High Blood Pressure: Study
December 12, 2014
By: Martha Garcia
The findings of new research raise further concerns about the potential health effects of bisphenol-A (BPA) exposure, indicating that consumption of food from cans lined with the controversial chemical may increase blood pressure.
In a study published this week by the medical journal Hypertension, researchers found that BPA exposure increased systolic blood pressure by 5 mmHG, which is a number measured first when blood pressure is taken.
BPA is a ubiquitous chemical found in many consumer products, such as plastic bottles and canned food liners. It is clear and tough, designed to make plastics harder to break. However, the risks associated with human exposure to BPA have been a subject of much debate within the medical community in recent years, especially in the concentrations most Americans come into contact with daily.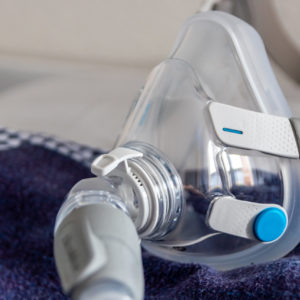 Did You Know?
Millions of Philips CPAP Machines Recalled
Philips DreamStation, CPAP and BiPAP machines sold in recent years may pose a risk of cancer, lung damage and other injuries.
Learn More
While it has long been believed that the small levels found in consumer products do not pose a health risk, research published last years suggested that BPA may be harmful to humans even at lower exposures.
In this latest study, researchers from the Environmental Health Center at Seoul National University College of Medicine in Korea recruited 60 people over the age of 60 from a community center. They were given soy milk in three different containers during three randomized exposures; two glass bottles, two cans, or one glass bottle and one can.
The same drink was provided, with different containers, one at a time. Dr. Yun-Chul Hong, lead author of the study, and the team of researchers then measured urinary BPA concentration, blood pressure and heart rate variability two hours after each beverage was consumed.
Participants' urinary BPA concentration was more than 1,600% after drinking from two cans, compared to concentrations taken after drinking from two glass containers.
Not only did the BPA concentrations drastically increase, systolic blood pressure increased by nearly 5 points after drinking beverages from two cans, compared to two glass containers.
Researchers are calling the results of the randomized crossover trail "statistically significant." Doctors say a 20 mmHG increase in systolic blood pressure will double the risk of heart disease, revealing a 5 point jump is well on the way to the same results.
"Because these results confirm findings from other studies, doctors and patients, particularly those with high blood pressure or heart disease, should be aware of the possible risks from increased blood pressure when consuming canned foods or beverages," said Yun-Chul.
BPA mimics the hormone estrogen, which may raise blood pressure by interacting with cells in the heart and blood vessels that are sensitive to estrogen, researchers note.
No significant changes to heart rate were observed during the study.
Controversial Health Effects of BPA
Prior research has suggested potential link between BPA and several different health concerns, including heart problems and developmental problems in children.
A study published earlier this year found a link between prenatal BPA exposure and breathing problems in children by the age of five. The higher the mother's urinary BPA concentration, the greater the child's risk of wheezing and asthma.
Another study linked fetal BPA exposure to a heightened risk of developing prostate cancer later in life.
Other research has shown BPA can leach into food and beverages from the containers they are stored in. Food and drink can are lined with BPA. The chemical is also used in plastic bottles, food containers, dental fillings and even cash register receipts; items most people touch several times a day.
The findings of this latest research have been widely criticized by proponents of the chemical, including the American Chemistry Council (ACC), which issued a press release suggesting that the study will "inappropriately concern and confuse" consumers about the effects of BPA and lacks significant findings to support the claims of blood pressure.
The ACC says the researchers over-interpreted the data and asserts the soy milk used in the study is the real reason for the findings.
According to the study researchers, soy milk was used because it has no known ingredient which can elevate blood pressure. However, the ACC says soy milk has estrogenic substances and blood pressure is believed to be controlled by estrogen receptors, making the soy milk a natural blood pressure booster, confounding the results.
The councils contends the results found from the soy milk is not representative of all canned beverages, because BPA is only "weakly estrogenic," and far too weak to cause estrogenic effects.
They say that BPA is safe to use in food containers and has been proven so by many government agencies around the world, including the FDA. The AAC cites research conducted by the U.S. Environmental Protection Agency and U.S. Centers for Disease Control and Prevention that found BPA to be "very unlikely to cause health effects at any realistic exposure levels."
Despite the ACC's insistence on the widespread research concerning BPA's safety, another study published in April called for the safe levels of BPA to be reevaluated. The research said the current safe levels are drawn from animal studies, yet new information shows rats and humans respond differently to BPA.
"*" indicates required fields