Low Impact Car Accidents While Pregnant Increase Risk of Complications: Study
March 29, 2023
By: Stephanie Yanovich
While it is well known that car accidents are a leading cause of traumatic injury during pregnancy, the findings of a new report indicate that even low-impact crashes can create a serious risk of complications for both the pregnant mother and unborn child.
In a study published this month in the medical journal Injury Prevention, Taiwanese researchers indicate the odds of birth complications rise for expectant mothers, even if they sustain only minor injuries in a car accident while pregnant, meaning they are at risk every time they get on the road.
Researchers reviewed data from Taiwanese birth, insurance, and death records from 2007 through 2016, identifying almost 20,900 recorded births among nearly 20,740 women who were in a car accident during that period.
Heightened Car Accident Risks for Baby and Mother
In the study, researchers compared outcomes for women who gave birth following a car accident to four other women selected at random, who were the same age and at the same phase of pregnancy, but not involved in a motor vehicle collision before giving birth.
Compared to their counterparts, pregnant women injured in a car accident were 70% more likely to suffer a placental abruption, 54% more likely to suffer preterm labor, and 34% more likely to suffer prolonged contractions.
While these types of birth complications pose serious threats to an unborn baby, including infection, a distressed heart rate, and fetal asphyxia (lack of oxygen), pregnant mothers are also at risk following a car accident. For example, placental abruption is known to cause deadly excessive bleeding in pregnant women, and preterm labor is associated with elevated maternal death rates.
The study found that even a minor car accident can put the lives of both the pregnant mother and her baby at risk, but they face an even more significant threat following a major traffic crash.
According to the research, pregnant women involved in a major car accident were four times more likely to sustain a placental abruption. This risk increased significantly if they required hospitalization after the accident. They were also 61% more likely to require an emergency c-section and 80% more likely to deliver a premature baby.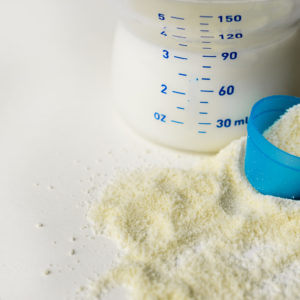 Learn More About
Premature infants fed Similac or Enfamil cow's milk formula faced increased risk of necrotizing enterocolitis (NEC) or wrongful death.
Learn More About this Lawsuit
Researchers say their findings also highlight how the risks for pregnant women are not limited car crashes, but also extend to other types of accidents. The study found that expectant mothers injured in a scooter accident are also at a higher risk of experiencing birth complications than pregnant women riding or driving in a car. For example, the odds of a placental abruption for a pregnant woman involved in a scooter crash skyrocket to 83%.
Pregnant Women Need Protection When They're On the Road
In a press release following the report's publication, lead researcher Chung-Yi Li, a professor at the National Cheng Kung University's Department of Public Health in Taiwan, emphasized that expectant mothers are at heightened risk when traveling in any motor vehicle.
She also noted that both the health care and motor vehicle industries should provide enhanced resources to decrease the danger, stating that "these (study) findings reinforce the fact that health care workers should be aware of these effects and consider providing pregnant women with educational materials about road traffic safety and choice of vehicle while traveling during pregnancy."
"*" indicates required fields