Carbon Monoxide Alarm Law Has Taken Effect in Washington State
January 08, 2013
By: Irvin Jackson
All homes in Washington state sold after July 2009 must now have carbon monoxide detectors, as a new law pushed by state firefighters took effect as of the beginning of this year in an effort to help reduce the risk of serious injuries or death from carbon monoxide poisoning. 
The new Washington carbon monoxide detector requirement applies to all residential dwellings in the state, including apartments, single-family homes, condominiums, hotels and other dwellings, whether they are owned by a home owner or rented.
The requirement is unique, since most states with carbon monoxide alarm laws are limited to rental properties. While many efforts across the country are focused on expanding the use of carbon monoxide detectors in hotels and other locations, Washington state is believed to be the first to require the use of the alarms inside individual homes.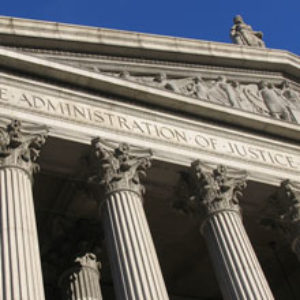 The push for the new law came in part by the Seattle Fire Department, following a windstorm in Puget Sound in 2006, which killed eight people, and sickened 250 others due to carbon monoxide exposure.
Every new home built in Washington state will be required to have carbon monoxide alarms. However, homes occupied before July 2009 are not required to meet the new standard until they are sold. The law requires a detector outside of bedrooms on every floor.
Carbon monoxide is a significantly toxic gas that is colorless, odorless, tasteless and lacks any sort of irritating factor that could allow someone to detect its presence. Leaks of carbon monoxide are the leading cause of fatal poisonings in the United States.
According to the U.S. Centers for Disease Control and Prevention, carbon monoxide poisoning kills about 500 people in the U.S. annually, and is linked to about 15,000 emergency room visits. In many cases, the injuries or deaths could have been prevented by the use of carbon monoxide detectors and proper maintenance on heating systems and generators, leading to the possibility of carbon monoxide lawsuits.
Carbon monoxide poisoning has resulted in 1,000 deaths in Washington between 1990 and 2005.
"*" indicates required fields