CPSC Holds Hearing on New Safety Standards for Portable Generators
April 13, 2023
By: Stephanie Yanovich
Amid growing concerns about the risk of carbon monoxide poisoning from portable generators, federal consumer protection officials are weighing new standards intended to make the devices safer.
Last week, the Consumer Product Safety Commission (CPSC) held a public hearing that focused on developing new safety standards for portable generators, since many manufacturers have not taken voluntary steps that could have made their products safer.
Many critics have said the new standards for portable generators are long overdue, given the rising number of carbon monoxide deaths that occur each year due to use of the gas-powered generators, and available safety features that could prevent many of the problems.
Portable Generator Carbon Monoxide Poisoning Risks
Often referred to as "the invisible killer," carbon monoxide is a toxic gas produced when oil, wood, coal, kerosene or fuels are burned. The gas is especially dangerous because it does not have a color or odor and can be impossible to detect until it is too late.
Exposure to high amounts of carbon monoxide can quickly cause an individual to lose consciousness, and prolonging exposure can result in permanent brain injury or death. Symptoms of carbon monoxide poisoning include headache, dizziness, nausea, weakness, and cold or flu-like symptoms.
Overall, health officials have previously estimated that carbon monoxide poisoning kills about 500 people in the U.S. each year, and exposure to the gas is linked to about 15,000 emergency room visits annually. Many of these incidents could have been prevented by the use of carbon monoxide detectors, and proper maintenance of heating systems and generators, which can release the gas into the home or a confined space.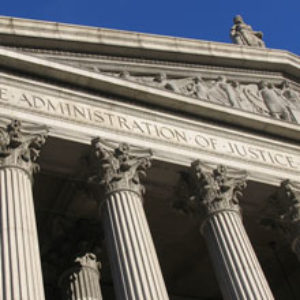 Industry Failing to Meet Voluntary Portable Generator Standards
The public hearing over possible new portable generator standards followed a CPSC report released last month, which warned that carbon monoxide fatalities linked to portable generators, and other consumer appliances, reached a record high of 250 deaths in 2019.
The CPSC public hearing is part of its federally mandated "rulemaking" process, which requires input from the general public on proposed regulations. Updated safety regulations for portable generators became a CPSC priority last year, when the agency discovered that many manufacturers do not equip generators with automatic shut-off features, which could prevent carbon monoxide buildup.
According to that report, safety officials determined manufacturers are failing to adequately adhere to the current voluntary safety standards, which are intended to reduce the risk of portable generator CO injuries.
Some manufacturers have yet to even adopt 2018 voluntary safety standards set by the American National Standards Institute, which approved the use of PGMA G300 or UL 2201 shut-off features. The standards require generators to shut off when certain concentrations of carbon monoxide are detected.
Portable Generator Safety Tips
CPSC data indicates over half of yearly carbon monoxide-related deaths occur in the winter months. This is because Americans tend to use fuel burning devices like portable generators, furnaces, and gas appliances for extra heating in their homes. When these devices are left unattended or used improperly, they can rapidly cause a lethal CO buildup.
To reduce the risk of deadly CO exposure, CPSC officials recommend the following precautions when using portable generators or any other fuel burning consumer appliance:
Only operate portable fuel burning products outside and at least 20 feet away from any structure
Maintain fuel burning devices regularly according to manufacturer's instructions
Purchase portable fuel burning devices with automatic shut off systems
Install carbon monoxide detectors on every level of the home
"*" indicates required fields