Carbon Monoxide Lawsuits Settled Over Leak in Vermont Apartment
May 08, 2009
By: AboutLawsuits
A wrongful death lawsuit filed by the family of a man who died in 2005 as a result of carbon monoxide poisoning at an apartment building in Vermont, as well as a personal injury lawsuit filed by his girlfriend who was in a coma for two weeks as a result of exposure to the toxic gases, has settled out of court for an undisclosed sum.
The carbon monoxide lawsuits were scheduled for trial to begin this week, but settled last month out of court according to the Burlington Free Press.
The cases stem from a carbon monoxide leak that occurred at the Redstone Apartments near the University of Vermont campus on January 30, 2005. A problem with the building's boiler caused a defective pipe to dislodge, causing fumes to enter at least four apartments.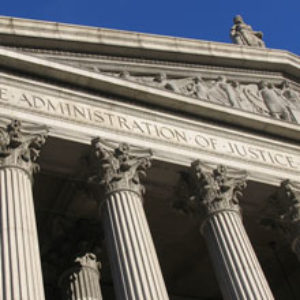 By the time the problem was detected, Jeff Rodliff had died from carbon monoxide poisoning and his girlfriend, Ginger Aldrich, was found unconscious and left with permanent injuries.
A total of eight lawsuits were filed by tenants who were injured by the leak, including the cases filed by the Aldrich and the family of Rodliff.
The lead defendant in the cases is New England Air Systems of Williston, which was supposed to provide maintenance for the heating system, yet failed to replace the vent pipe after it was recalled due to durability problems.
The U.S. Consumer Product Safety Commission issued a recall for the pipe, known as a Plexvent, in 1998. Although the president of New England Air Systems was aware of the recall and actually replaced the recalled pipe from his own home in 1999, he failed to have the same pipes removed from the apartment complex.
The cases also involved 15 other defendants, including the manufacturer of the pipe, the maker of the heating unit, the construction and building firms, the installers of the heating system and the landlord.
Carbon monoxide is an odorless, colorless and tasteless toxic gas that is one of the most common causes of fatal poisonings in the United States. Exposure to carbon monoxide can cause injury to the heart, central nervous system and often leaves those who survive the poisoning with permanent disabilities.
"*" indicates required fields