Carbon Monoxide Leak at Elementary School in Atlanta Injures Dozens
December 04, 2012
By: Irvin Jackson
About 50 people, including more than 40 children, have experienced symptoms of carbon monoxide poisoning, after exposure to potentially lethal fumes at an Atlanta elementary school. 
Finch Elementary School in southwest Atlanta was evacuated Monday morning, after children began complaining of feelings of illness and nausea.
Approximately 500 children and several adults were sent to the school's parking lot, after carbon monoxide gas was detected. According to a press release issued by Atlanta Public Schools, the students will temporarily go to school in another building as a result of the gas leak.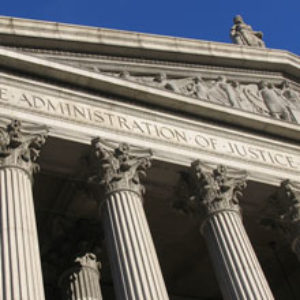 Emergency medical technicians turned the parking lot into a temporary triage center for sick children, as they decided who needed to go to the hospital. At least 43 students and 10 adults were eventually treated and released at a local hospital for treatment of possible carbon monoxide poisoning.
The incident is believed to have been caused by the school's heating system. Although the school hosts hundreds of students, teachers and staff daily, the building was not equipped with carbon monoxide detectors. The building had passed a carbon monoxide inspection a year ago.
Carbon monoxide is a significantly toxic gas that is colorless, odorless, tasteless and lacks any sort of irritating factor that could allow someone to detect its presence. Leaks of carbon monoxide are the leading cause of fatal poisonings in the United States.
The first symptoms of CO poisoning, which could include headaches, nausea, light headedness and flu like symptoms, are often not attributed to a gas leak, potentially resulting in prolonged exposure. In this case, the sheer number of students who began complaining of such symptoms keyed off school officials that the building should be evacuated.
Students from Finch are being temporarily transferred to a Kennedy Middle School, located about three miles away. Their parents can drop them off at Finch or Kennedy.
According to the U.S. Centers for Disease Control and Prevention, carbon monoxide poisoning kills about 500 people in the U.S. annually, and is linked to about 15,000 emergency room visits. In many cases, the injuries or deaths could have been prevented by the use of carbon monoxide detectors and proper maintenance on heating systems and generators, leading to the possibility of carbon monoxide lawsuits.
"*" indicates required fields