Carbon Monoxide Poisoning Risks Should Be Avoided in Hurricane's Aftermath, CDC Warns
September 18, 2018
By: Irvin Jackson
The aftermath of Hurricane Florence has left half a million people in the southeastern United States without power, and many stranded due to flood waters, raising concerns about the risk of carbon monoxide poisoning from gas-powered generators widely used throughout the region. 
The U.S. Centers for Disease Control and Prevention (CDC) issued a warning on September 14, laying out important steps that should be taken to reduce the risk of exposure to carbon monoxide, which is a leading cause of fatal poisonings every year in the United States.
Hurricane Florence has already claimed at least 32 lives; with at least two of those deaths resulting from carbon monoxide exposure.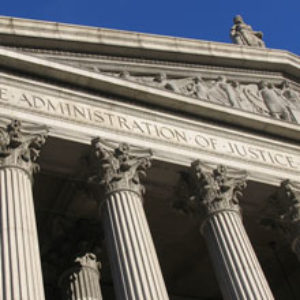 Debra Collins Rion, 61, and Mark Carter King, 63, died in Loris, South Carolina, near Myrtle Beach, and their bodies were found Friday evening. Investigators have determined they died of carbon monoxide poisoning caused by the use of a generator in their home.
The CDC notes that the risk of carbon monoxide poisoning is elevated after a disaster and recommends only using a portable generator outdoors, in a dry area, at least 20 feet away from doors, windows and vents. The CDC also recommends making sure a battery-powered or battery backup CO detector is in use in your home when relying on a generator.
Carbon monoxide is a significantly toxic gas that has no irritating factors that can allow someone to detect its presence. Because people often fail to promptly recognize symptoms of carbon monoxide, it poses a high risk of death or permanent brain damage, which may leave survivors with permanent neurological problems.
According to the CDC, carbon monoxide poisoning kills about 500 people in the U.S. annually, and is linked to about 15,000 emergency room visits. In many cases, the injuries or deaths could have been prevented by the use of carbon monoxide detectors and proper maintenance of heating systems and generators.
The CDC gave a number of other safety tips following a disaster like Hurricane Florence, calling for those in the area to stay informed on flood watches and warnings, stay out of flood waters, avoid downed power lines, follow safe hygiene practices when in crowded shelters, and to throw away compromised, spoiled, or questionable food.
"*" indicates required fields