CarMax Accused of Selling Recalled Cars Without Safety Repairs
June 11, 2015
By: Russell Maas
Two consumer groups are calling for an investigation into the sales practices of CarMax, indicating that the used car retailer is selling vehicles with unrepaired safety recalls that pose may serious and life threatening risks to customers and the general public. 
The California Public Interest Research Group and the Consumers for Auto Reliability and Safety Foundation have started a petition on Change.org, asking the California attorney general and the Department of Motor Vehicles to investigate and stop the used car giant CarMax from selling recalled cars without repairing safety defects.
Researchers from the two groups visited two CarMax stores in California, one in Oxnard and another in Sacramento, where they cross checked vehicle identification numbers with a federal database containing recalls and whether that specific vehicle had been repaired.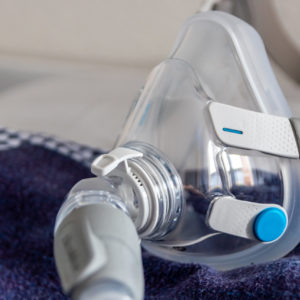 Did You Know?
Millions of Philips CPAP Machines Recalled
Philips DreamStation, CPAP and BiPAP machines sold in recent years may pose a risk of cancer, lung damage and other injuries.
Learn More
According to the findings, more than 10 percent of the nearly 500 cars on the Oxnard CarMax sale lot had unrepaired recalls and seven vehicles were subject to two or more unrepaired safety recalls. The investigation further found the Sacramento CarMax vehicles contained an inventory of nearly 10 percent of vehicle subject to safety recalls, all of which were unrepaired.
The consumer groups claim that the safety recalls seen among vehicles at the Sacramento and Oxnard CarMax stores were subject to were not just minor defects, but potentially fatal safety risks.
A few of the safety defects detailed in their report indicated vehicles contained springs that can break and puncture the fuel tank posing fire risks, spontaneously unlatching doors that could open in traffic, bolt recalls that could cause the engine to stall in traffic and render the airbags inactive, brake failures, faulty ignition switches, and rupturing Takata airbags.
The consumer groups claimed that all of these safety defects pose serious and potentially life threatening risks to customers, and claimed that some of the vehicles on the lots were currently being recalled due to fatalities caused by the defects.
The report indicates that CarMax was selling vehicles with recalled Takata airbags, which have been linked to problems where they may overinflate and rupture, sending shrapnel into the passenger compartment. At least six deaths and hundreds of injuries have been linked to the Takata airbags in recent months.
CarMax was also found to be selling vehicles subject to recent GM recalls over faulty ignition switches, which have impacted over 17 million vehicles that may suddenly turn off if heavy keychains are used or if the ignition is jarred, such as may occur in an accident. This may cause the airbags to fail, exposing passengers to an increased risk of serious injury. Over 100 deaths and many more injuries have been linked to the GM airbag problems so far.
Though Federal law prohibits car dealers from selling vehicles with safety defects, no law exists to mandates used car dealers or even rental car companies to repair recalls before sale or service. The consumer groups are calling on the California states attorney and the Department of Motor Vehicles to mandate the repair of recalls before sale from used car dealerships.
Although CarMax may not currently be mandated to repair recalls on used vehicles, the consumer groups claim the company may still be in violation of certain California regulations, including "bait and switch" infractions and providing false and misleading information to customers. The groups claim that CarMax lures customers in with the promise of a car that is safe and reliable but is then switched to a defective unsafe vehicle. In addition, CarMax advertises that their vehicles are "certified" and run through a 125-point inspection to guarantee safety and quality, when in reality the consumer groups say some of the vehicles are "ticking time-bombs".
One incident report the groups refers to in their petition occurred in Irvine, California, where a couple with children purchased a "CarMax Quality Certified" Dodge Ram 1500 from CarMax on May 19, 2015 because they wanted a safer vehicle to transport their children. After they purchased the truck they were informed by Chrysler that a safety recall had been in effect for over a year on that vehicle due to the drive shaft reportedly separating from the rear axle.
When the couple tried to return the vehicle to CarMax, the dealer denied their claims and told them it was their problem now. Just 11 days after purchasing the vehicle, without warning, the drive shaft separated from the axle and the truck fell apart on the freeway and caught on fire. The couple and their 12 year old daughter barely escaped the vehicle before it burst into flames, which closed down the freeway for nearly four hours while first responders fought to put out the fire.
Despite the reports and the allegations, CarMax claims they are not authorized by automobile manufacturers to perform safety recall repairs. However, the consumer groups claim the company brought in $10 billion worth of revenue last year and could afford to have the vehicles serviced by certified dealers.
Currently, U.S. Transportation Secretary Anthony Foxx and National Highway Traffic Safety Administrator (NHTSA) Mark Rosekind are pressing for Congress to pass legislation that would prevent customers from receiving rental cars or used vehicles subject to safety recalls until they have been repaired.
The legislation would be included in an infrastructure bill known as the Grow America Act and would detail procedural rules for requiring the rental agencies and used car dealers to go about fixing the defects in the manner that new car dealerships follow currently.
The NHTSA is pressing for the legislation that would mandate used dealers and rental companies to follow similar protocols that a new car dealer would due to the recent influx in vehicle recalls.
"*" indicates required fields