Catheter-Associated Urinary Tract Infection Problems May Occur Even With Preventative Measures: Study
April 23, 2020
By: Russell Maas
Health experts often consider catheter-associated urinary tract infections to be "never" events, which should not happen if the proper standards of medical care are followed. However, the findings of a new study suggest the problems do occur in some instances, even when facilities following guidelines for preventing the infections.
In a research letter published this week in the The Journal of the American Medical Association (JAMA), Texas researchers challenge the common classification of catheter-associated urinary tract infections (CAUTI) as never-events, which may result in medicare of third party payers refusing reimbursement for treatments resulting from the infections.
A catheter-associated urinary tract infection (CAUTI) occurs when germs or bacteria enter the urinary tract through the urinary catheter. The infections have been associated with increased complications, deaths, healthcare costs, and length of hospital stay, according to the U.S. Centers for Disease Control and Prevention (CDC). They are considered the leading cause of secondary nosocomial bloodstream infections, carrying a mortality rate of approximately 10%.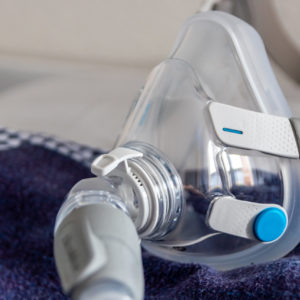 Did You Know?
Millions of Philips CPAP Machines Recalled
Philips DreamStation, CPAP and BiPAP machines sold in recent years may pose a risk of cancer, lung damage and other injuries.
Learn More
Since 2001, catheter-associated urinary tract infections (CAUTI) have widely been considered avoidable errors, which should not occur during or after surgical procedures, if the proper standards of medical care are followed. However, the findings of this latest study suggest this may not be a fair classification.
Researchers evaluated data on more than 20,000 surgical procedures at the Michael E. DeBakey Veterans Affairs Medical Center from October 1, 2015 through July 30, 2019, where patients required a catheter. The findings suggest long-term catheter exposure is directly associated with an increase in bacterial infections, even when preventative measures are followed.
The study identified 16 CAUTI events where the catheters were removed within 48 hours after the procedure, or there was documentation requiring the catheter remain in use for extended periods which adhered to the Surgical Care Improvement Project guidelines of 2005 passed by the CDC.
Of the 16 CAUTI events, six patients had the urinary catheter removed within 48 hours and the remaining 10 cases had a medical need for continued catheter use, such as chronic neurogenic bladder, epidural, or the need for strict urinary output measurements
Contrary to health regulators classification that CAUTI events should never happen, researchers indicated that only 60% and 75% of CAUTIs are avoidable when appropriate preventive strategies are used.
Despite strict adherence to the Surgical Care Improvement Project guidelines, researchers found the most common type of bacterial infection found among the patients was Escherichia coli, followed by Pseudomonas aeruginosa.
The study indicates there is clear evidence CAUTI events can be further reduced by ensuring catheters are used only when needed, and the risk of bacterial infection becomes significantly greater if the urinary catheter is required for longer than 48 hours.
A previous CDC report indicated there is a 3%-7% increased risk of acquiring a CAUTI each day a urinary catheter remains in place within the hospital setting.
Never events is a classification meant to describe events that should never happen if the proper procedural and safety protocols are taken. Typically this term encompasses situations such as conducting surgery on the wrong patient, operating on the wrong part of a patient's body or leaving foreign objects, such as sponges or medical equipment, in wounds.
These never events mistakes often lead to further complications following surgery, and cost the health care industry an estimated $1 billion annually.
In 2005 the CDC introduced guidelines to prevent CAUTI events known as the Surgical Care Improvement Project. By 2008, CMS stopped reimbursing hospitals for treatment of CAUTI as part of what it now known as the Hospital-Acquired Condition Reduction Program (HACRP), with the goal of making CAUTIs a never event, and penalizing hospitals for failing to adhere to the CDC guidelines.
However, a 2019 study published in The BMJ, found HACRP penalties charged against poor performing hospitals as part of a Medicare infection reduction program have not helped improve patient care.
According to the findings, penalized hospitals had more hospital acquired conditions among patients than non-penalized hospitals, with roughly three infections per 1,000 episodes; compared to only one for every 1,000 episodes in non-penalized hospitals. Penalized hospitals were also found to have higher 30-day readmission rates.
"*" indicates required fields