CDC Targets E-Cigs As Well As Traditional Cigarettes in New Anti-Tobacco Campaign
March 27, 2015
By: Martha Garcia
Government health officials are launching a new anti-smoking ad campaign, expanding their former tobacco cigarette campaigns to also include ads warning against e-cigs and vaping, which have become increasingly popular in recent years, especially among teens and young adults. 
The U.S. Centers for Disease Control and Prevention (CDC) will launch the new campaign on March 30, running for 20 weeks, to raise awareness about the potential health risks associated with e-cigs and traditional cigarettes.
The campaign expands the three-year-old "Tips from Former Smokers" series, which calls on people who smoked and quit due to serious and debilitating disease caused by cigarettes, to tell their stories of illness in an attempt to prompt others to reconsider smoking.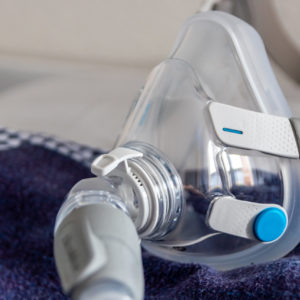 Did You Know?
Millions of Philips CPAP Machines Recalled
Philips DreamStation, CPAP and BiPAP machines sold in recent years may pose a risk of cancer, lung damage and other injuries.
Learn More
"These former smokers are helping save tens of thousands of lives by sharing their powerful stories of how smoking has affected them," said CDC Director Tom Frieden, M.D., M.P.H. "These new real-life ads will help smokers quit, adding years to their lives and life to their years."
Cigarette smoking kills 480,000 Americans each year and remains the leading cause of preventable death in the U.S. For every American who dies from smoking related disease, about 30 more suffer at least one serious illness from smoking.
The new Tips campaign hopes to combat the more than $83 billion spent annually by the tobacco industry in advertising used to make smoking more appealing, especially to younger consumers.
The Tips ads will focus on real people living with cancer, vision loss and other serious smoking-related illnesses. The ads will also focus on the benefits of quitting completely, not cutting down or using e-cigarettes as a substitute to smoke less cigarettes.
The CDC indicates 3 in 4 adult e-cigarette users also smoke tobacco cigarettes. Health officials warn, cutting down on cigarettes by adding e-cigarettes will still cause a person to face serious health risks.
Research published in the journal JAMA Pediatrics concluded e-cigarettes are dangerous gateway tool causing future addiction to nicotine among teens who use them. Tools advertised as smoking cessation aids are hooking many consumers of all ages.
Kristy, a 35 year old woman featured in one of the Tips ads, tried using e-cigarettes to quite smoking, but began using both e-cigarettes and tobacco cigarettes. She suffered a collapsed lung and was diagnosed with early chronic obstructive pulmonary disease (COPD) before quitting for good.
It is the first time e-cigarettes have been part of the campaign, and comes amid increasing concerns over the risks of vaping.
A 2014 study concluded e-cigarettes may cause secondhand nicotine exposure for other people, despite being considered "smokeless. The vapors emitted by e-cigarettes included carbon monoxide, nicotine, aerosol particles and volatile organic compounds (VOCs).
A Japanese study published last year revealed many e-cigarette devices release 10 times the amount of cancer-causing agents when compared to traditional cigarettes.
Campaign to Save Lives
The new Tips ads will run on television, radio, billboards, online and in theaters, magazines and newspapers.
The CDC claims its Tips program has helped millions to try to quit smoking since 2012 and is proven to be a "best buy" in public health by costing $393 to save a year of life.
When Tips ads are on the air, about 80 percent more people called the national quitline for free help, the CDC says. Overall, CDC officials say the campaigns have generated more than 500,000 additional calls to the quitline.
"All the Tips ad participants are heroes," said Tim McAfee, M.D., M.P.H., senior medical officer in CDC's Office on Smoking and Health. "By courageously sharing their painful personal stories, they're inspiring millions of Americans to make the lifesaving decision to quit smoking."
The CDC encourages people hoping to quit to call the 1-800-QUIT-NOW hotline for free help.
"*" indicates required fields