CDC Warns New Bacteria May Cause Deadly Infections in U.S.
July 28, 2022
By: Russell Maas
Federal health officials are warning about a potentially deadly bacteria, which is typically common in tropical and sub-tropical areas, which has now been identified in soil and water along the southern coast of the United States.
The U.S. Centers for Disease Control and Prevention (CDC) issued a statement on July 27, warning that Burkholderia pseudomallei (B. pseudomallei) has been discovered in samples collected along the Gulf Coast region of Mississippi, and urging residents to follow a specific series of safety precautions to avoid contact with the potentially deadly bacteria.
Burkholderia pseudomallei is a soil-dwelling bacterium native to tropical and sub-tropical climates and frequently found in Southern Asia, Africa or Australia. The bacteria has been confirmed to cause an illness called melioidosis, or more commonly known as Whitmore's disease, which is an infectious disease that can attack multiple organs throughout the body at once.
While very few cases are reported in the U.S. typically, those that have been diagnosed usually involve individuals who have recently traveled to countries where the bacterium is common, or have identified imported goods used in their home were contaminated with Burkholderia pseudomallei.
According to the press release, the CDC became aware of two unrelated individuals living in close proximity of the Gulf Coast region becoming ill with meliodosis, one in 2020 and another case was reported in 2022. Neither of the sickened individuals had recently traveled outside of the county.
The occurrence of the cases prompted officials to begin testing samples collected from household products and soil and water in and around both patients' homes.
Officials discovered three of the samples taken from soil and puddle water in 2022 tested positive for B. pseudomallei.
"Bacteria from the environment was the likely source of infection for both individuals and has been present in the area since at least 2020," officials warned, indicating the bacteria may have naturally developed in the region.
Additional modeling of the samples collected suggest the environmental conditions found in the Gulf Coast states are capable of producing the growth of the bacteria. Health officials are alerting clinicians and healthcare providers throughout the country of these findings through the national health advisory, cautioning them to be aware of the signs and symptoms of meliodosis.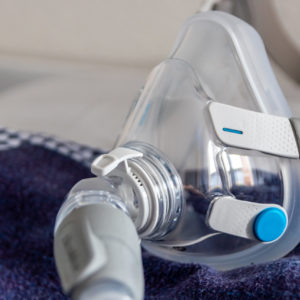 Did You Know?
Millions of Philips CPAP Machines Recalled
Philips DreamStation, CPAP and BiPAP machines sold in recent years may pose a risk of cancer, lung damage and other injuries.
Learn More
The CDC has released a series of recommendations to individuals living in the Gulf Coast of Mississippi instructing them to avoid contact with soil or muddy water, especially after hard rains due to the bacterium's ability to be easily transmitted through open wounds or cuts. Residents are encouraged to wear waterproof boots and gloves when gardening, doing yard work or agricultural work involving direct contact with soil.
Although very few cases are reported annually, the CDC states the disease is fatal in up to 50% of cases, and can be extremely deadly if left untreated. The typical treatment for the infection may include intravenous antimicrobial therapy for two to eight weeks depending on the severity of the infection, followed by three to six months of oral antimicrobial therapy.
While the CDC continues to further investigate the presence of the bacteria, the agency is instructing that any cases of melioidosis be directly reported to the state health department, and has classified the infection as a nationally notifiable disease.
Kari

August 7, 2022 at 1:27 pm

I've had this skin infection which I thought to be infections ontop of chigger bites for after about 4 years now. These signs &symptoms that your app is describing sound similar. I live in Georgia, United States. My doctor has been "practicing" and prescribing antibiotics for almost 3.5 years atleast. When I feel like the infection has started clearing up...it comes back again.
"*" indicates required fields