Public Health Departments And Hospitals Need To Coordinate Infection Control Efforts: CDC
August 10, 2015
By: Irvin Jackson
Disease experts in the U.S. indicate that about 37,000 deaths may be avoided over the next five years through better coordination of efforts between hospitals and public health departments to prevent antibiotic-resistant infections and C. difficile infections. 
The U.S. Centers for Disease Control and Prevention (CDC) published a study in its Morbidity and Mortality Weekly Report on August 4, which estimates the effects of a coordinated approach to reduce antibiotic-resistant infections spread through health care facilities.
Using evidence of how coordination efforts have worked to prevent the spread of infections in the past, the CDC researchers were able to predict how wide scale efforts would affect future infection rates.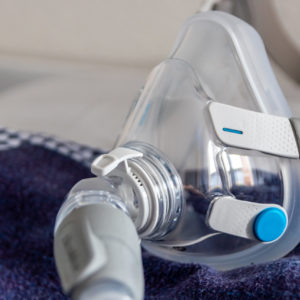 Did You Know?
Millions of Philips CPAP Machines Recalled
Philips DreamStation, CPAP and BiPAP machines sold in recent years may pose a risk of cancer, lung damage and other injuries.
Learn More
The study looked specifically at predicted infection rates of carbapenem-resistant Enterobacteriaceae (CRE), multidrug-resistant Pseudomonas aeruginosa, C. difficile infections (CDIs) and methicillin-resistant Staphylococcus aureus (MRSA).
"Based on current trends, in 5 years the number of infections caused by these pathogens is estimated to increase by approximately 10% to 340,000 per year, unless additional interventions are implemented," the researchers determined. "With immediate implementation of national interventions combining infection control and antibiotic stewardship and, assuming similar effectiveness to that reported in other countries, an estimated 619,000 health care-associated infections and 37,000 deaths could be averted in 5 years."
Recommended coordination procedures include reviewing and perfecting infection control actions inside of healthcare facilities and making sure the staff have access to quick and accurate laboratory testing so they can identify antibiotic-resistant germs immediately. However, they also include the creation of systems that would alert a facility when a patient who has a drug-resistant infection is being transferred to that facility.
The coordinated activities would also include a system between health care facilities and local public health departments which would allow them to quickly share information on antibiotic resistance and infection outbreaks.
The CDC says the coordination should be led by the local public health departments, which should identify the health care facilities in their area and understand how they are connected. They should also dedicate staff specifically to health care facility coordination, be aware of the antibiotic resistance threats in the area and state, and work with the CDC for data on preventing infections and improving antibiotic use.
"The threat of antibiotic-resistant infections and CDI is not limited to certain areas or types of health care facilities. The current threat of antibiotic resistance in health care settings suggests that historical independent institution-based efforts to prevent transmission have been inadequate," CDC researchers concluded. "Coordinated prevention approaches led by public health agencies, when coupled with intensified facility-based prevention programs, have the potential to more completely address the emergence and dissemination of these organisms."
Antibiotic Overuse Concerns
The findings come amid growing concern over antibiotic overuse and the spread of drug-resistant pathogens.
In June, the White House held a forum on antibiotic stewardship, calling for changes in how antibiotics are prescribed and used throughout the U.S., in order to slow the spread of antibiotic-resistant superbugs.
The White House originally signed Executive Order 13676 in September 2014, designating the fight against antibiotic resistance as a priority. In March, the Administration released a five year plan to combat and prevent antibiotic-resistance bacteria.
A study published last year concluded the common practice of prescribing multiple doses of antibiotics to resistant pathogens is not effective in killing the infection and may lead to the rise of antibiotic resistant bacteria, including C. diff.
A British report released last year revealed more than 10 million deaths may be attributable to antibiotic resistant infections every year by 2050 unless the overuse of antibiotics is curbed.
"*" indicates required fields