CDC, Journal Highlight Traumatic Brain Injury Scientific Progress
May 18, 2015
By: Martha Garcia
Government health officials are calling on public health partners to take further steps to help reduce the risk of traumatic brain injury (TBI), which has been on the rise in recent years, releasing five reports detailing new research concerning brain damage and how to respond and prevent it. 
The U.S. Centers for Disease Control and Prevention (CDC) released the reports on May 14, in a special May/June issue of the Journal of Head Trauma Rehabilitation. The issue features research from the CDC and public health partners, focusing on preventing (TBI).
The overall goal of the CDC special issue was to focus on the impact of TBIs and help others better recognize, respond and recover when TBI occurs. Researchers from the CDC highlighted the need for strategies to prevent TBI and mitigate the substantial physical, psychological, economic and social impacts of TBI.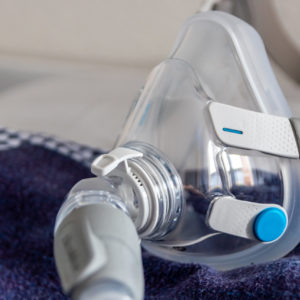 Did You Know?
Millions of Philips CPAP Machines Recalled
Philips DreamStation, CPAP and BiPAP machines sold in recent years may pose a risk of cancer, lung damage and other injuries.
Learn More
The CDC said the cornerstone of TBI activities is surveillance, which can offer researchers and medical professionals an understanding of how serious a problem TBIs are in the U.S.
"Surveillance informs prevention efforts and helps to determine progress in the field," CDC researchers said.
The first report focuses on the frequency of sports-related TBIs treated in emergency rooms in the U.S. from 2001 to 2012. Over that time more than 500,000 annual visits for all causes and types of TBIs were identified in ERs.
Approximately 3.42 million ER visits for a sports related TBI occurred during that time, with significant increase in rates in both males and females, regardless of age. The rates of TBI increased 45% in males ages 5 to 9 years old up to 140% in males ages 10 to 14 years old.
In females, the rates of TBI increased 25 percent in patients ages 0 to 4 years old and 211 percent in patients ages 15 to 19 years old. Every year males had about twice the rates than females.
The findings are similar to those of a study published in 2014, which found an increase in TBIs by 30 percent between 2006 and 2010. Researchers said the increase in ER visits for head trauma was eightfold overall.
Another study published in 2014 in the journal Radiology similarly found that men are more vulnerable to suffering TBI than women and may take longer to recover following a traumatic brain injury.
Approximately 70% of sports related TBIs reported among persons ages 0 to 19. The largest number of TBIs among males occurred while bicycling, playing football and basketball. Among females the largest number of TBIs occurred while bicycling, during playground activities and while horseback riding.
Effects of Traumatic Brain Injury
Another study focused on affect recognition interventions in people with TBIs. After nine hours of computer based training with a therapist researchers found the faces intervention training helped TBI patients had improved facial affect recognition than other interventions.
Yet, a third study focused on the online intervention course offered to more than 600,000 individuals between May 2010 and July 2013. The online course increased concussion related knowledge and was offered to coaches and players across 20 different sports.
Overall, TBIs account for seven percent of all sports and recreation related injuries treated in the U.S.
A fourth study revealed the impact of TBI on unemployment in the U.S., finding that approximately 60 percent of people aged 16 to 60 years old who were discharged from inpatient rehabilitation between 2001 and 2010 remained unemployed two years post TBI.
The final study focused on motorcycle crash patients with TBIs revealed those patients consumed more health care resources and were three times as likely to die in the ER compared to patients with non-TBI motorcycle crash injuries.
Research published last year in the journal JAMA Psychiatry concluded survivors of TBI may be three times more likely to face a premature death. In fact, TBI has lasting long-term effects and patients may take longer to recover and may face an early death as a result.
Traumatic brain injuries are one of the leading causes of death and permanent disability worldwide, with 1.4 to 1.7 million people suffering a head injury each year. Such brain damage often result in a victim requiring extensive medical treatment and permanent around-the-clock care.
"*" indicates required fields