Vape Cartridges Filled With THC May Be Behind Respiratory Illnesses: CDC Report
October 03, 2019
By: Irvin Jackson
Almost 90% of individuals interviewed from two states who experienced severe vaping respiratory illness indicate that they recently used products that contained tetrahydrocannabinol (THC) before experiencing problems, according to a new report. However, health officials remain unsure whether THC is the cause of a nationwide outbreak of vaping lung problems, or whether the findings are a sign of how widespread the use of THC has become.
The U.S. Centers for Disease Control and Prevention (CDC) issued a report late last week in its Morbidity and Mortality Weekly Report (MMWR), detailing efforts to determine the cause of vaping lung injuries, which have sickened more than 800 people nationwide and have been linked to at least 15 deaths.
The outbreak was first reported by health officials in Illinois and Wisconsin after several cases of lung injury where the only common factor was vaping. However, since then, health officials nationwide have either identified similar cases, or realized they had treated similar cases without knowing about the e-cigarette connection. Now, there are cases reported in 46 states and one U.S. territory, as well as a rising death toll.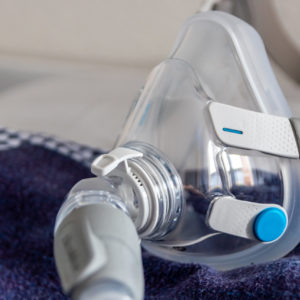 Did You Know?
Millions of Philips CPAP Machines Recalled
Philips DreamStation, CPAP and BiPAP machines sold in recent years may pose a risk of cancer, lung damage and other injuries.
Learn More
Federal and state health officials nationwide have struggled to identify the source of the outbreak, and have found, in many cases, that THC use was involved. However, there are numerous cases where users report not having used THC. Experts are trying to determine whether that indicates a hesitation to admit to using cannabinoid products in states where it is still illegal, or if it suggests there is another cause for the illnesses.
According to the MMWR report, the CDC interviewed 86 patients in Illinois and Wisconsin. Their findings indicate that 87% admitted using vaping products containing THC during the three months before they fell ill. Most of those were prefilled cartridges obtained from what the CDC describes as "informal sources."
In addition, urinary THC screening, interviews and cross referencing indicated some who said they did not use THC products actually did. However, in some cases, investigators confirmed that the patients had no THC in their system and no history or THC or marijuana use.
Trying to narrow the outbreak down to specific products also hit a stone wall. According to the investigators, the patients they interviewed identified 234 unique e-cigarette or vaping products, including 87 different brand names, which they had used. Of the 155 THC-containing products reported, 96% were packaged, prefilled cartridges, or "pods." However, 66% reported using prefilled THC cartridges sold under the brand name "Dank Vapes."
"Given the number and diversity of products reported overall and by individual patients, as well as the high frequency of patients using both THC- and nicotine-containing products, the epidemiologic investigation could benefit from additional information, including product testing and traceback of e-cigarette products to identify the ultimate source of the outbreak," the CDC investigators concluded. "The Illinois Department of Public Health and the Wisconsin Department of Health Services are collaborating with CDC on a large nationwide public health response and with the Food and Drug Administration to coordinate laboratory testing of products associated with this outbreak. While this investigation is ongoing, CDC recommends that persons consider refraining from using e-cigarette, or vaping, products, particularly those containing THC."
Mayo Clinic Suggests Lung Damage Caused By Toxic Vaping Fumes
Days after the CDC study, the Mayo Clinic published a study of its own in The New England Journal of Medicine, which looked at lung biopsies from 17 patients who had vaped and developed the severe lung disease.
According to their findings, the biopsies showed that the lungs had been damaged by toxic chemical fumes. The findings failed to find evidence they were caused by mineral oils, like Vitamin E, which was put forward as a potential cause by New York health officials last month.
The findings showed 71% of those biopsied had used marijuana or cannabis oils in vaping products.
"This is a public health crisis, and a lot of people are working frantically around the clock to find out what the culprit or culprits could be — and what chemicals may be responsible," Dr. Brandon Larsen of the Mayo Clinic, and a study researcher, said in an October 2 press release. "Based on what we have seen in our study, we suspect that most cases involve chemical contaminants, toxic byproducts or other noxious agents within vape liquids."
In response to the epidemic-levels of e-cigarette use reported among the nation's youth, a number of state and federal officials have also announced new plans to ban certain flavored vaping products.
Bans have been announced in Michigan, New York and California, and federal regulators say a national flavored e-cigarette ban is in the works. And a temporary ban has been declared in Massachusetts.
A growing number of vaping lawsuits are also now being filed against the makers or JUUL and other e-cigarettes, alleging that users were not adequately warned about the potential side effects. In addition to vaping respiratory illnesses, a number of families are also pursuing lawsuits over JUUL addictions, claiming that the manufacturer targeted teens and prior non-smokers, while failing to disclose the high levels of nicotine in the products.
"*" indicates required fields