Flavored E-Cigarette Ban May Be Coming Soon, Officials Warn
September 12, 2019
By: Irvin Jackson
Amid continuing concerns about the risk of nicotine addictions from JUUL and other e-cigarettes in recent years, federal regulators indicate that the U.S. government is planning to ban most flavored vaping products in the coming months, leaving mint and menthol as the only non-tobacco flavored vape products that would be available the market.
The announcement came in an FDA press release issued on Tuesday, as a number of White House and cabinet officials made announcements throughout the news media this week. It also comes as new statistics show the rate of underage vaping continues to grow at an alarming rate.
On August 8, 2016 a new rule went into effect requiring all electronic nicotine delivery systems (ENDS) to file premarket tobacco product applications with the FDA within two years. Now that the two year grace period has expired, all e-cigarettes, vaping devices and liquid nicotine or pod devices that do not have premarket authorization are currently on the market illegally.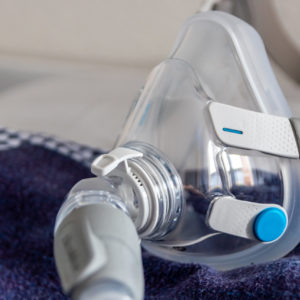 Did You Know?
Millions of Philips CPAP Machines Recalled
Philips DreamStation, CPAP and BiPAP machines sold in recent years may pose a risk of cancer, lung damage and other injuries.
Learn More
The FDA press release indicates that a compliance policy will be announced in the coming weeks, which will outline its enforcement policy against non-tobacco-flavored products which lack premarket authorization. It appears only menthol and mint flavored products have been given those authorizations, meaning the agency can ban every other flavor of e-juice, JUUL pod, e-cigarette and liquid nicotine on the market.
Federal officials say the decision came after preliminary data from the National Youth Tobacco Survey showed that more than a quarter of all U.S. high school students used e-cigarettes in the past 30 days this year. The numbers indicate that fruit, menthol and mint flavors were overwhelmingly cited as those used by children.
Once finalized, this compliance policy will serve as a powerful tool that the FDA can use to combat the troubling trend of youth e-cigarette use. We must act swiftly against flavored e-cigarette products that are especially attractive to children," Acting FDA Commissioner Ned Sharpless said in the press release. "Moreover, if we see a migration to tobacco-flavored products by kids, we will take additional steps to address youth use of these products."
The announcement came just two days after the FDA sent a warning letter to the makers of JUUL e-cigarettes, which controls more than 70% of the market and is the preferred device of school-aged children. JUUL products look like USB thumb drives and emit virtually no vapor, meaning teens can often get away with using them without being detected by a parent or teacher.
According to the warning letter, JUUL told school-aged children that their products were safer than cigarettes; a claim with little to no scientific backing.
Vaping Health Concerns
The pending flavored e-cigarette ban also comes amid growing concerns about the side effects of JUUL and other vaping products, as health officials continue to investigate a multi-state outbreak involving more than 450 severe respiratory illnesses linked directly to vaping, which has resulted in at least six deaths.
On September 6, the U.S. Centers for Disease Control and Prevention issued a warning to the public, urging consumers to avoid vaping for the time being, until more about the illnesses can be determined, such as the cause and source.
In addition to the cases of lung disease, the U.S. Food and Drug Administration (FDA) has received at least 127 reports of seizures and other neurological symptoms believed to be linked to e-cigarette use. The agency is investigating whether there is a direct relationship between vaping and seizures, or other adverse neurological events.
A stream of additional studies published over the last few years have linked e-cigarette use to seizures, pneumonia, fungal infections of the lungs, and respiratory health risks, among many other adverse health effects.
A growing number of JUUL addiction lawsuits are now being filed on behalf of teenagers, young adults and other adults who indicate that they have developed a life-long nicotine problem due to false and misleading advertisements made for years about the vape pen, which most users failed to understand included much higher levels of nicotine that traditional cigarettes.
"*" indicates required fields