Children Told JUUL Was "Much Safer" than Cigarettes By Manufacturers of Addictive Vape Pen, FDA Letter Claims
September 10, 2019
By: Irvin Jackson
Amid the rising concerns about the epidemic of JUUL vaping addiction among teens and young adults, federal regulators have issued a warning to JUUL Labs over marketing claims, including statements made to children that the vape pen was "totally safe" and a safer alternative than smoking cigarettes.
In a warning letter issued by the FDA on September 9, the agency indicates that it is looking into claims made by members of Congress that JUUL funded "holistic health education" camps for children, where it then pushed the "safety" of its products, adding to the mounting evidence that JUUL caused a new generation of nicotine addiction among the nation's youth.
The warnings raise concerns both about the potential intentional marketing toward children, and JUUL's suggestion that vaping is safer than smoking; a claim with little to no scientific backing.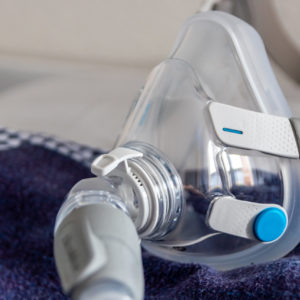 Did You Know?
Millions of Philips CPAP Machines Recalled
Philips DreamStation, CPAP and BiPAP machines sold in recent years may pose a risk of cancer, lung damage and other injuries.
Learn More
'Referring to your [electronic nicotine delivery system] ENDS products as '99% safer' than cigarettes, 'much safer' than cigarettes, 'totally safe', and 'a safer alternative than smoking cigarettes' is particularly concerning because these statements were made directly to children in school," according to the letter. "Our concern is amplified by the epidemic rate of increase in youth use of ENDS products, including JUUL's products, and evidence that ENDS products contribute to youth use of, and addiction to, nicotine, to which youth are especially vulnerable."
Many of the concerns outlined in the letter were uncovered during a congressional hearing in July, before the House Subcommittee on Economic and Consumer Policy, which focused on examining what role JUUL played in the ongoing youth nicotine epidemic.
"Regardless of where products like e-cigarettes fall on the continuum of tobacco product risk, the law is clear that, before marketing tobacco products for reduced risk, companies must demonstrate with scientific evidence that their specific product does in fact pose less risk or is less harmful. JUUL has ignored the law, and very concerningly, has made some of these statements in school to our nation's youth," Acting FDA Commissioner Ned Sharpless, said in a press release. "In addition, we're troubled about several issues related to JUUL's outreach and marketing practices that came to light in a recent Congressional hearing. We will continue to scrutinize tobacco product marketing and take action as appropriate to ensure that the public is not misled into believing a certain product has been proven less risky or less harmful."
The warning letter states that JUUL's actions constituted the sale or distribution of modified-risk tobacco products without permission by the FDA. The letter notes that evidence presented at the congressional hearing and on JUUL's own website shows that JUUL explicitly or implicitly represented them as having less risk of tobacco-related diseases or being overall less harmful than other tobacco products.
At the camps for school-aged children, a JUUL representative allegedly told minors that JUUL was "much safer than cigarettes", that the "FDA would approve it any day", calling JUUL pods "totally safe." In addition, the representative told one student that he should mention JUUL to a friend addicted to nicotine "because that's a safer alternative than smoking cigarettes, and it would be better for the kid to use."
The representative allegedly told the children that "very soon" the FDA would come out and say JUUL products were 99% safer than cigarettes.
The FDA has said no such thing.
In the other letter, sent by the Center for Tobacco Products, the FDA requested that JUUL turn over all documents related to the incident, its outreach to youth-oriented, faith-based institutions and programs, as well as any training manuals, instructions and other materials provided to those conducting such outreach.
It also requested similar materials be turned over regarding marketing practices to tribal organizations and health insurers, as well as it's "Make the Switch" campaign and its "Switching Program" presentation.
JUUL Vaping Health Risks
The letters come amid growing concerns about the side effects of JUUL and other vaping products, as health officials continue to investigate a multi-state outbreak involving more than 450 severe respiratory illnesses linked directly to vaping, which has resulted in at least five deaths.
On September 6, the U.S. Centers for Disease Control and Prevention issued a warning to the public, urging consumers to avoid vaping for the time being, until more about the illnesses can be determined, such as the cause and source.
In addition to the cases of lung disease, the U.S. Food and Drug Administration (FDA) has received at least 127 reports of seizures and other neurological symptoms believed to be linked to e-cigarette use. The agency is investigating whether there is a direct relationship between vaping and seizures, or other adverse neurological events.
A stream of additional studies published over the last few years have linked e-cigarette use to seizures, pneumonia, fungal infections of the lungs, and respiratory health risks, among many other adverse health effects.
A growing number of JUUL addiction lawsuits are now being filed on behalf of teenagers, young adults and other adults who indicate that they have developed a life-long nicotine problem due to false and misleading advertisements made for years about the vape pen, which most users failed to understand included much higher levels of nicotine that traditional cigarettes.
"*" indicates required fields