Celebrex and Bextra Settlements Resolve 90% of Litigation
October 20, 2008
By: AboutLawsuits
On Friday, Pfizer confirmed that they have reached agreements in principal to settle Bextra and Celebrex lawsuits filed by individuals who suffered injuries like heart attacks and strokes, as well as consumer fraud and state attorney general claims. The settlements will resolve more than 90% of the known lawsuits Pfizer faces involving the drugs.
Celebrex and Bextra are pain medications that were sold by Pfizer to millions of Americans. Also known as COX-2 enzyme inhibitors, the drugs reduce pain and inflammation in the back and neck and pain from arthritis. However, they have also been linked to increased cardiovascular risk, including heart attacks and strokes.
They are non-steroidal anti-inflammatory (NSAID) pain medications, which are part of the same class of medications as Vioxx, which was recalled in 2004 by Merck & Co. as a result of heart risks. Merck is currently in the process of finalizing about 50,000 Vioxx settlements for $4.8 billion.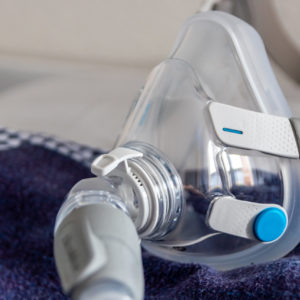 Did You Know?
Millions of Philips CPAP Machines Recalled
Philips DreamStation, CPAP and BiPAP machines sold in recent years may pose a risk of cancer, lung damage and other injuries.
Learn More
Reports of Celebrex and Bextra settlements first began to surface in May 2008, when the Wall Street Journal reported that Pfizer was negotiating with lawyers who represent injured users of the drugs. However, Pfizer did not confirm the settlements until they issued a press release on October 17, 2008.
Pfizer indicates that they have agreed to set aside $894 million to pay Bextra and Celebrex settlements which have been reached on nearly all of the pending personal injury lawsuits that the company is aware of.
The drug maker indicates that $745 million will be used to settle injury lawsuits, $60 million will be applied to state attorney general settlements and $89 million will be applied to Celebrex and Bextra class action lawsuits alleging consumer fraud.
Although no specific figures were provided about the number of Bextra and Celebrex lawsuits settled or the value of each case, the May 2008 report in the Wall Street Journal indicated that lawyers negotiating the cases have been averaging about $200,000 for each Bextra settlement and between $40,000 and $50,000 per case for Celebrex settlements.
Pfizer issued a Bextra recall in April 2005 after it was linked to heart attacks, strokes, blood clots and other injuries such as the Stevens-Johnson Syndrome (SJS), which is a serious and potentially fatal skin reaction. The Bextra Stevens-Johnson Syndrome lawsuits were not included in the announced settlements, as most of these cases have already settled.
While Celebrex was also linked to the heart risks, Pfizer did not recall the medication and it is still on the market today with much stronger warnings.
Benita

October 12, 2020 at 5:42 pm

My mother died in 2000 from complications that I believe wholeheartedly derived from taking Celebrex. I'm not quite sure why she was prescribed this medication because the Doctors weren't sure of her diagnosis either. One says Lupus the other Osteoarthritis so that's still up in the air. But what I do know is that she didn't live long after taking this drug. She was taking 400 MG tablets...I remem[Show More]My mother died in 2000 from complications that I believe wholeheartedly derived from taking Celebrex. I'm not quite sure why she was prescribed this medication because the Doctors weren't sure of her diagnosis either. One says Lupus the other Osteoarthritis so that's still up in the air. But what I do know is that she didn't live long after taking this drug. She was taking 400 MG tablets...I remember visiting her one day because she wasn't feeling well and she was in the bathroom sitting on the toilet and it was full of blood and I remember asking " What's going on with you mom? She replied.."I don't know baby". This wouldn't be the last thing that I recall. She also broke out with hives and began itching intensively. .. Ultimately the lining of her ear hardened and her lunose filled with fluid. She was in excruciating pain before she died so she decided to have surgery to repair the lining of her heart and she died three weeks later.... My mom was a vibrant youthful outgoing women whose life was cut short at the age of 54 ...All because she trusted this so called wonder drug that was anything but ... I pray that others will be cautious before taking this drug...

Latosha

March 5, 2012 at 8:32 am

I feel that they should give everyone who took those medicine because I was taking the celebrex,and I wasn't hospitalized until I took that medicine.Every time I have to go they never could tell me what was wrong,but the first time I went into the hospital they that they had to put me on oxygen because I was having trouble breathing and real bad chest pains and I still go through that today.My fin[Show More]I feel that they should give everyone who took those medicine because I was taking the celebrex,and I wasn't hospitalized until I took that medicine.Every time I have to go they never could tell me what was wrong,but the first time I went into the hospital they that they had to put me on oxygen because I was having trouble breathing and real bad chest pains and I still go through that today.My finger tips got num and hurt alot they do it today as well.It gets hard for me to write and everything.So if you as me they should do right by all of us because don't nobody know my body and what I go through everyday so I have had a lawyer from the third time I was hospitalized because I had to find the right one. Thank You

tom

December 22, 2011 at 3:13 am

my mom had a stroke which none of her doctors would acknowledge, I asked the doctor who was prescribing her tons of celebrex to switch to something safer. of course he changed it to bextra. she is dead now I guess the doctor did his job.Three people in my family are gone because of the medical community. Be careful. I saved my friends fathers life with what I learned about doctors carelessness[Show More]my mom had a stroke which none of her doctors would acknowledge, I asked the doctor who was prescribing her tons of celebrex to switch to something safer. of course he changed it to bextra. she is dead now I guess the doctor did his job.Three people in my family are gone because of the medical community. Be careful. I saved my friends fathers life with what I learned about doctors carelessness with meds.

janice

November 29, 2011 at 6:39 am

i've taken bextra, celebrex and vioxx . over a period of years i've had six stents and diagnosed with coronary artery disease.as well as other things to do with my heart. i just heard about the lawsuit .

Dawnie

October 24, 2011 at 4:54 am

Had major stroke on Celebrex in 2003,Celebrex settled with me in2009. Still waiting for attorneys to release the money. I'll always be on Medicaid & welfare. Age 42. Does anyone else feel taken advantage of by their attorney? Sue your attorney!

MARY

July 9, 2011 at 2:30 am

WHEN IS DEADLINE TO FILE

Frances

February 12, 2011 at 5:34 am

I took celebrex in 2002 and with in a week I was in the ER, the cardiologist told me it was the celebrex, and that he would never give that drug to anybody, well it took me over a years to get back to work,I couldn't even walk to the porch without wanting to pass out.. fast forward, I went back to work, working a few shutdowns and outages here and there, having to take 2 month breaks between jobs [Show More]I took celebrex in 2002 and with in a week I was in the ER, the cardiologist told me it was the celebrex, and that he would never give that drug to anybody, well it took me over a years to get back to work,I couldn't even walk to the porch without wanting to pass out.. fast forward, I went back to work, working a few shutdowns and outages here and there, having to take 2 month breaks between jobs to recover. well this year I started feeling really bad went to the ER and they ask me when I had my heart attack.. well I never knew I had actually had a heart attack, I knew the celebrex caused damage, but I did not know I had a heart attack...

Carolyn

January 30, 2011 at 3:59 am

I am 47 and just suffered a heart attack due to the Celebrex I've been taking for rheumatoid arthritis. I think this drug should be taken off the market. I now have 4 stents in my heart and have about $6,000 in hospital bills to pay.

Roger

December 31, 2010 at 6:56 am

I was prescribed Celebrex for knee and ankle problems, in 2008 that were on the job injuries. I have been taking the 200mg drug daily for the past two plus years. Now I have told my doctor that my stomach does not feel well after taking this drug. He replies that he has never heard of such a complaint from any patients and does not understand why. I also notice that I frequently have the urge [Show More]I was prescribed Celebrex for knee and ankle problems, in 2008 that were on the job injuries. I have been taking the 200mg drug daily for the past two plus years. Now I have told my doctor that my stomach does not feel well after taking this drug. He replies that he has never heard of such a complaint from any patients and does not understand why. I also notice that I frequently have the urge to go compared to before and wonder if my Liver and or Kidneys have suffered. I also have some sharp pain from time to time in the lower portion of my stomach and back. Hmmm. What to do???????????

Ray

December 28, 2010 at 3:43 pm

My husband was hospitalized back in 2005-2006, but upon discharge had to sent to Cardiology due irregular heartbeat and ectc. Now he takes 600mg of beta blocker per day.He was taking Celebrex at this time for shoulder pain.

Florine

August 7, 2010 at 4:31 pm

I had taken celebrex and vioxx for over five years. I called a 1-800 number to submit my information as part of the class action. I was asked immediately if I had suffered a heart attack and I responded "not to my knowledge". I was told that I could not take part in this action. Now in 2010 I was in fact diagnosed with a myocardial infarction of which I was inaware. I had to take Nexium for many y[Show More]I had taken celebrex and vioxx for over five years. I called a 1-800 number to submit my information as part of the class action. I was asked immediately if I had suffered a heart attack and I responded "not to my knowledge". I was told that I could not take part in this action. Now in 2010 I was in fact diagnosed with a myocardial infarction of which I was inaware. I had to take Nexium for many years after starting on Co2 inhibitors and I am in a state of deteriorating held, i.e., poor circulation in my feet. I am only 54 years old and have never had major illnesses. Is there any recourse for the possible side effects caused by these injurious drugs?

carol

June 9, 2010 at 1:51 pm

After 10+ years on Celebrex, my dr. took me off because of developing kidney disease. After 9 months off the drug, I am finally getting my kidneys into the normal range. The co-pay cost to me for all those years was not worth the labs I have had to undergo or the long-lasting pain and suffering. I do think the company should be held responsible and reimburse us the cost of medicine and dr. visi[Show More]After 10+ years on Celebrex, my dr. took me off because of developing kidney disease. After 9 months off the drug, I am finally getting my kidneys into the normal range. The co-pay cost to me for all those years was not worth the labs I have had to undergo or the long-lasting pain and suffering. I do think the company should be held responsible and reimburse us the cost of medicine and dr. visits and lab tests.

Ed

January 25, 2010 at 10:23 pm

About 20 yrs ago my wife was diagnosed with Rheumatoid Arthritis and was prescribed celebrex by a doctor. She took it for about 8 yrs and had stomach problems regularly. Then one day she couldn't even stand up so I rushed her to the ER and was told she had a perforated ulcer. She almost died, she developed peritonitis and was hospitalized for 21 days. She finally recovered and her meds were ch[Show More]About 20 yrs ago my wife was diagnosed with Rheumatoid Arthritis and was prescribed celebrex by a doctor. She took it for about 8 yrs and had stomach problems regularly. Then one day she couldn't even stand up so I rushed her to the ER and was told she had a perforated ulcer. She almost died, she developed peritonitis and was hospitalized for 21 days. She finally recovered and her meds were changed. She had constant recurring stomach problems every day since then. In Feb. 2009 she had a stroke and was paralized temporarily on her left side, but once again she recovered. About 2 months later she became very ill again, so once again she was taken to the hospital, they told us she had a ruptured bowel due to a thinning of the intestinal lining. Things did not look good. Two and a half days later my wife of 46 yrs. died from massive infection at age 61. This cost over all in the neighborhood of $400,000. I think these people should be held accountable for the drugs they sell and the damage they do to PEOPLE and their families.

judy

November 10, 2009 at 3:37 pm

I want everyone to know that my husband who was fit/trim and healthy had started taking bextra for hip pain after falling in a dry well at work, he was 45yrs old. He took this med for 1yr and decided hip surgery was best. In 2005 he suffered a massive heart attack age 46yrs that ended his life. This drug destroyed my husband, my childrens father and our dreams. Bextra is to blame for alot of in[Show More]I want everyone to know that my husband who was fit/trim and healthy had started taking bextra for hip pain after falling in a dry well at work, he was 45yrs old. He took this med for 1yr and decided hip surgery was best. In 2005 he suffered a massive heart attack age 46yrs that ended his life. This drug destroyed my husband, my childrens father and our dreams. Bextra is to blame for alot of injury suffered to all who took it and those who loved them.

Matt

September 30, 2009 at 1:07 pm

I started taking Celebrex for joint pain. I was taking 200mg a day and after a few months I developed bloating and weakness and was eventually diagnosed with Kidney disease. I am in the Air Force so I can not go after my doctors but is there any way I can go after the makers of Celebrex? I will eventually lose my kidneys but at the moment we caught it in time. I now have to remain on blood pressur[Show More]I started taking Celebrex for joint pain. I was taking 200mg a day and after a few months I developed bloating and weakness and was eventually diagnosed with Kidney disease. I am in the Air Force so I can not go after my doctors but is there any way I can go after the makers of Celebrex? I will eventually lose my kidneys but at the moment we caught it in time. I now have to remain on blood pressure meds and cholesterol meds.

Bob

September 15, 2009 at 4:57 am

I am surprised that no one is talking about how much gastrenterologiacl injury has been cause by celebrex in the form of gi bleed out. My understanding is that last year 130,000 were hospitalized with gi bleeds and 16,500 deaths were caused by celebrex bleeding ---- any attorneys listening

Arlene

September 4, 2009 at 6:23 pm

I have taken Bextra and Vioxx

Patrice

June 13, 2009 at 6:47 am

I used celebrex and I had to stop because it was causing my stomach pain. My stomach has became so sensitive that I can no longer take ibruprophen without it causing stomach pain. This happens everytime I try to take ibuprofen at night. I am not sure if this pain and sensitivity will ever go away.

vanessa

June 3, 2009 at 7:08 pm

well I was on celebex from1999 until I found out what was causeing the problem and every weekend I was calling the emergecy to come to my house to slow my heart down and to put some medicine under my tounge then they took me to the hosiptal to stay a few days until I got better I had been so sick behind celbex so can some one help me.

cathy

June 2, 2009 at 6:57 pm

I took bextra and celebrex for my shoulder and left knee ,they saidit was for painit really didnt do much like they said as a matter of fact i think it made them worse. I still have problems. I have back problems as well ,i think i my is a whole lot worse than its ever been, so now i have to go to a pain clinic for my back.

Janet

March 7, 2009 at 7:59 am

Celebrex saved my life. I was a 33 in 1994 new mother of twins when I noticed I had a very painful lump below my left breast. I went to the Dr. and she said "We know it isn't breast cancer because breast cancer doesn't hurt" and that was the end of that. But while I was there I asked her for something to reduce the pain and inflammation in my aching knees and she prescibed Celebrex. Within a week [Show More]Celebrex saved my life. I was a 33 in 1994 new mother of twins when I noticed I had a very painful lump below my left breast. I went to the Dr. and she said "We know it isn't breast cancer because breast cancer doesn't hurt" and that was the end of that. But while I was there I asked her for something to reduce the pain and inflammation in my aching knees and she prescibed Celebrex. Within a week the lump started decreasing and finally resolved to a tiny spec I could barely feel. I went off Celebrex in Dec, 2004 of my own accord and by 2005 the lump was back. By 2006 it was large enough to be felt and painful but I kept thinking what the Dr. had told me that breast cancer wasn't painful so ignored the growing lump until 2008 when it became too painful to sit, stand or lay down. I was diagnosed with Stage 2 Grade 3 very aggressive Triple negative breast cancer, I was critically ill and my life was in danger. Sio I had surgery, toughest chemo available and enough radiation to make me a crispy critter. And am doing fine now. But I would have been dead if it hadn't been for Celebrex because my family doctor would have taken too long to recongize it as breast cancer. If my cancer returns because the triple negative lack protien receptors hormonal or biological controls wouldn't work on it only chemo. And chemo is only partially effective because many cancer stem cells can actually pump out the chemo. On the advice of my Oncologist now I take 1@200 tablet of Celebrex and 2 asprin a day and hope it will help prevent any cancer spread. I am very sorry to read about everyone elses troubles as obviously this can be a dangerous drug. But my cancer is more deadly. The chemo I was on caused heart attacks in 37% of all people with healthy hearts. So an overall 100% increase over an original 4% risk is still only 8% risk of heart attack with Celebrex. So I will continue to take a low dose of Celebrex but take the precaution of taking aspirn to reduce the chances of clotting. Celebrex in Canada is a valuable anti-cancer drug. Many people are alive because of it. Asprin is another miracle drug that would never have been approved today.Good luck and God bless all of you. Janet

marilyn

February 21, 2009 at 10:36 pm

everyone involved with the celebrex litigation i wish to offer my testomony as to the long list of conditions and diagnosis that celebrex has caused in me physically. HEART FAILURE, ISCHEMIC HEART DEFECT, APICAL ATTUTENTATION, CVA(stroke), PROPLASED MITRAL VALVE, ISCHEMIA, PERPHAL NEUROPATHY, SEVERVE DETORATION OF MY SPINAL COLUMN AREA INVOLVING LEVELS C-1 C-2 and C-4 and C-5, MUSCLE WASTING IN AL[Show More]everyone involved with the celebrex litigation i wish to offer my testomony as to the long list of conditions and diagnosis that celebrex has caused in me physically. HEART FAILURE, ISCHEMIC HEART DEFECT, APICAL ATTUTENTATION, CVA(stroke), PROPLASED MITRAL VALVE, ISCHEMIA, PERPHAL NEUROPATHY, SEVERVE DETORATION OF MY SPINAL COLUMN AREA INVOLVING LEVELS C-1 C-2 and C-4 and C-5, MUSCLE WASTING IN ALL THE INTERRIOUS AREAS and lastly I AM SLOWLY DYING FROM THESE EFFECTS AS OF THIS MOMENT AND STILL HAVE TO WORK PHYSICALLY AT NURSING WHICH I HAVE DONE SINCE 1988 and I am permently disabled since 2002 as I took the drug CELEBREX for an on -the -job work injury defined as being work related carpal syndrome by mistake of the company's doctor an orthopedic surgeon. Let me advise that I do not have any finicial means as I survive on a meager salary being a nursing assistant and it is totally HELL that these people put me in HELL and the only recourse is to recieve all the finicial rewards that i consider blood money to inorder to have the OPEN HEART SURGERY THAT I NEED SO THAT MAYBE OR EVEN PERHAPS I CAN LIVE BUT THAT IS UNLIKELY> I ONLY 43 years old and i won't live to see the age of 50. my 2 daughters are heart broken over this but i tell them to pray for me and be strong.

BJ

December 7, 2008 at 3:53 am

This is to Judy--I know what you are going through --Cause I had the same problem with Celebrex & I also was offered $2,000.00 & my hospital bills were over $10,000.00 not encludeing the Heart Specialist. I was only 48 yrs old & no History of Heart Problem ---I am very upset also when that the only pill I took back in 2001. I only took 100milgrams but it was for about 18mo's & they[Show More]This is to Judy--I know what you are going through --Cause I had the same problem with Celebrex & I also was offered $2,000.00 & my hospital bills were over $10,000.00 not encludeing the Heart Specialist. I was only 48 yrs old & no History of Heart Problem ---I am very upset also when that the only pill I took back in 2001. I only took 100milgrams but it was for about 18mo's & they said Pfizer wasn't even considering paying anything to people who took 200 milgrams & below--I Think that just wrong & they should pay us more just like the other people who took higher doses. We suffered just like they did --Now I can not do the things I have done before Cause I have Heart Meds to take & a Stint in Heart. Plus a Damge Heart--Only God Can make them treat us Fairly. I pray that they will pay alot more. BJ

Gladys

November 28, 2008 at 4:37 am

I lost my husband Aug. 23, 2005 he was taking celebrex for his knees. He was a healthy young man with only pain in his knees. He started taking celebrex in 2004 stop Dec. 2004. Started back July 2005 passed away Aug 2005 it was not a heart attack or stoke. The doctor said that Celebrex kill my husband. Now I am waiting to see what the court is going to do.

judy

November 26, 2008 at 1:24 am

please e-mail me at judydelaine@frontiernet.net if you would like to vent with me .

judy

November 26, 2008 at 1:21 am

I also took celebrex and had a heart attack, {massive] damage to my heart, I was only 53 years old and in good health ,worked full time but unfortunatlly my shoulder and hip started aching and stupid me I seen my dr. and he gave me a rx. for celebrex,I started taking it june 6 2002 and by july I was having real problems ,I wore a heart monitor for 2 days but it didnt work [malfunctioned]. I trudge[Show More]I also took celebrex and had a heart attack, {massive] damage to my heart, I was only 53 years old and in good health ,worked full time but unfortunatlly my shoulder and hip started aching and stupid me I seen my dr. and he gave me a rx. for celebrex,I started taking it june 6 2002 and by july I was having real problems ,I wore a heart monitor for 2 days but it didnt work [malfunctioned]. I trudged on but was feeling sooo bad ,In nov 2002 I went to emergency room given rx for heartburn ,I told them it was my heart,they said your to young, Went to emergency again in dec more heartburn meds ,told them ITS MY HEART,no your to young.Went to a walkin urgent care in jan 2003 told them its my heart ,no your to young , I lost it and started to cry the Physian aid ask if I would feel better if he did a EKG ,I said yes I would ,He did the ekg and all hell broke loose ,I was given nitro, asprin and im not sure what else .But come to find out it was an OLD MYCARDIAL INFRACTION, I had already suffered a heart attack probably shortly after I started taking celebrex I believe it was in july 2002 ,Anyway I had heart surgery jan 27 2003 ,they said I was very lucky I finally was diagnosed since my heart was so severely damaged .I went back to urgent care and thanked the P A for listening to me .Needless to say im totally disabled,and on 3 different heat meds.And my medical bills totaled $250,000.00,AND BY THE WAY PFIZER OFFERED ME $2000.00 settlement thats two thousand dollars .As you can tell im very very angry.

Lyndsey

November 11, 2008 at 9:45 pm

My father just passed while on the drug Celebrex. I'm not a money-grubbing person but I hope its not to late to get some of the settlement.

JoAnn

November 4, 2008 at 12:33 am

I took Bextra and had a stoke in May 2004 and have not worked since then. The after effects caused an unsteady balance issue which resulted in a fall that broke my arm, injured my leg and face. I was forced into an early retirement/disability status. I am hopeful that everyone who has sufferred as a result of Bextra will receive a settlement.

Abraham

October 24, 2008 at 6:06 am

Celebrex and brextra settlement should be given to everyone that had a HEART attact or STROKE WIith out Question, they charge you all that money fo the drug and when it almost kill you they want to show favortism to some , we have have waited long enough. let's do the right about these issue.I have a relative in the business they make lot of money, and like the Katrina sisuation we have not straig[Show More]Celebrex and brextra settlement should be given to everyone that had a HEART attact or STROKE WIith out Question, they charge you all that money fo the drug and when it almost kill you they want to show favortism to some , we have have waited long enough. let's do the right about these issue.I have a relative in the business they make lot of money, and like the Katrina sisuation we have not straighten out from that, and now the people that have suffered are not treated fairly. Ladies and geltemen we can do better than this. thanks
"*" indicates required fields