Center to Provide da Vinci Robot Surgery Training Simulator
July 10, 2012
By: Irvin Jackson
A new training center in Florida may help address some of the recent problems associated with the use of the da Vinci surgical robot, which has been increasingly linked to a number of serious complications following robotic surgery as use of the complex machine has expanded to smaller hospitals.
The Nicholson Center for Surgical Advancement in Orlando, Florida will be home to a new simulation training center, intended to provide additional resources and experience for surgeons on how to better handle the da Vinci robot.
The program is being run by Mimic Technologies and Florida Hospital Celebration Health and will include advanced surgical simulators that will teach doctors how to properly use the remote-controlled device, which has been promoted as superior to traditional surgical techniques because it results in a smaller incision and quicker recovery times.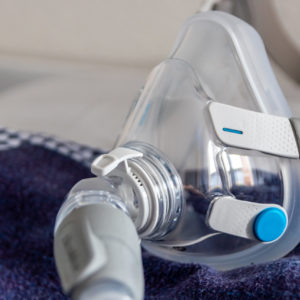 Did You Know?
Millions of Philips CPAP Machines Recalled
Philips DreamStation, CPAP and BiPAP machines sold in recent years may pose a risk of cancer, lung damage and other injuries.
Learn More
The da Vinci Surgical System is a four-armed robotic surgical device that is operated via remote control by a surgeon. The control station is similar to that of a video game, with the surgeon looking through eye holes at a three-dimensional image of the inside of a patient's body and operating the robot's arms with hand controls and foot pedals. The metal arms are tipped with cameras and surgical tools that are supposed to allow operations inside the body cavity with minimally invasive procedures.
The new simulation center comes as concerns and lawsuits over the da Vinci surgical robot have begun to mount in recent months. According to allegations raised in several complaints brought against the manufacturer, Intuitive Surgical Inc., insufficient training is often provided to surgeons and the expensive machine is increasingly being sold to small hospitals, where surgeons are not able to gain the necessary experience with the robot.
Inadequate Training for da Vinci Surgical Robot
At a cost between $1 million and $2.25 million, plus annual maintenance expenses of $140,000.00 per year and replacement parts for each procedure that range from $1500 to $2000, many critics have suggested that surgeons are pushed to use the da Vinci robot before they are adequately trained.
The da Vinci robot has a steep learning curve, and Intuitive Surgical has faced criticism that the training and information provided for surgeons is not sufficient, with only one or two days of operating on human and pig cadavers before surgeons may be expected to perform da Vinci surgery on live patients.
According to a report published in the medical journal Reviews in Urology in Winter 2010, which compared robot-assisted laparoscopic prostatectomy with open and traditional laparoscopic procedures, it can take as many as 200 cases for some surgeons to become proficient with robotic surgery. Researchers found that while a surgeon is learning the new technique, patients may experience outcomes inferior to what they may have received with more experienced surgeons. In addition, the report indicates that some surgeons do not have the patient volume necessary to ever complete their learning curve.
Although most media reports herald the da Vinci robot as a breakthrough medical treatment, an increasing number of individuals throughout the United States are reporting severe complications following surgery, including organ perforations, burns and tears.
The new training program for the da Vinci robot may help some surgeons reduce the risk of problems for their patients.
"If we are going to increase the success of our surgeries, we need partners nationwide to standardize the best simulation training possible," said Dr. Vipul Patel, medical director of the Nicholson Center's Global Robotic Institute, in a press release issued this week. "We must make strides to improve our performance in something as complex and necessary as robotic surgery."
The program will include the use of da Vinci simulators that use realistic surgical scenarios, but do not require patient safety to be placed at risk and frees up hospitals to use the actual robots for more surgeries. It also allows training without wasting resources that must be replenished every time a real da Vinci robot is used.
More than Just Training Problems with da Vinci Robot
According to allegations raised in many product liability lawsuits filed against Intuitive Surgical, the da Vinci problems and complications experienced by individuals following surgery may not only be the result of inadequate training.
Many complaints allege that there are design defects with the da Vinci robot itself, which may allow the monopolar energy used to cut, burn and cauterize tissue to jump or "arc" outside of the surgical field. This could cause damage to surrounding organs, vessels or tissue, such as ureters, arteries, blood vessels, the bowel, bladder or vaginal cuff.
These problems may occur without the surgeon even being aware of the complications, according to allegations raised in lawsuits, resulting in some patients being discharged home after da Vinci surgery only to require additional hospitalization when internal injuries are discovered days later.
In May, a motion was filed with the U.S. Judicial Panel on Multidistrict Litigation to consolidate and centralize the federal da Vinci litigation before one judge for coordinated handling during pretrial proceedings. There are currently only a handful of cases filed, but the number is expected to increase dramatically in the coming months as product liability lawyers review and file additional da Vinci lawsuits.
"*" indicates required fields