Central Line Infections Can Be Reduced by Replacing Connectors: Study
September 19, 2013
By: Irvin Jackson
New research suggests that the number of central line blood infections at hospitals throughout the United States could be significantly reduced if medical providers did a better job changing the connector in patient IV systems.
According to the findings of a study conducted by researchers at Georgia Regents University, use of zero fluid displacement connectors with central line or central catheters that deliver fluids to a patient's body led to a 60% to 94% drop in central line infection rates.
Central line blood infections are a type of healthcare associated infection that affects patients hospitalized and treated for a variety of different conditions. A central line is an intravenous catheter that is inserted directly into a major vein, near to the heart, to draw or transfuse blood or insert medications or fluids. Central line associated blood stream infections (CLABSIs) are infections that are contracted in a hospital setting within a 48-hour window after the central line has been placed.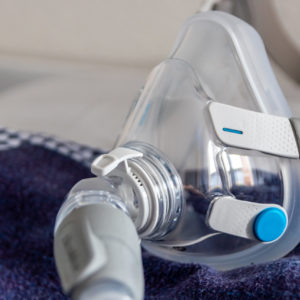 Did You Know?
Millions of Philips CPAP Machines Recalled
Philips DreamStation, CPAP and BiPAP machines sold in recent years may pose a risk of cancer, lung damage and other injuries.
Learn More
It is estimated that 41,000 central line bloodstream infections occur in the U.S. each year, with nearly one in every 20 people hospitalized geting one. The infections usually results in prolonged hospital visits, an increased risk of mortality and increased healthcare costs. The fatality rate can be as high as 25%.
According to the researchers, all fluid going through the catheter must go through the connectors, which usually have a positive or negative pressure that pushes fluid out or draws fluid in when they are disconnected for cleaning or flushing. The researchers said that the process of cleaning and flushing the connectors tends to be when infectious bacteria gets into the system.
Researchers looked at data in six acute care settings in five states. Using zero-fluid displacement connectors instead of positive pressure connectors led to a 60% drop in central line infections. When negative pressure connectors were replaced with zero-fluid displacement connectors, it eliminated 94% of infections. The connectors cost about $1 each.
"We estimate that replacing the connector devices saved about 13 lives in the acute care settings in this study," said Dr. Cynthia Chernecky, the lead researcher and a Professor of Nursing at Georgia Regents University. "This is a very cost-effective way to increase patient safety."
Central Line Infections Preventable
According to a 2011 Consumer Reports study, central line infections only account for about 15% of the 1.7 million hospital infections in the U.S. each year, but they are responsible for 30% of the estimated 99,000 hospital infection-related fatalities.
In recent years, there has been an increasing number of hospital infection lawsuits filed throughout the United States, as experts believe that most of these potentially life-threatening infections in hospitals can be prevented if steps are taken by the facility and staff.
Consumer Reports highlighted a checklist developed to reduce the risk of central-line infections. The checklist calls for healthcare professionals to:
Wash their hands before, and after examining patients or handling the catheter in any way
Disinfect the patient's skin before inserting the catheter and during dressing changes
Use full-barrier precautions, including mask, cap, gown and gloves and covering the patient with a sterile sheet
Avoid groin catheters if possible, as it is one of the most difficult areas to keep clean.
Regularly evaluate the need for catheters and remove them when unnecessary.
"*" indicates required fields