Centrum Multivitamin Lawsuit Over False Health Benefits Avoided
July 09, 2012
By: Ricky Allen
Pfizer, Inc. has agreed to remove some of the health claims used to promote its Centrum brand of multivitamins, after a consumer watchdog group threatened to file a lawsuit accusing the company of false advertising.
In April, the Center for Science in the Public Interest (CSPI) sent a letter (PDF) to Pfizer Chief Executive Ian Read, alleging that separate Centrum multivitamin products carried deceptive claims on their labels – that they support "energy and immunity," "heart health", "eye health," "breast health, "bone health" and "colon health."
The letter indicated that the company was implying, or in some cases directly stating, that Centrum's health benefits have been scientifically established. However, most of these claims were derived from studies that did not pertain to the health claims Pfizer attributed to Centrum.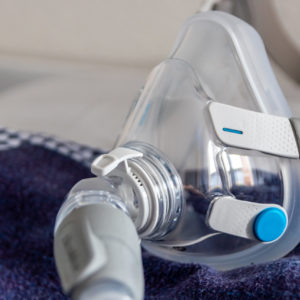 Did You Know?
Millions of Philips CPAP Machines Recalled
Philips DreamStation, CPAP and BiPAP machines sold in recent years may pose a risk of cancer, lung damage and other injuries.
Learn More
In one example highlighting deceptive claims of Centrum's "heart health", a Pfizer commercial states, "Centrum Cardio is the only complete multivitamin with CoroWise phytosterols, an ingredient derived from soybeans that may reduce the risk of heart disease by lowering LDL (bad) cholesterol." However, CSPI claims that there is no little to any evidence as to the effects of phytosterols in hard, dry pills.
Existing research on the effectiveness of phytosterols has involved foods like margarine or yogurt, which help disperse phytosterols in the GI tract to do their work.   In fact, Pfizer has failed to produce any convincing evidence as to their effects in response to previous requests from CSPI, leading the the group to claim that the claims are unlawful because it lacks prior substantiation and is deceptive.
In response, attorneys for Pfizer sent a letter (PDF) on July 5, memorializing their agreement to drop certain "breast health" and "colon health" claims from the labels of the widely used Centrum multivitamin supplements within the next six months. They will also be removed from websites within the next 30 days. In exchange, CSPI has agreed to withdraw the April notice of intention to file lawsuit over the Centrum marketing practices.
The Center for Science in the Public Interest (CSPI) has challenged the advertising practices of major manufacturers in the past, forcing changes in misleading claims associated with other multivitamins.
In 2009, CSPI filed a lawsuit against Bayer over their One-A-Day Men's Multivitamins, alleging that the product contained false and misleading claims that the multivitamin may help prevent prostate cancer.
Bayer promoted the multivitamins in a "Strike Out Prostate Cancer" campaign partnered with Major League Baseball and mentioned on labels that "emerging science" suggested that selenium in One-A-Day Mens multivitamin helped prevent prostate cancer; a claim some experts dispute.
After the allegations were brought to light by the group, Bayer agreed to alter future marketing claims and ultimately reached a $3.3 million settlement with several states that also sued the company, including an agreement that any future claims of health benefits will be backed by sound science.
juan

August 27, 2022 at 7:59 pm

theres cyanide derivative called cyanocobalamin 4,167% most of the pills in Centrums silver Men 50+ the rest lower than 353% of which is FDA approved...it can kill and its approved by FDA that we die from this crap. Who can i talk to sue the centrum company.

Misty

June 23, 2021 at 1:20 am

The new advertising that is preying on individuals with memory loss is false advertising. Saying that if you take a pill and it will help you remember where you left your car keys. It is focused on the vulnerable population of people with memory loss that can never be reversed by vitamins. It's too late and misleading advertising. You should be stopped! People believe commercials and will throw aw[Show More]The new advertising that is preying on individuals with memory loss is false advertising. Saying that if you take a pill and it will help you remember where you left your car keys. It is focused on the vulnerable population of people with memory loss that can never be reversed by vitamins. It's too late and misleading advertising. You should be stopped! People believe commercials and will throw away money when this will not help. You have to focus on people before they forget. But those scare tactics don't sell vitamins. If vitamins were a cure then none of us would have dementia. Even when I took all my multivitamins.

Rakesh

December 3, 2020 at 2:08 am

I been taking Centrum multivitamins an I noticed having breading problems an liver pain upset stomach. I am now reading all side effects an I am really mad that I am taking this product .I am going to call this company maybe investigation
"*" indicates required fields