About 14% of Cerebral Palsy Cases May Involve Genetics, Federal Researchers
October 12, 2020
By: Irvin Jackson
Cerebral palsy is a permanent neurological disorder which can result from brain damage suffered before, during or shortly after birth, leaving children with developmental problems, loss of motor functions and other life-long disabilities.
In many cases cerebral palsy is linked to medical malpractice or mistakes made during pregnancy, labor or delivery, where the infant's brain is deprived of oxygen. However, questions have existed about what role genetics may play in the development of the disability in some children.
In a study published late last month in the medical journal Nature Genetics, researchers with Phoenix Children's Hospital used data from the largest genetic study of cerebral palsy conducted to date to evaluate the link between cerebral palsy and genetic causes.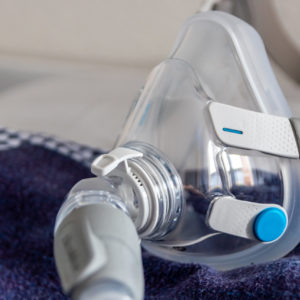 Did You Know?
Millions of Philips CPAP Machines Recalled
Philips DreamStation, CPAP and BiPAP machines sold in recent years may pose a risk of cancer, lung damage and other injuries.
Learn More
The findings indicate that only about 14% of cases may be linked to genetics, leaving the vast majority attributed to other causes and complications, many of which may have been preventable if the proper standards of medical care had been followed.
Researchers looked for spontaneous genetic mutations in the genes of 250 families in the U.S., China and Australia through the International Cerebral Palsy Genomics Consortium. According to the findings, these harmful mutations, which occur when cells make a mistake while copying DNA, appear to occur more frequently in cerebral palsy patients.
These "de novo" mutations could account for about 12% of the genetic-based cerebral palsy cases the researchers examined, with another 2% of cases likely linked to recessive versions of the genes, for a total of 14% of cerebral palsy cases having a likely genetic cause.
"Our results provide the strongest evidence to date that a significant portion of cerebral palsy cases can be linked to rare genetic mutations, and in doing so identified several key genetic pathways involved," Dr. Michael Kruer, a neurogeneticist at Phoenix Children's Hospital and the University of Arizona College of Medicine – Phoenix and a senior author of the article, said in a National Institutes of Health press release. "We hope this will give patients living with cerebral palsy and their loved ones a better understanding of the disorder and doctors a clearer roadmap for diagnosing and treating them."
The study did not address the causes of the other 86% of cerebral palsy cases that had no link to genetics.
Cerebral palsy is a common injury involved in birth injury malpractice lawsuits, which allege that the delays in the delivery or mistakes during treatment caused the infant's brain to be deprived of oxygen.
"*" indicates required fields