Lawsuit Filed Over Sale of Unrepaired, Recalled Vehicles Marked "Certified"
February 24, 2017
By: Irvin Jackson
A number of consumer watchdog and auto safety groups have filed a lawsuit against the Federal Trade Commission (FTC), alleging that car dealerships and manufacturers were allowed to sell used cars that are subject to unrepaired recalls, permitting the vehicles to be sold as "certified" safe. 
The petition for review (PDF) was filed earlier this month in the U.S. Court of Appeals for the D.C. Circuit by Consumers for Auto Reliability and Safety, The Center for Auto Safety, the U.S. Public Interest Research Group (PIRG), the California PIRG, Connecticut PIRG, and Massachusetts PIRG. It seeks to force the FTC to overturn a consent order that the organizations say allows General Motors and car dealerships to mark used vehicles as "certified," even when those vehicles have outstanding recalls.
The groups say that the FTC consent order, issued on December 8, 2016, allows auto dealers nationwide to make false and deceptive claims that vehicles are safe, even though they were recalled and the recall repairs were not completed. They claim that this will allow dangerous cars on the road with defects that could threaten drivers, passengers, and pedestrians.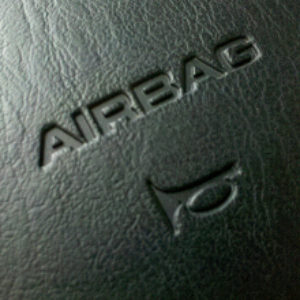 "Even if there is a 100% certainty that an unrepaired safety recall defect will immediately kill anyone who buys a so-called 'certified' car and their family, the FTC would allow car dealers to advertise that car as 'safe' and 'repaired for safety,'" Michael Brooks, Acting Director of the Center for Auto Safety, said in a press release. "Clearly the Court should intervene and force the FTC to reverse itself."
According to the plaintiffs, the FTC's consent order, which was filed in a matter involving General Motors, Lithia Motors, Inc. and Jim Koons Management Company, works as a "de-facto" standard for the entire auto industry.
The decision came at a time when the auto industry has been reeling from a number of massive recalls, including tens of millions of vehicles affected by defective Takata airbags that could overinflate and explode, and GM ignition switch problems that could disable airbags and seatbelts in the event of an accident.
The groups say that the order is already having an effect. Following the Takata airbag recall, companies had told dealers they could not sell used vehicles as "certified" if the Takata airbags had not been replaced. However, the groups indicate that once the FTC order went through, Ford gave its dealers permission to sell vehicles as "certified" even if they still contained the airbags.
"*" indicates required fields