Chantix Litigation Heats Up as Lawsuits are Filed
July 16, 2008
By: AboutLawsuits
At least two lawsuits have recently been filed in federal court by users of the anti-smoking drug Chantix who suffered psychological side effects. The medication has been associated with an increased risk of suicide and unusual behavior, which been led to hundreds of reported deaths and severe injuries. Chantix lawyers expect that these are the first of many lawsuits that will be filed involving this drug, as other potential cases are being investigated throughout the country.
Chantix is a prescription drug manufactured by Pfizer Inc., which was approved by the U.S. Food and Drug Administration (FDA) in May 2006. The unique anti smoking drug has varenicline tartrate as its active ingredient, which works by affecting nicotine receptors in the brain. This reduces nicotine cravings and helps people successfully quit smoking. However, over the past year the drug has been linked to a number of serious and potentially fatal side effects.
In November 2007, the FDA initiated a review of the medication after receiving reports of at least 39 suicide deaths among users of Chantix and nearly 500 reports of suicidal thoughts and behavior. Since that time, Pfizer has updated the warning label several times to add information about possible suicide side effects, and other psychological problems that have been associated with the drug.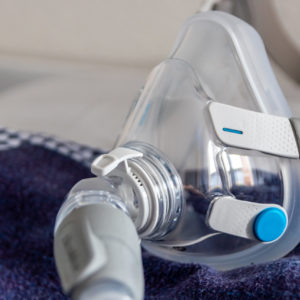 Did You Know?
Millions of Philips CPAP Machines Recalled
Philips DreamStation, CPAP and BiPAP machines sold in recent years may pose a risk of cancer, lung damage and other injuries.
Learn More
The first known Chantix lawsuit was filed last week in the U.S. District Court in Indianapolis by Linda Collins, the widow of David Collins, who committed suicide in January 2008 after starting the medication in October 2007. Collins had no history of mental illness, and the litigation alleges that his death was caused by Pfizer's failure to adequately warn about Chantix suicide side effects.
A second lawsuit in the emerging Chantix litigation was filed in the U.S. District Court for the Eastern District of Pennsylvania by Brian Kline, who was hospitalized in August 2007 as a result of an alleged drug induced manic and violent psychotic episode. He claims that Pfizer knew or should have known about the impact Chantix has on the brain, and deliberately excluded people with a history of mental illness from clinical trials.
During its first full year on the market in 2007, Chantix generated sales of $883 million and was expected to become a blockbuster medication for Pfizer. However, following the safety concerns which have emerged, many users have begun looking for safer alternatives to help them quit smoking. In addition, last month federal regulators indicated that Chantix should not be used by pilots, air traffic controllers or operators of commercial motor vehicles like trucks and buses.
Laura

April 5, 2022 at 11:50 am

Short version.. I can't recall the exact dates, but I can get all the info. I took Chantix 2 different times about 10 years ago. 2 years ago I was diagnosed with a brain tumor and had immediate brain surgery. 2 years now it looks like it may be coming back. It was not cancerous, but very large. There is no history of this in our family. I am 47 years old. If Chantix may be a part of this, please c[Show More]Short version.. I can't recall the exact dates, but I can get all the info. I took Chantix 2 different times about 10 years ago. 2 years ago I was diagnosed with a brain tumor and had immediate brain surgery. 2 years now it looks like it may be coming back. It was not cancerous, but very large. There is no history of this in our family. I am 47 years old. If Chantix may be a part of this, please contact me by email with who I should contact.

Katie

November 18, 2021 at 10:26 am

My husband took Chantix and passed away from Glioblastoma

Brian

November 29, 2015 at 8:43 pm

I took chantix in 2007 and was diagnosed with a brain tumor in 2015. I just had it removed. from reading all the similar posts there seems to be a correlation to chantix and brain tumors. We need to get this poison off the market before it harms another person

Brian

November 29, 2015 at 8:43 am

I took chantix in 2007 and was diagnosed with a brain tumor in 2015. I just had it removed. from reading all the similar posts there seems to be a correlation to chantix and brain tumors. We need to get this poison off the market before it harms another person

Melinda

September 26, 2013 at 1:28 am

My mom took Chantix for about 12 weeks in the beginning of 2012. In July 2012 she was diagnosed with a GBM and passed away 11/17/12. Anyone who has experienced any kind of brain tumors after taking Chantix please contact me! Thank you.

Roxana

September 14, 2013 at 1:12 am

We lost my MIL 6/24/2012 AA3....she was a chantix user 2x and was a smoker again at the time tumor was found...has any yet to find a link between the drug and brain tumors? Please contact me...thanks

Debika

October 19, 2012 at 3:47 pm

I feel for everyone posting their stories of the personality changes they went through when taking Chantix, and the depression they suffered through. I would like to know if anyone has been diagnosed with Rheumatoid Arthritis as a result of taking Chantix? I was on it for 6 weeks, quit smoking 2 weeks before, and blew up like a tick one day, out of the blue. Went off Chantix, saw plenty of docto[Show More]I feel for everyone posting their stories of the personality changes they went through when taking Chantix, and the depression they suffered through. I would like to know if anyone has been diagnosed with Rheumatoid Arthritis as a result of taking Chantix? I was on it for 6 weeks, quit smoking 2 weeks before, and blew up like a tick one day, out of the blue. Went off Chantix, saw plenty of doctors until one finally diagnosed me with RA and started me on Methotrexate, and eventually Enbrel in addition to, in order to control my symptoms enough to still be mobile and able to work. No history in my family, no previous symptoms. I read so much about the psychological effects, just wondering if anyone has lasting physical effects.

georgina

May 22, 2012 at 10:52 pm

I would do anything to sue the makers of zyban .i took it over 8yaers ago now at the time i was a heavy smoker .my docter prescribed zyban to me i took it for two weeks and just collapsed whilst at work .i had seven big seizers i was inchrs away from dying .i had memory loss and its 2012 and ive been left with epilepsy for the rest of my life .i was very fit befoure taking zyban i had never even [Show More]I would do anything to sue the makers of zyban .i took it over 8yaers ago now at the time i was a heavy smoker .my docter prescribed zyban to me i took it for two weeks and just collapsed whilst at work .i had seven big seizers i was inchrs away from dying .i had memory loss and its 2012 and ive been left with epilepsy for the rest of my life .i was very fit befoure taking zyban i had never even faited in my whole life .i now have to take medication forever .i wish i could sue the makers of zyban .i feel my life has been ruined by it .so if anyone fancies helping me i would really be up for it .DO NOT TAKE ZYBAN

Roxana

March 24, 2012 at 9:34 pm

I would like to talk to the people who have GBM or AA3 My mother in law just diagnosed with anaplastic astrocytoma GRADE 3 which is a step below GBM.....PLEASE ANY HELP would be appreciated.....she took chantix about 2.5-3years ago.....

Courtney

February 5, 2012 at 5:22 am

Hello guys, My mother was 50 years old when she was diagnosed with a GBM. I have long suspected that the tumor was somehow linked to her taking chantix. she started taking chantix about 2 years before we found the tumor, she stopped and started taking it again about 9 months before the diagnosis. Her tumor originated in the right paraital lobe. (the very lobe that chantix affects-i do believe.)

Brooklyn

January 15, 2012 at 1:16 am

This is in regards to *Susan ,*Michael, *Trudy, and *Bryan. My Mother also took this drug and was dx with glioblastoma in July. This was found about four months after taking the drug. She made me stop taking it right then. I was only on my second day. If anyone else has had this same experience please write about it. I have done some research and found ALOT of brain rumors and brain cyst. Pleas[Show More]This is in regards to *Susan ,*Michael, *Trudy, and *Bryan. My Mother also took this drug and was dx with glioblastoma in July. This was found about four months after taking the drug. She made me stop taking it right then. I was only on my second day. If anyone else has had this same experience please write about it. I have done some research and found ALOT of brain rumors and brain cyst. Please tell your story!

sue

August 24, 2011 at 4:50 pm

I had taken chantix too. I use to be a really nice person and have went from dr to dr and just wondering if taking this could explain why i feel like living a normal everyday life is a hard task for me. I feel like im going nuts and i cant function right. here are some of my symptoms but not all. Mainly my brain has stopped working and i am mean and snap. severe anger Rage calcium build-up in [Show More]I had taken chantix too. I use to be a really nice person and have went from dr to dr and just wondering if taking this could explain why i feel like living a normal everyday life is a hard task for me. I feel like im going nuts and i cant function right. here are some of my symptoms but not all. Mainly my brain has stopped working and i am mean and snap. severe anger Rage calcium build-up in my kidneys balance problems speech problems very irritated depressed suicidal thoughts going from sad to angry facial numbness chest pains constant headache, memory, thought process problems brain cyst

Robert

August 8, 2011 at 3:21 am

I am 35 years old. I smoked from the age of 13 til I took chantix last october. At first I praised the drug because it was doing what it was meant to. I kept a log of the timeline and had some similarities in side effects but being generally well balanced, I was doing ok. Most recently I have been getting worse as time goes. I did the 12 week regiments required. I am experiencing severe anger. Rag[Show More]I am 35 years old. I smoked from the age of 13 til I took chantix last october. At first I praised the drug because it was doing what it was meant to. I kept a log of the timeline and had some similarities in side effects but being generally well balanced, I was doing ok. Most recently I have been getting worse as time goes. I did the 12 week regiments required. I am experiencing severe anger. Rage. And even sadness and emotional reactions to normal every day events. I have lost relationships and even strained unbreakable bonds. In all my years on this planet I have NEVER been an angry person. I have not been violent until recently either. This drug has ruined my personality to a degree in which people don't know me. I want my life back.

Jay

January 20, 2011 at 6:38 pm

Took chantix for about 6 months. I started experiencing constant headache, memory, thought process problems, etc, and was diagnosed with large brain cyst. Have always wondered if Chantix was the cause.

jessica

January 15, 2011 at 3:27 am

I share many of your same stories. This is a very bad drug and i think we all, and many more need to push for this drug to be banned and force this drug company to pay our hospital, mental health, and allergy bills! Also lost work, jobs, and marriages! This drug turns your life upside down. I have felt the same as many of you. I started out with the vivid dreams. Within the first week I woke up to[Show More]I share many of your same stories. This is a very bad drug and i think we all, and many more need to push for this drug to be banned and force this drug company to pay our hospital, mental health, and allergy bills! Also lost work, jobs, and marriages! This drug turns your life upside down. I have felt the same as many of you. I started out with the vivid dreams. Within the first week I woke up to dreaming I was stabbing my boyfriend, I was making stabbing motions at his back while he was asleep. I began to become very irritated and depressed and had suicidal thoughts. I started breaking down sobbing at work, going from sad to angry. When my contract was over it didn't get renewed. This continued even after I stopped taking the medicine. I almost jumped out of my car while i was doing 30 miles an hr to go punch some one i didn't even know for no reason. i got a rush of complete madness and opened the door, mean while the little voice in the back of my head, me, said don't do it what are you doing?!! I went to the doctor because i wasn't feeling good, meanwhile through the appointment i was crying. My throat was swelling up and i had been having feelings like i was going to have seizures, and blacked out, and had facial numbness and chest pains, cold sweats. I told the doctor that I had been taking chantix and the doctor said it cant be that and that the side effects rarely happen. The doctor said nothing was wrong with me and sent me home! Three days later I was in the emergency room with major huge hives covering my entire body. My ankles where swelling so big i thought my skin was going to burst. The doctor was able to temporarily stop the reaction, prescribed me medication that i had to take for 7 days. As soon as my medication began to wear off the hives would start again. The hives continued for those 7 days and finally stopped. I had to take prednisone, pepcid ac, and benedryl. if u start getting the hives get to a store and take pepcid ac and benedryl. if that doesnt stop them got to a doctor/emergency room. if they are bad go to the emergency room right away! luckily the hives stopped after 7 days of the medicine which was all i had thank goodness. i told the emergency staff i had taken chantix and they said allergic reactions can be caused by a lot of things but we have no way to know what caused your reaction. I did temporarily quit smoking but after all the insanity it drove me back to smoking. Since then i still have issues everyonce in awhile, when i smoke i taste the taste of how the chantix made the cigarettes taste even after not taking chantix for over a year. I have always been a normal person with a sound mind till i took chantix. i hope that the hives never come back and that my mind will stay normal. can anyone post about how long if ever they get normal. i can't even seek help anymore because when i lost that job i lost my medical insurance.

bryan

December 16, 2010 at 11:57 pm

Hello everyone, my post is in response to susan and michaels posts, my aunt, who is only 53, was on chantix through 2009, october of 2009 she started having balance problems similar the above mentioned, tripping over things as well as speech problems, my uncle took her to the hospital where she was diagnosed with glioblastoma. I am really starting to think there is a link between this drug and bra[Show More]Hello everyone, my post is in response to susan and michaels posts, my aunt, who is only 53, was on chantix through 2009, october of 2009 she started having balance problems similar the above mentioned, tripping over things as well as speech problems, my uncle took her to the hospital where she was diagnosed with glioblastoma. I am really starting to think there is a link between this drug and brain tumors, i would like to get in contact with either susan or michael to compare cases

Carter

December 9, 2010 at 6:09 pm

I was prescribed Chantix by my doctor to quit smoking in May of last year. He scared the crap out of me with the horror stories but still said it was safe. I started to have nightmares while AWAKE! I stopped taking it after about 6 weeks and have been depressed ever since, as well as had other things in my life affected. I even turned to alcohol to drown the feelings and it worked for a bit, but[Show More]I was prescribed Chantix by my doctor to quit smoking in May of last year. He scared the crap out of me with the horror stories but still said it was safe. I started to have nightmares while AWAKE! I stopped taking it after about 6 weeks and have been depressed ever since, as well as had other things in my life affected. I even turned to alcohol to drown the feelings and it worked for a bit, but now, it enhances the depression and I end up crying for hours for no reason. This truly is an evil drug and should NEVER be consumed by any living being.

Jill

September 19, 2010 at 5:10 am

Olivia-I started Chantrix this past Jan 10. As soon as I started the second week, I began to break out in a hive like rash which has not stopped and the doctors keep telling me it can't be the Chantrix. That has to be out of your system by now. I have just started seeing an allerigist and she is running more tests because all the normal things one might be allergic to have all come back negative.[Show More]Olivia-I started Chantrix this past Jan 10. As soon as I started the second week, I began to break out in a hive like rash which has not stopped and the doctors keep telling me it can't be the Chantrix. That has to be out of your system by now. I have just started seeing an allerigist and she is running more tests because all the normal things one might be allergic to have all come back negative. These hives are destroying my life. They cover my body and are painful at times. I just heard about this site tonight.

Sarah

September 8, 2010 at 3:14 am

I took Chantix 4 years ago and the only side effects I had was vivid dreams. Guess I am one of the fortunate ones.

Theresa

June 13, 2010 at 8:23 pm

Hi, my name is Theresa. I started taking chantix in late 2007, i was 42 yrs old. Like other comments of people who had terribe side effects of this medication, I too became out of control with my manic episodes. I attemted suicide in march 2008, luckily my son found me & I was sent to the ER only for them to put me on the 3rd floor pysch unit for 3 days. I missed out on my family life, my gran[Show More]Hi, my name is Theresa. I started taking chantix in late 2007, i was 42 yrs old. Like other comments of people who had terribe side effects of this medication, I too became out of control with my manic episodes. I attemted suicide in march 2008, luckily my son found me & I was sent to the ER only for them to put me on the 3rd floor pysch unit for 3 days. I missed out on my family life, my grandchildren didnt understand why they couldn't come & see Nana, Then I developed diabetes, a heart condition (mitral valve prolapse) & numbness on the right side of my body (even my eyelids & lips) & tingling in my toes & fingers. My coordination is not like it used to be, I sometimes walk like I am drunk, & have fallen on several occasions, the worse on was this past fall 2009, I fell & broke 3 ribs, my speach still gets slurred, my memory is shot, I get so confused sometimes that i cant remember my grandchildrens names or birthdates. My very vivid nightmares continue, I have severe headaches ( i never had a headache before this unless i had a sinus infection, which wasn't very often) While I nap or sleep, I am suddenly awakened by uncontrolable jerking of my limbs. I used to be a nurse, but I am now on disability, my muscles & joints ache constantly, My feet & hands go into spasms & cramp up. I can barely walk, & when I do it is only for a VERY short distance. I have begun to have calcium build-up in my kidneys, blood vessels & lord only knows where else. everytime I see my Dr. which is usually monthly (sometimes more often) the pain got so severe in my back that I had my nerves burnt into twice, the would not do it the third time because it would only last for a couple of months. I have had cortisone shots in every place imagineable(shoulders, knees, hips, hands, heels, even my tailbone) but the relief was only minimal & didnt last long. Now they say I have spinal stenosis, Rheumatoid arthritis, fibromyalgia & countless other diagnosis. I live on pain meds just to help me get thru the day. But my worst point was in mid 2008 when I COULD NOT walk. I had to be carried everywhere, could not clen myself after using the bathroom, & surely could not take a bath or get dressed on my own (thank god for a daughter in law that is a CNA, & a son that is an EMT. I expect these things will only get worse over the years, The goverment should not allow these to be marketed without more controlled experimental testing by volenteers that are studied for a greated period of time especially after the drug has been stopped. Because that is when most of the longterm effects happen...God bless all of us guinea pigs that have no knowledge of the most life threatening side effects...

terri

April 7, 2010 at 9:18 pm

Tiffeny, I feel your pain. I really do. I could've written your story. Please, read mine...so, you don't feel so alone. Know this tho...you are NOT crazy!! I took two scripts of Chantix between Oct. '06 and Oct. '7. Two hospital stays in '08. Jan. '08 - - taken by ambulance in middle of nite w/horrific headache, throbbing chest pain, stomach spasms that felt like contractions, fever and c[Show More]Tiffeny, I feel your pain. I really do. I could've written your story. Please, read mine...so, you don't feel so alone. Know this tho...you are NOT crazy!! I took two scripts of Chantix between Oct. '06 and Oct. '7. Two hospital stays in '08. Jan. '08 - - taken by ambulance in middle of nite w/horrific headache, throbbing chest pain, stomach spasms that felt like contractions, fever and couldn't catch my breath. Was put on oxygen, morphine and antibiotic 24/7 for a little over a week. Released w/diagnosis - - possible virus. Had dreams so real, I could no longer decipher if I was awake or not!! Deceased loved ones came to my room at nite and tried to convince me to come w/them. They described heaven in such a beautiful way I was ready!! We laughed, hugged, they were sooo happy. And, I....I was just plain tired of living. Wasn't sad, glad, mad...nothing, just flat. I hated my husband w/a vengeance. Wanted to just put a pillow over his face for 5 minutes...and put him out of my misery. I begged for a divorce. He took up residence in spare bedroom. So, 'm married to the love of my life for 36 years...proud mom of 2 daughters and most proud of being na na to my six loves. May '08 - - took drive to rural area. Parked on closed used car parking lot...downed 240 sleeping pills, cut self w/mini razors, woke up six days later in ICU surrounded by family and a priest. Woke up as I was being taken off life support. My family was horrified. Babysitting rights revoked. No one could believe I was capable of doing something so outrageous. They wanted answers!! Spent time in psyche unit, have spent past two years in intense out-patient therapy, individual and group therapy, psyciatrist and therapist. My job, which I've loved for 23 years, thank God is mine again. My computer had been confiscated and checked over...I had been online "searching" suicide methods for 6 months prior to attempt.... What am I trying to say, here, Tiff??? I want you to know I DO KNOW first hand what you went thru....cause I was THERE!! Look up the history of varenciline tartrate - - cytosine...you will see that Pfizer KNEW years before they rushed it to market....that this drug is TRULY...A LOBOTOMY BY MOUTH. Forgive yourself, Tiff. You were not in your right mind. Chantix owned you as well as it did thousands of others. It wasn't our fault. You'll see. Our day of vindication awaits. God bless you.

Tiffeney

April 5, 2010 at 4:36 pm

I was on Chantix for over a year off and on. it started Sept of 07 my husband was on it also. he went off on the deep end and moved out because of a movie channel. I became extremely depressed. I cried all the time. For no reason I cried. Still taking chantix though because I really wanted to quit smoking and turn my life around. Extremely active in the gym so there should be no reason for [Show More]I was on Chantix for over a year off and on. it started Sept of 07 my husband was on it also. he went off on the deep end and moved out because of a movie channel. I became extremely depressed. I cried all the time. For no reason I cried. Still taking chantix though because I really wanted to quit smoking and turn my life around. Extremely active in the gym so there should be no reason for depression. I went to my dr and she put me on Cymbalta 60 mg. Started getting better for a month or so and that was in Jan of 08. Still taking Chantix off and on. In my mind I became delusional. My insides felt so deep I just wanted to rip them out. I could not pull myself out of the stage of depression I was in. Suicide was my only answer. I was not afraid of death. I dreamed of dying in many different ways. Then I stared reading about suicides and it just became a part of my life. I was going to kill myself. I told my husband I was going to kill my self. So one day I emailed him and told him that today was going to be the last day of my life. I took about 40 ambien. I called him and told him goodbye. He did not want to leave happy hour so he ignored my cry for help. My son had switched shifts that day with a co-worker and came home early. So I was about an hour into whatever you want to call it. The rest is just a blank. Woke up in the physciatric ward in the hospital. My doctor immediatly took me off of them after finding out what has caused my problem. Had to go on a second anti-depressant and still have severe episodes of depression. I dont think I will ever get my life back

ben

March 18, 2010 at 12:24 am

i am supposed to start chantix tomor morn but just decided not to after reading all this thank you you all may have just saved my life

vickie

January 14, 2010 at 2:31 am

In end of September my husband started this drug, (2007) by October 11 (less than 2 weeks) he had a stroke or tia. Lost part of his vision and was out of work for several months and had to do therapy to get back to where he could walk right. He has since then been very angry and has a much "shorter fuse" sometimes the littlest thing will set him off. 2 months ago he had another small stroke. H[Show More]In end of September my husband started this drug, (2007) by October 11 (less than 2 weeks) he had a stroke or tia. Lost part of his vision and was out of work for several months and had to do therapy to get back to where he could walk right. He has since then been very angry and has a much "shorter fuse" sometimes the littlest thing will set him off. 2 months ago he had another small stroke. He is only 41 now. He never had a problem untill he started this. My mother was taking it but has stopped because of the dreams and the sucide thoughs. To me the it seems like the drug company is using us the consumers as lab rats and the bad thing is that we paid them for the right to do it. I want to know if there is a lawsuit I want to sign up.

Steve

November 21, 2009 at 1:30 pm

I started taking chantrix about 2 years ago. Because of the weird nightmares and feelings that I was loosing my mind I discontinued use. The nightmares and loss of sleep did not go away immediately. It continued to taper off for about 6 months and now after two years I still have the occassional weird dream maybe 1 time a month or slightly less. From the time I quit my chnatrix I seemed to have lo[Show More]I started taking chantrix about 2 years ago. Because of the weird nightmares and feelings that I was loosing my mind I discontinued use. The nightmares and loss of sleep did not go away immediately. It continued to taper off for about 6 months and now after two years I still have the occassional weird dream maybe 1 time a month or slightly less. From the time I quit my chnatrix I seemed to have lost the creative part of my brain. As an artist everything quit two years ago and has not returmed as of yet. My creative energy had been non stop 7 days a week for the past 20 years and then suddenly just stopped. The weird dreams still make me feel like my mind is somehow damaged. Hard to explain. Steve

OLIVIA

September 27, 2009 at 12:35 am

I took Chantix for the requried amount of time. It suggested that I take it for an additional amount of time to make sure that I was smoke free. I had just lost a brother, so I knew I was depressed from that. I stopped taking for fear that the thoughts I was having were related to Chantix. (suidcidal thoughts). I soon started to break out in hives. I was thought to have leukemia. So I was hospital[Show More]I took Chantix for the requried amount of time. It suggested that I take it for an additional amount of time to make sure that I was smoke free. I had just lost a brother, so I knew I was depressed from that. I stopped taking for fear that the thoughts I was having were related to Chantix. (suidcidal thoughts). I soon started to break out in hives. I was thought to have leukemia. So I was hospitalied for a bone marrow test. No known reason for the hives. Was treated for several months for hives that would not go away. Still have some of the marks from the hives. Would like to know if there has been anyone else with unusual rashes they are now talking about associated with this drug

Robert

September 5, 2009 at 5:45 am

I wont say that I had the perfect past, quite the opposite. Severely beaten as a child, 7 stepdads each one worse than the last. I left home at 16 and Joined the army at 17. Spent 6 years and left in 88. From 88 to 95 I led a very violent and dangerous life. In 95 I put my past behind me and moved far away. I became a model citizen, got heavilly involved in my church, youth and music ministries an[Show More]I wont say that I had the perfect past, quite the opposite. Severely beaten as a child, 7 stepdads each one worse than the last. I left home at 16 and Joined the army at 17. Spent 6 years and left in 88. From 88 to 95 I led a very violent and dangerous life. In 95 I put my past behind me and moved far away. I became a model citizen, got heavilly involved in my church, youth and music ministries and heavilly involved in the community. Coached Junior high travel competition basket teams. Worked street ministries helping those who sought to escape the lifestyle to do so. I have alot of sucess cases. I did this from 95 to 2008. I stopped smoking for 12 years from 96 to 2008. Yeah I fell. I went to a party, got drunk and started smoking again. Stupid most definitely. I was disappointed in myself. After smoking again for a few months and tried to quit several times I turned to my doctor who prescribed to me Chantix. I started taking Chantix in June and July of 08. July of 08 I turned in my shop where I worked as a saw filer and hit a post, not hard took a couple of steps and blacked out hitting my head quite hard on the pole I had just hit. A week later I showed up to work and found myself unable to go in the doors. I walked away from my job of 13 years. A job I seriously liked and enjoyed doing. No reason no explanation. Within a week I was seeing myself in third person. Witnessing myself doing dangerous stuff but unable to stop myself. I became severely depressed, left my wife of 17 years, and started doing things I had been doing 20 years prior. I became delusional, violent, and extremely agressive. I recognized right from wrong and wanted to do what was right. I seen so much garbage in my town and believed ion my delusional state that I could change it. Then I became paranoid, believing myself to being followed. I was quite worked up, literally looking back on it over things that I had no control over and yet I thought of myself as expendable and could put a stop to it. Hmmn. moments of grandeur I would say so. I still had my second job driving late night deliveries and on one of my runs was ran off the road by a white truck and again two hours later. I became quite paranoid and believed a hit was put on me. 3 Hours later another white truck matching the same description as the ones before flew up on me at a high rate of speed. Swerving back and forth. I drove to the curb they followed me I pulled out again and went up to 90mph they matched me. I seriously thought my life was in danger. I pulled over again and the driver jumped out of his truck and started towards me. I always carried a 9mm in my car in its case with a trigger lock. Thinking that my life was in danger I had unlocked it before pulling over. I met the driver outside of my car weapon pointed down. I ordered him back into his truck and told him to place his hands on top of his head. He complied I asked him why he was following me; he denied doing so. I then told him that he was under citizens arrest. His hands dropped quickly below the window. I raised my 9mm head level and told him to bring his hands up slowly and they had better be empty. He complied. Something in my mind was screaming dont shoot. You know he is not guilty; so I lowered my weapon. I summoned the state police and after about ten minutes of waiting for them to arrive my paranoia set back in. I ordered the driver to pull over to the side of the road and wait for the police. I left the scene but also left contact info with the police. Needless to say I was arrested a few hours later. It wasn't until a few months ago that my wife who heard about the Chantix lawsuits asked me aint that the drug that I had been taking. I checked into it and sure enough it was. Then I started researching why there was a lawsuit and many of my symptoms listed by friends, witnesses,the victims of my episode, and the police observation were nearly word for word verbatum. For no reason I walked away from my job, my marriage, became delusional, paranoid, violent, schizophrenic. You name it I was in it. I stopped using Chantix long ago and most factors of my life are as they were. I am now rock solid, emotionally stable again, marriage is back on track and as I used to be happy again. Yet my future is now threatened by what happened. I am now facing a minimum of 15 months in prison if I accept the plea bargain. Anybody with similiar circumstances and looks like there are a few please let me know.

Tim

August 26, 2009 at 4:54 pm

Went through full course starting in June of 2007, starting getting sick with mostly respiratory problems like bronchietus, copd and pnuemonia. Diagnosed with diabetes in January 2008. I have spoken with a few lawyers and such but no luck. I feel like they are simply going to get away it. By the way, I am not dealing very will with the diabetes. Help!!!

Rod

August 18, 2009 at 8:54 pm

I stopped taking Chantix after 2 weeks because it was making me very sick to my stomach, depressed, angry at the world and I started noticing I was having problems moving without severe pain. The day I stopped taking Chantix I started having pain all over my body (hands, arms, feet, legs etc.). It's been over a month since I stopped taking Chantix and I still have this pain. I can no longer play m[Show More]I stopped taking Chantix after 2 weeks because it was making me very sick to my stomach, depressed, angry at the world and I started noticing I was having problems moving without severe pain. The day I stopped taking Chantix I started having pain all over my body (hands, arms, feet, legs etc.). It's been over a month since I stopped taking Chantix and I still have this pain. I can no longer play my guitar and have pain when ever I walk or do pretty much anything that requires moving. I'm only 49 years old and had none of these problems until I took Chantix.

Trudy

August 14, 2009 at 5:44 pm

I have taken Chantix twice not until 8 weeks into the second time did I realize, after reading the adverse effects the Chantix is the cause of my problems. I have ended up in ER twice and diagnosed with acquired Von Willebrand inhibitor to factor 8 which is a rare autoimmune bleeding disorder, thyroid disorder, and severe anemia. It was so disabling my provider put me on 100mg daily steroids until[Show More]I have taken Chantix twice not until 8 weeks into the second time did I realize, after reading the adverse effects the Chantix is the cause of my problems. I have ended up in ER twice and diagnosed with acquired Von Willebrand inhibitor to factor 8 which is a rare autoimmune bleeding disorder, thyroid disorder, and severe anemia. It was so disabling my provider put me on 100mg daily steroids until I could start treatment, because he did not want me to develope a fatal bleed. Also, five months after stopping the first time, I had a gan mal seizure and was dx with b. brain tumor, since this drug changes the chemistry of your brain I think the drug is responsible

Michael

August 8, 2009 at 4:01 am

This is in response to Susan's post on July 30th 2009. My mom was diagnosed with a glioblastoma multiforme (GBM) a week ago and she too had taken Chantix about 2yrs ago. She recently started taking it again (not sure if there's a connection, however) after a severe headache along with gait problems as well as tripping went to the ER to be diagnosed with the brain tumor. I would like to know the [Show More]This is in response to Susan's post on July 30th 2009. My mom was diagnosed with a glioblastoma multiforme (GBM) a week ago and she too had taken Chantix about 2yrs ago. She recently started taking it again (not sure if there's a connection, however) after a severe headache along with gait problems as well as tripping went to the ER to be diagnosed with the brain tumor. I would like to know the details of your husbands case to compare it to my mom's. Thank you.

Connie

August 3, 2009 at 3:54 am

OMG! is the first thing to come to mind when I found this page. I began taking Chantix about August / Sept of 2007. Within a month I was a TOTAL stranger to my children and my husband, I was taken out of work on "medical leave" due to depression (and consequently lost my job over this issue). I had THE WORST vivid nightmares ! I became a total angry, snap at a pin drop raving "lunatic"! My doctor[Show More]OMG! is the first thing to come to mind when I found this page. I began taking Chantix about August / Sept of 2007. Within a month I was a TOTAL stranger to my children and my husband, I was taken out of work on "medical leave" due to depression (and consequently lost my job over this issue). I had THE WORST vivid nightmares ! I became a total angry, snap at a pin drop raving "lunatic"! My doctors words were that I was "so close to having a nervous breakdown, it's scary". Ultimately it just about cost me my marriage; not to mention costing me my job. It was the SCARIEST time of my entire life! I spent almost a year overcoming the depression. And, I still smoke! This drug should be BANNED!

Susan

July 30, 2009 at 6:10 pm

My husband took Chantix for 4 weeks in the fall of 2007. During this time, he stopped smoking, but also experienced uncontrollable rages, constant anger and vivid nightmares. He stopped the drug before it ran it's course, but didn't start smoking. Believe it or not, we considered a success. He was a pack a day smoker for 25 years. Fast foward 9 months. He started having gait problems and tripping.[Show More]My husband took Chantix for 4 weeks in the fall of 2007. During this time, he stopped smoking, but also experienced uncontrollable rages, constant anger and vivid nightmares. He stopped the drug before it ran it's course, but didn't start smoking. Believe it or not, we considered a success. He was a pack a day smoker for 25 years. Fast foward 9 months. He started having gait problems and tripping. Took him to the ER where he was diagnosed with a malignant brain tumor-PCNSL. Which brings us up to now. He's had a year of Chemo and a stem cell transplant and is in remission. He recently started smoking and his PCP has suggested going back on Chantix. Considering it works on the receptors in the very same part of his brain the tumor was located, I do not think that it's a wise decision, never mind the other side effects. I am looking for anyone else who took this drug and was diagnosed with a brain tumor during or after taking it. Thank you!

Pamela

July 20, 2009 at 4:25 pm

I was prescribed Chantix to stop smoking, but was given too strong of a dosage. Once i contacted my physician, changed it to what it was supposed to be. Starter package, then an increased dosage. While taking this medication, i could not hold anything down, was nauseated constantly and unbearable to be around. I was having very very bad mood swings and constantly thought about ending it all. Actu[Show More]I was prescribed Chantix to stop smoking, but was given too strong of a dosage. Once i contacted my physician, changed it to what it was supposed to be. Starter package, then an increased dosage. While taking this medication, i could not hold anything down, was nauseated constantly and unbearable to be around. I was having very very bad mood swings and constantly thought about ending it all. Actually, i began smoking more due to depression. Keep in mind that i have a 14 month old son that needs his mother.

Susan

June 4, 2009 at 7:38 pm

I took Chantix during Thanksgiving and Christmas and almost didn't see the new year! Thank goodness the little voice inside me that stops insane behavior kept screaming at me to stop the thoughts of suicide......that, whatever it is, tomorrow will be better. I knew that something was going on that I was helpless to control. I called a suicide hotline on Christmas Day and they sent a local police[Show More]I took Chantix during Thanksgiving and Christmas and almost didn't see the new year! Thank goodness the little voice inside me that stops insane behavior kept screaming at me to stop the thoughts of suicide......that, whatever it is, tomorrow will be better. I knew that something was going on that I was helpless to control. I called a suicide hotline on Christmas Day and they sent a local police officer to my home who sat me down and held my hands until the desire to end my life subsided. I credit that wonderful man with saving my life. He still checks on me to make sure I'm okay. I want so bad for someone to pay a price for the misery that I suffered. My poor family was helpless and confused. I quit smoking on my own......the old fashioned way. I just quit. No company should be able to make gueina pigs out of consumers!

Lisa

May 18, 2009 at 3:03 am

I have tried taking Chantix twice. The first time i fell out in my drive way and thinking something else might of cause it i waited a couple of weeks and tried it again. I started having very vivid dreams about my husband cheating and that someone was always trying to kill my kids. I dreamed the same dreams so much they started to feel really real. I would either wake up screaming and crying think[Show More]I have tried taking Chantix twice. The first time i fell out in my drive way and thinking something else might of cause it i waited a couple of weeks and tried it again. I started having very vivid dreams about my husband cheating and that someone was always trying to kill my kids. I dreamed the same dreams so much they started to feel really real. I would either wake up screaming and crying thinking something had happened to my kids or wake up fighting my husband thinking he been out fooling around. As if the dreams and the depression i was going though wasn't enough i still today have panic attacts and chest pains. I stopped taking the Chantix because I started having very heavy chest pains, sortness of beathe,dizziness,black out,depression and anxity attacts. I have been off the chantix for 4 months and still suffer from all systems. chantix makers should really have to pay for the way they have messed up peoples lifes.

liv

March 19, 2009 at 4:32 am

I recently started taking this drug and within a 2 week period had become someone unrecognizable to my husband. I was mean and angry all the time. He kept saying that I was CRAZY. I could see the way I was acting was psycotic but could not stop myself. There were windows in my day where I could see this- but they were fleeting. Yesterday I took a knife from my own kitchen and slit my wrists. [Show More]I recently started taking this drug and within a 2 week period had become someone unrecognizable to my husband. I was mean and angry all the time. He kept saying that I was CRAZY. I could see the way I was acting was psycotic but could not stop myself. There were windows in my day where I could see this- but they were fleeting. Yesterday I took a knife from my own kitchen and slit my wrists. Good thing I had a window of clarity and took myself to the hospital. It was like i was looking at someonelse while i did this. When i got there and they asked if I was on any medication and I said CHAMIX(the american drug name is CHANTIX) there was a look of knowing on the Drs face. I was told- from her mouth- that they have noticed a trend starting with this drug. P.S- i previously worked in emergency services and now work in the most rational form of work that there is(insurance)- this is completely out of character for me. NO WARNING!!!!!!!!

vj

February 24, 2009 at 3:56 pm

This drug caused my daughter to turn mean, ruin her relationship with her fiancee' and she had suicidal thoughts which put her in a hospital for evaluation for 3 days. This drug should be banned!!

lisa

February 6, 2009 at 2:04 am

i am writing on behalf of my mom. she too had experienced the side affects of this evil drug. i'm looking to see if anyone has had any luck with a lawsuit or if everyone's just waiting for a class action suit.

Paul

January 24, 2009 at 3:40 am

Another side effect that they don't tell you about is seisures! I had started taking the Chantix and within just a couple of weeks I started,at first, with vivid nightmares that later lead into full grand maul seisures. I was hospitalized with uncontrolable seisures (45-50 in 24 hours). It wasn't until I quit taking the Chantix that the seisures stopped occuring.

Kim

January 21, 2009 at 5:33 pm

I took chantrix appr. 1 yr. ago within a few months I endend up in a diabetic coma and now have full blow diabetes what a honorable disease. I now have to inject needles with medicine in myself three times a day. I am truley devistated.

diane

December 30, 2008 at 8:15 pm

This S**T made me crazy! I will sue the ________ out of these bastards!!! DON'T TAKE IT!!!!!!!!!!!!!!!!!!!!!!!!!!!!!!!!!!!!!!!!!!!!!!!!!!!!!!!!!!!!!!!!!!!!!!!!!!!!!!!!!!!!!!!!!!!

Runaway

December 22, 2008 at 8:11 pm

I had a manic episode that I experienced after about a month on Chantix. I lost my job, arrested, and ended up in the hospital and am still struggling with depression.

TV Ads for Smoking Drug Chantix Resume Despite Suicide Side Effects : AboutLawsuits.com

September 15, 2008 at 4:01 pm

[...] number of Chantix lawsuits have already been filed on behalf of people who took their own life or suffered severe injuries [...]

Rebecca

August 15, 2008 at 3:53 am

Has anybody had a reaction to chantix in regards to cancer and dying??

Chantix Lawsuits Filed in New York State Court : AboutLawsuits.com

August 6, 2008 at 5:48 pm

[...] PagesChantix Warnings Cause Sharp Drop in Sales Chantix Litigation Heats Up as Lawsuits are Filed Chantix LawsuitsAcomplia, Weight-Loss Drug, Linked to Deaths and SuicideGovernment Officials Take [...]

Chantix Lawsuits — AboutLawsuits.com

July 16, 2008 at 2:28 pm

[...] OF CHANTIX LITIGATION: Lawsuits have been filed on behalf of individuals who died or suffered severe physical injury as a result of a suicide, [...]
"*" indicates required fields