Chevrolet Cobalt Recall Issued Due to Airbag Wiring Problems
August 14, 2015
By: Russell Maas
More than 73,000 Chevrolet Cobalt vehicles are being recalled due to a wiring defect that may have occurred during the assembly process, potentially preventing air bag from deploying in an accident and increasing the risk of injury for drivers. 
The Chevrolet Cobalt recall was announced by General Motors Co. (GM) on August 13, following at least one injury report indicating the driver side roof rail air bag dig not deploy during a collision. The automaker believes the incidence was related to airbag wiring issues.
According to GM, an initial investigation indicates the sensor wire harness routing in the front left door may be faulty. When improperly routed during the assembly process, this could cause the window regulator to contact the harness when the window is fully lowered. GM stated that this circumstance repeated over time could cause chafing of the harness insulation and cause a short circuit, which would prevent the driver side roof rail air bag from deploying during a crash.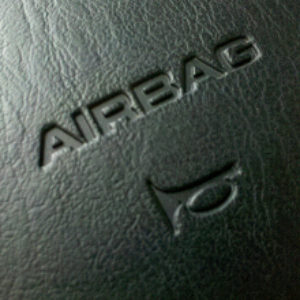 The airbag failure can cause serious and life threatening injuries due to its responsibility to protect the drivers head from hitting the vehicles frame during a collision. GM is asking all drivers to be aware of potential warning signs such as an illuminated dashboard airbag symbol. This could be an indication that the wiring harness has chafed away the insulation.
Included in the recall are roughly 73,424 model year 2010 Chevrolet Cobalt sedans that were sold in the U.S. and Canada. GM states 59,474 of the vehicles were sold in the U.S. and another 13,950 registered in Canada.
The automaker said it is beginning to notify owners and dealers of the issue and plans to have all customers schedule an appointment for a free repair that will include a full inspection and wiring replacement if necessary.
The Cobalt wiring defect is unrelated to the Takata air bag recalls, which have impacted nearly 40 million vehicles in recent years and been linked to dozens of serious injuries when the airbags over-inflated and ruptured, sending shrapnel at rapid speeds into the cab toward drivers and passengers.
"*" indicates required fields